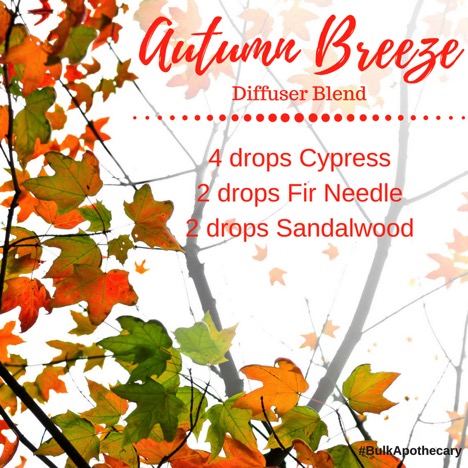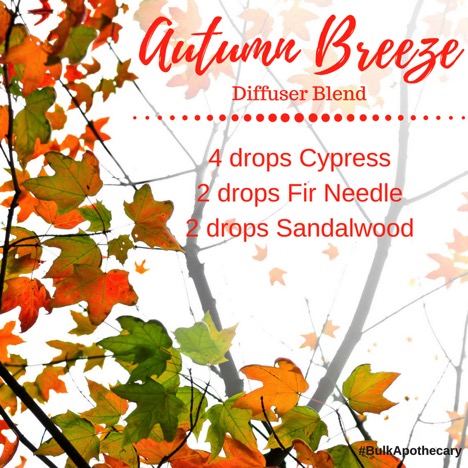 This blend will bring the outdoors in. With crisp, woodsy scents, your home will leave you pining for a stroll through the forest. If you're looking for a blend that's seasonal but not typical (anyone anti-pumpkin?), this blend is for you!
Simply add the oils to your diffuser with water (preferably distilled water) and enjoy. If you find the scent too strong for your liking, add more water. If the fragrance is too faint, add more of the oils.
You'll Need:
4 drops Cypress Essential Oil
2 drops Fir Needle Essential Oil
2 drops Sandalwood Essential Oil
HAPPY FALL!
Autumn Breeze Diffuser Blend Recipe