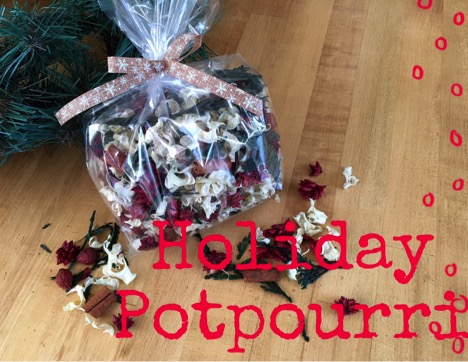 The holiday season brings about that time of year where everything is decorated to the nines and everything smells AMAZING!
This includes our homes!
Potpourri can address both of our holiday to-dos. Beautiful botanicals that can be customized to fit any décor color palette or style, and fragrances that can fill a space with all of the scents of the season!
Getting your home holiday-ready couldn't be easier!
I'll show you how! 🙂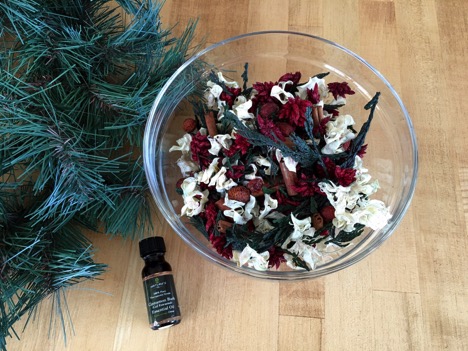 First, you'll need to choose a few botanicals to make up your potpourri blend. This blend contains blooms and branches of the traditional holiday colors: deep pine green, rich burgundy red, and a pop of snowy white.
You'll also want to pick a fragrance to complement the look of your potpourri blend. Bulk Apothecary carries a variety of seasonal scents that are perfect for potpourri. Since a lot of my home fragrances during the holidays contain cinnamon, I stuck with the same fragrance family and used Cinnamon Bark.
It smells divine!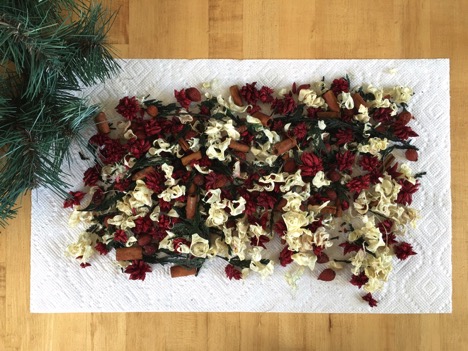 Spread your botanicals out in an even layer over a paper towel.
In this blend you'll see:
Cinnamon Sticks (small pieces)
Star Flowers (in Red or Burgundy)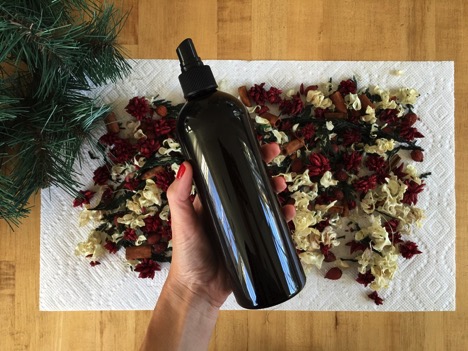 In a spray top bottle, combine the fragrance oil with a small amount of water and shake to blend. I poured the entire 2 oz. bottle of fragrance oil into the large spray bottle and added just a splash of water.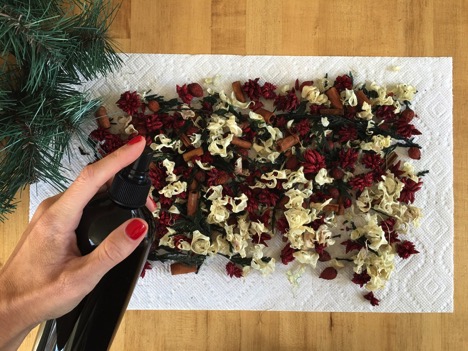 Liberally spray the mixture over the botanicals, saturating every bit of the blend.
Allow the scented botanical to dry.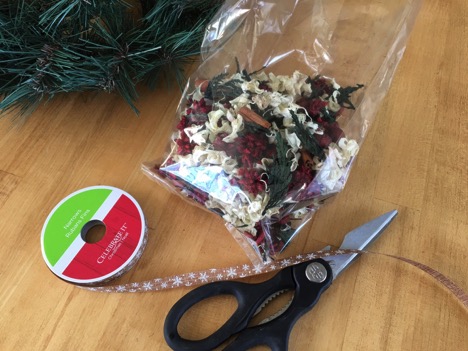 With this blend of potpourri, I'm making gifts to have on hand during the season. Everyone loves a little something special this time of year so a closet full of easy, handmade packages is a perfect way to be sure that you always have something to give to those unexpected visitors, teachers, school bus drivers, and anyone else you need a last-minute gift for!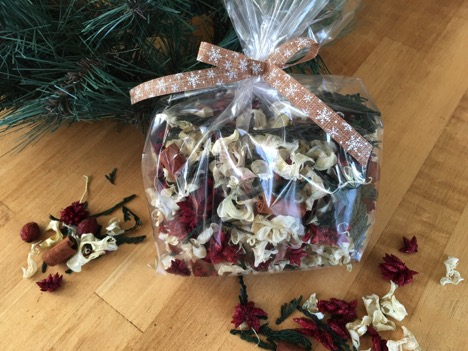 Using clear cello bags package up even amounts of the potpourri and finish with ribbon. Attach tags or labels if you wish, and you have the PERFECT holiday gift! Everyone will love filling their homes with the sweet fragrances of this simple potpourri.
HAPPY HOLIDAYS