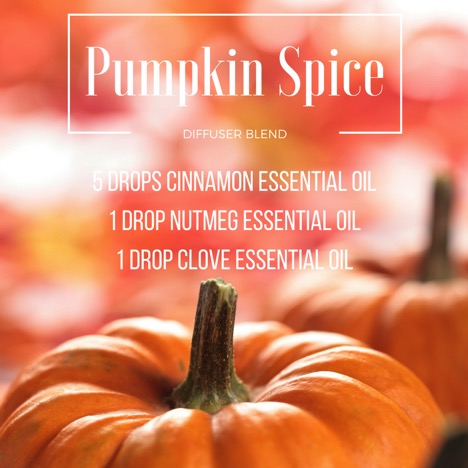 Ohhh Pumpkin Spice, how we love you!
The moment that latte pops up on the Starbucks menu you KNOW its fall! Pumpkin drinks, pumpkin baked goods, pumpkin décor, pumpkin fragrance, we just can't get enough! This diffuser blend is the perfect way to float that sweet, spicy fragrance throughout your home. Just a few drops of each oil and you'll feel like you're standing in line at the coffee shop waiting for your favorite fall drink.
Simply add the oils to your diffuser with water (preferably distilled water) and enjoy. If you find the scent too strong for your liking, add more water. If the fragrance is too faint, add more of the oils. Add one drop of each the nutmeg and clove oils for each five drops of the cinnamon oil you enter.
OILS:
Happy Fall!