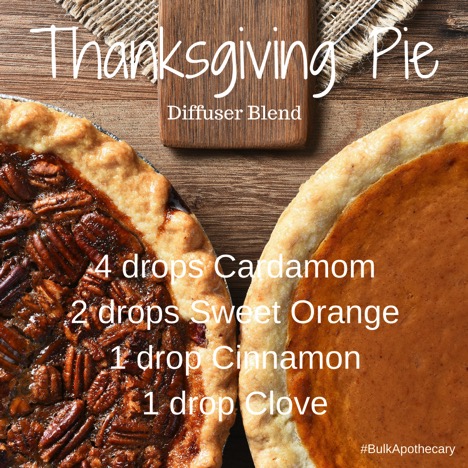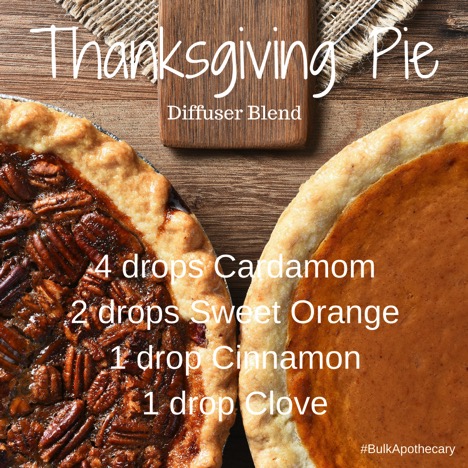 PIE!
Oh, pie. We love you so. If you smell the sweet aroma of a homemade pie baking away in the oven, is there any denying that fall is upon us? In the midst of cooler temperatures and crisp air, we find comfort in warm baked goods filled with the seasons best ingredients.
Or at least I do…
This blend will leave your home smelling like you've been slaving away in the kitchen baking pies all day. But without all of the work. Or the mess. Or the calories…
Simply add the oils to your diffuser with water (preferably distilled water) and enjoy. If you find the scent too strong for your liking, add more water. If the fragrance is too faint, add more of the oils.
ENJOY!
You'll Need:
4 drops Cardamom Essential Oil
2 drops Sweet Orange Essential Oil
1 drop Cinnamon Essential Oil
1 drop Clove Essential Oil
Thanksgiving Pie Diffuser Blend