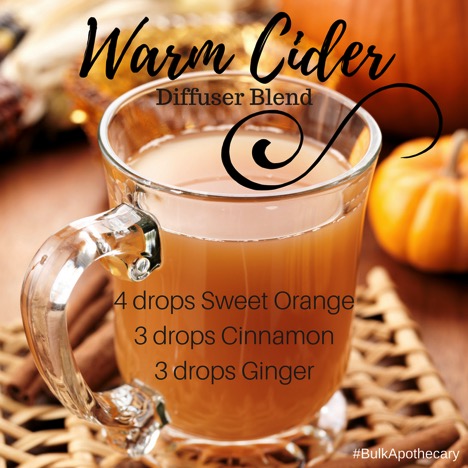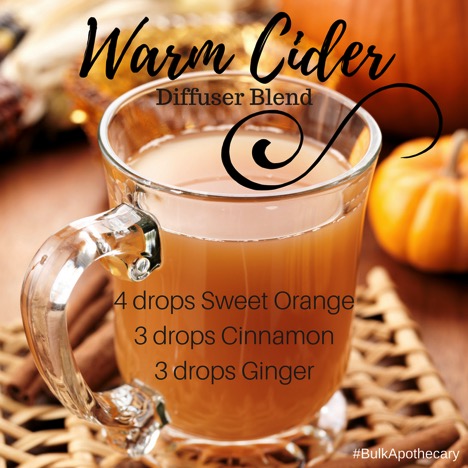 There's really nothing like a big mug of warm cider in the fall to get you in the mood for the season change. Wrapping my hands around a hot cup and inhaling the sweet aroma leaves me looking for my sweaters and boots. You know fall has arrived when you can spend the afternoon picking apples at the orchard and admiring the changing foliage. Add a cup of cider and you have the perfect fall afternoon.
This blend brings all of the orchard experience right into your home. Filling every nook and cranny with scents of sweet orange, warm cinnamon and spicy ginger, your home will be ready for autumn and all of the festive activities it brings.
Simply add the oils to your diffuser with water (preferably distilled water) and enjoy. If you find the scent too strong for your liking, add more water. If the fragrance is too faint, add more of the oils.
You'll Need:
4 drops Sweet Orange Essential Oil
3 drops Cinnamon Essential Oil
3 drops Ginger Essential Oil
Pipette Dropper (optional)
Warm Cider Diffuser Blend Recipe