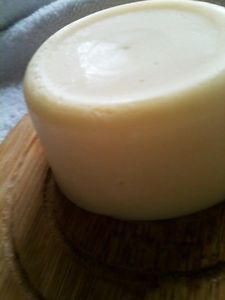 One of our Paleo-obsessed friends recommended an all-natural recipe for lotion bars. We altered it just a bit for better consistency. These make a great gift, and tend to last longer than a bottle of lotion. PLUS, you can add them to soap molds to make different shapes, color to make them bright or add oils to customize and make the perfect gift! This recipe will leave your skin feeling soft, smooth, and smelling great. Enjoy!
Ingredients:
1/2 Cup Mango Butter (You can substitute with shea or cocoa butter if you have it on-hand)
1/2 Cup Coconut Oil
2/3 Cups Beeswax Pastilles (I recommend white if you are planning on coloring the product)
1 teaspoon Vitamin E
15 drops of Essential Oil (Whatever oil you prefer or have on hand)
Silicone Soap Mold (optional)
Steps:
Put Mango Butter, Coconut Oil and Beeswax Pastilles into a double broiler. Heat and stir. Add vitamin e, essential oil and mix until blended. This is the point where you would add any colorants. Once it is heated and mixed, pour into your molds. If you don't have any silicon soap molds, you can use a muffin tin! Set aside in a cool/dry place overnight. Store and use as needed!
To Use:
Simply apply to dry skin after shower or as needed. These are fantastic for gifts and can be used directly on the skin/face. You can even customize for a variety of other purposes. They are fantastic for stretch marks, and you can add things like Peppermint Oil and powdered ginger to use after working out for sore muscles.
These lotion bars make great gifts and are easily customizable. I usually make them in the spring with fruit scents! Let's give this easy recipe a try!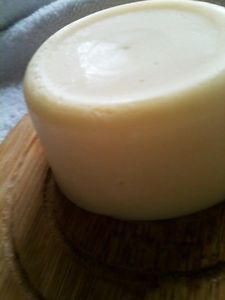 All Natural Lotion Bars Recipe