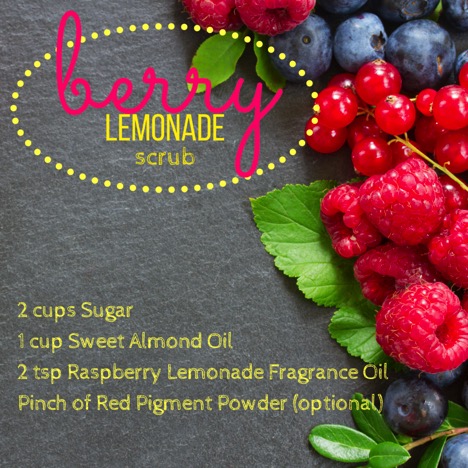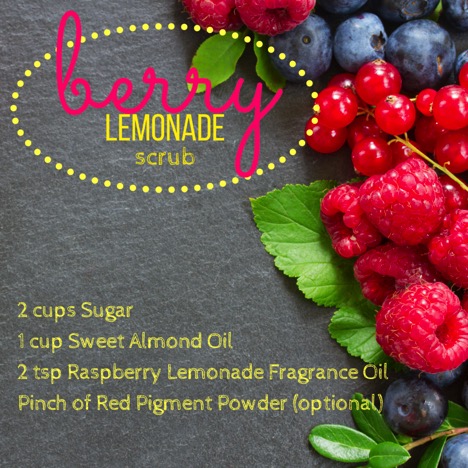 An easy peasy recipe that smells SO good you'll want to eat it (but don't). Just a few simple ingredients and a sweet, summery fragrance oil are all that you need to get your skin ready for those hot summer nights!
You'll need:
2 cups Sugar
1 cup Sweet Almond Oil
2 tsp Raspberry Lemonade Fragrance Oil
Pinch of Red Pigment Powder
In a bowl, combine the first three ingredients. Stir well. Add in a pinch of pigment powder and blend. Continue to add small amounts of pigment, stirring in between, until you reach your desired color. Carefully scoop the finished mixture into an airtight container for storage. To use, gently massage over damp skin and rinse with water.
ENJOY!
Berry Lemonade Scrub Recipe