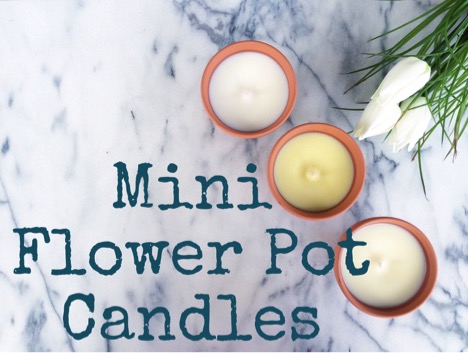 These little candles are sure to add the perfect touch of spring to any room in the house! Made in small terracotta planter pots with fresh fragrances, they're an easy project using Bulk Apothecary's candle making supplies that will fill your home with the wonderful scents and sights of spring!
What are you waiting for?! Grab your supplies!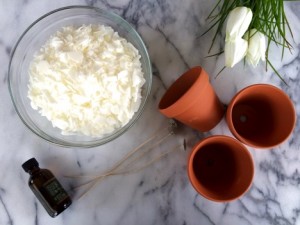 You'll need: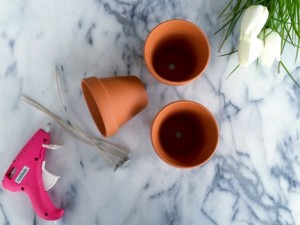 Most planter pots have an opening in the bottom that you'll need to cover before pouring in the candle wax. Depending on the size of the pot and the size of the hole, there are several easy ways to do this. If the metal tab on the candle wick is larger than the hole you can secure it over the opening with hot glue (which is what I did). After I secured the tab over the opening, I piped additional hot glue around the edge of the tab to ensure that there were no gaps.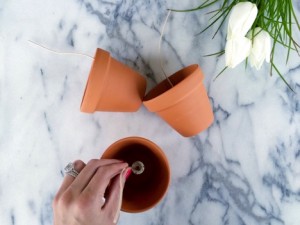 If the diameter of the opening is larger than the metal tab on the candle wick, you can cover the opening by securing a coin over the opening using the hot glue gun. Another option is to cover the entire bottom of the pot with foil before pouring the wax.
Now it's time to prepare the wax. An easy way to determine how much wax will be needed is to fill the pot or jar with the dry wax flakes. If the pot holds 1 cup of wax flakes, you'll need to prepare double that amount (2 cups) as the wax will yield half of the dry quantity once it is liquefied.
Heat the wax flakes using either a water bath over a burner or in the microwave using short intervals until all flakes have dissolved into a smooth liquid.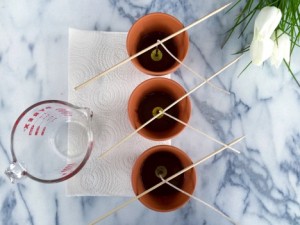 When you're ready to pour your candle wax, stabilize the wicks in the center of the candles using a wooden skewer (or something similar). Carefully fill each pot leaving 1/2 inch space at the top.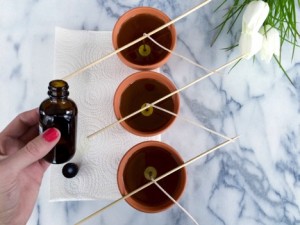 Next, add the fragrance oil. A great rule of thumb for soy wax candles is to use no more than 1 oz. of fragrance oil per 1 lb. of soy wax. Using less will yield candles with a more mild scent.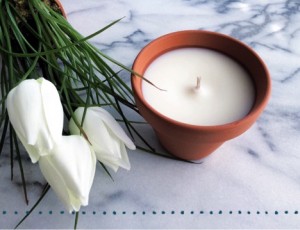 Trim wicks and enjoy! These blend in beautifully with spring decor and make adorable gifts for friends and family!
Happy Spring!