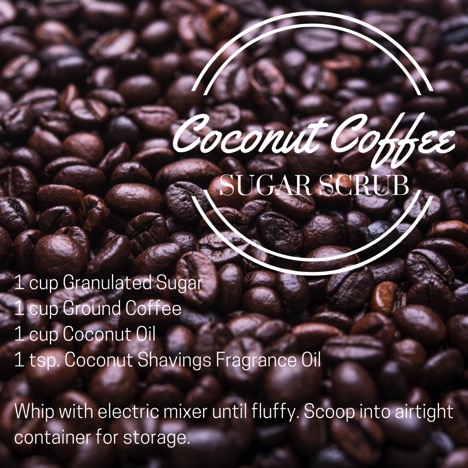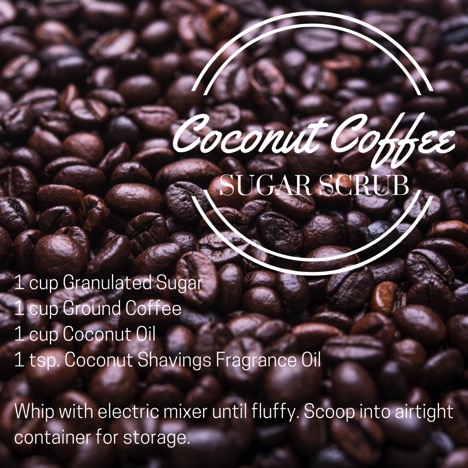 There are few things I like better than the smell of coffee. It immediately wakes up the senses and comforts the soul. Coffee blends so well with warm fragrances such as chocolate and hazelnut, but the summer months call for something a little more exotic, like coconut!
Using this scrub will make you feel like you're coating yourself in a Mounds Bar- it smells THAT good. But the best part? It's also good for your skin! Coffee is used in a number of skincare products to reduce the appearance of cellulite and skin imperfections. The caffeine in coffee dilates blood vessels on the surface which temporarily tightens and tones the skin, minimizing cellulite. Yes please!
Here's what you'll need:
1 cup Granulated Sugar
1 cup Ground Coffee
1 cup Coconut Oil (firm not melted)
1 tsp Coconut Shavings Fragrance Oil
Using an electric mixer, whip the ingredients together until creamy. Scoop into an airtight jar for storage. To use: gently massage over damp skin and rinse with warm water.
ENJOY!
Coconut Coffee Sugar Scrub Recipe