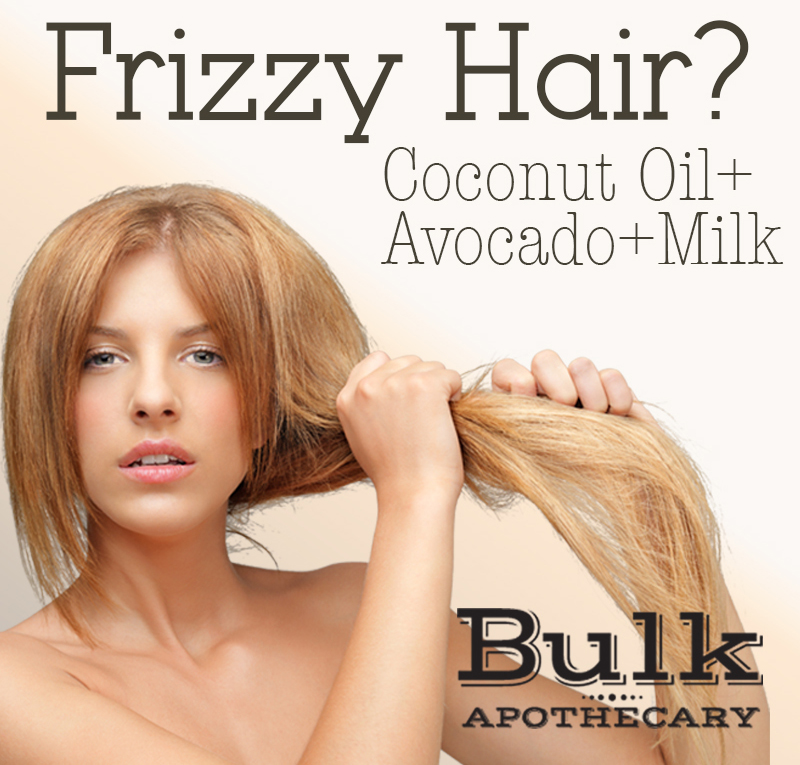 Winter may be wrapping up, but that doesn't put an end to the dry skin, nail, and hair problems many of us suffer during these cold winter months. Not to worry though, the answer lies in coconuts. This delicious fruit from the tropical region can solve your winter frizzy hair (and cooking) blues. When people think about coconut they mostly think of food, such as that incredibly and oh-so tasty Birthday cake you had last year that was piled high with coconut shavings or the fact that coconut water can be your best friend after a night of sipping (too much) wine with your friends.
However, the real magic of coconut lies in the extracted oil from the meat of the coconut that is harvested from the coconut palm. Why is this the greatest weapon to combat the harshness that these chilly winter days and nights are having upon your lovely locks?
It moisturizes your hair and scalp
Gets rid of that pesky and unsightly dandruff because it is anti-fungal
Gets real deep down and dirty by penetrating the hair shaft
Protein is often lost when washing your hair and coconut oil protects from this, resulting in thicker hair
It prevents hair loss and promotes healthy hair by containing lauric acid and vitamin E
Prevents split ends by strengthening your hair due to its high amount of fatty acids
Gives your hair a healthy shine
So how does one take advantage of this miracle?
DIY organic-coconut oil hair treatments can bring the bounce back to your dull and lifeless hair. Here are a few ways to use this underrated and incredibly talented product from using it on it's own to mixing it with other organic products to get the results that you are looking for.
1- Struggling with unkempt-frizzy hair?
Try it a southwestern kick. Add avocado to your hair mask and give back its ability to be tamed and shine like the brightest star.
What you'll need: 1 tbsp coconut oil, ¼ cup of milk, and 1 ripe (aka one that is easily mashed) avocado.
Mash your avocado into a fine, smooth, and chunk-less puree
Add milk
Add your secret ingredient – coconut oil
Apply the mixture to wet hair and let it work it's magic for 20 minutes
Rinse your hair with warm water and make sure to remove any residue
2- Struggling with dandruff?
Adding lemon juice to your coconut-hair mask can help with dry-itchy-flakey scalp problems.
What you'll need: 4 tbsp coconut oil and 1 tbsp of lemon juice (freshly squeezed is recommended).
Mix your two ingredients until they are smooth
Apply your mixture to the roots and affected area of your scalp
Allow for your mask to sit for 15 minutes
Wash out the mixture with warm water and with a small amount of gentle shampoo
3- Struggling with hair growth?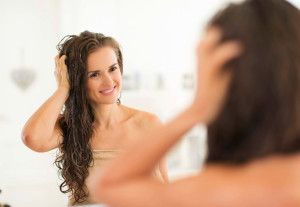 Aloe vera is not just for that horrible burn you got last summer from laying by the pool all day or a wonderful plant that helps heal wounds. Mix it with coconut oil and watch it do wonders for the growth of your hair.
What you'll need: 1 tsp aloe vera and 1 tbsp coconut oil.
Add your coconut oil and aloe vera to make what will be similar to hair gel
Apply this from scalp to tips and leave on for half an hour
Wash with warm water
If any of these cold-weather hair problems are causing your distress, there is an amazing solution in the power of coconut oil. Try one of these organic and impressive hair-conditioning masks at home and find out the real potential your hair has to offer when it comes to kicking the winter time dry-hair blues.