Have you been wanting to try a fall coffee that's something other than pumpkin spice?
Pumpkin spice lattes and coffees and teas have been everywhere this season, but we have another way to spice up your fall coffee.
While it may be a year-round staple in New Orleans, it might surprise you to know that many people world-wide add something called "chicory root" to their coffee.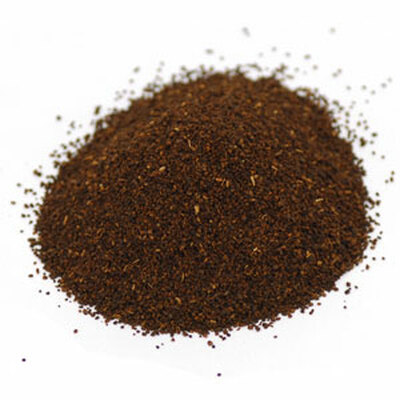 When there are coffee shortages and scarcities it's even common practice to add chicory to lengthen the amount of time your coffee will last for.
This addition creates a beautiful, fragrant aroma, and helps you make that Starbucks Pike Place much less bitter. Companies actually make coffee with chicory root already mixed in. But if you do it our way, you get to experiment with how much you like and adjust it to your taste.
This method works best with a pour-over coffee method but, don't fret, it works almost as well with your run of the mill Mr. Coffee.
Recipe:
-4 tablespoons ground coffee
-2 tablespoons ground chicory root
-¼ teaspoon salt (optional: use if your normal ground coffee is on the bitter side)
-4 cups water, filtered
-1 tsp sugar
How to make it:
-With a normal coffee maker:
Add coffee, chicory, and salt into the filter and place it in the coffee maker.
Put the specified amount of water into the coffee maker and start it.
When finished, add milk, half and half, sugar, etc to coffee to taste.
Enjoy!
-With a pour over method:
Add coffee, chicory, and salt to the brewing basket.
Boil the specified amount of water and saturate grounds.
Once the initial amount of water has percolated down underneath, add larger quantities totalling 4 cups in all.
Add milk, half and half, sugar, etc. to coffee to taste.
Enjoy!
How to enjoy it:
You can get chicory root in quantities large and small on our website, here, and make yourself a yummy Cafe Noir or Cafe New Orleans to get into that cozy, comfy spirit of fall.
Or even dip a cider mill, cinnamon donut in it to get that yummy Donut Shop Coffee effect.
Who knows, chicory coffee could even become your favorite, year-round cuppa joe!
Recipe source:

https://www.thespruceeats.com/new-orleans-coffee-recipe-766142