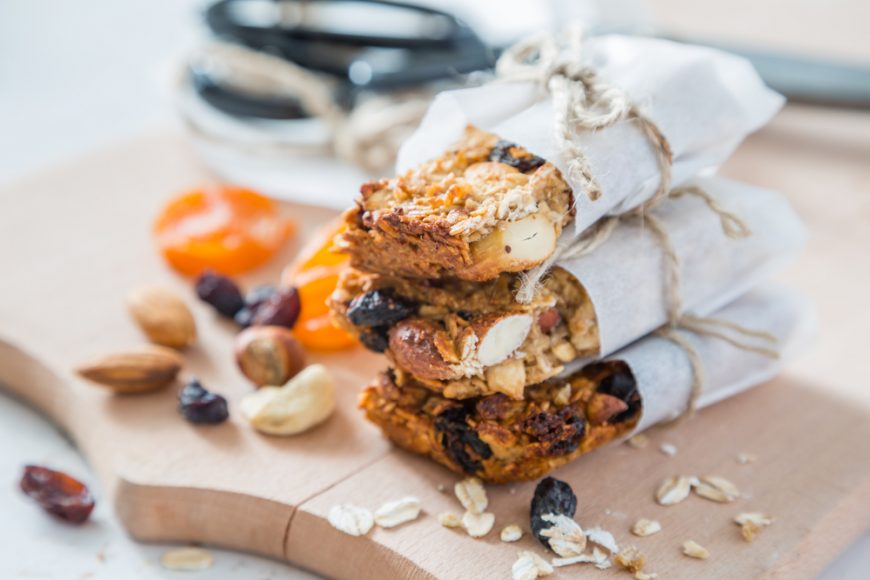 I find that when the weather is nice out, I tend to just want to get out there and go. Which can cause me to forget to eat, no good right? So today we are going to make these health granola bars for all you busy people on the go out there!
Ingredients:
Instructions:
 Start by lining an 8×8 baking dish with parchment paper and set aside.
Next, combine the oats, flaxseed meal, seeds, nuts, and dark chocolate and mix thoroughly with a wooden spoon. Be sure all ingredients are well incorporated into the mixture
Pour the agave nectar over the mixture and stir until well coated.
Scoop in the cup of peanut butter and continue to stir, coating every last bit.
Transfer the granola into the prepared baking dish and press firmly to pack the mixture tightly into the pan.
Allow the pan of granola to sit overnight to harden. This will make cutting easier as the mixture will stay firm.
Cut into the bar and enjoy it! Be sure to store remaining bars in a container- that is, if you have any leftovers to store!