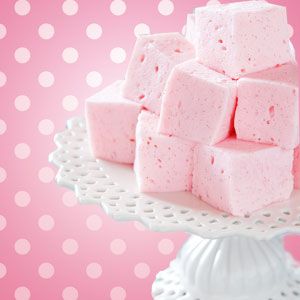 One of the most popular reasons people make soap is to help celebrate the holidays. It is a great unique present that is made with love. It is becoming more common for people to make some of their own beauty products. The main reason for this is that it is generally less expensive and the maker has more control over what ends up in the final product. With so many different chemicals going in mass-market products, some people with sensitive skin and allergies can't use them. Making soap is a great way to adjust the scent or strength of your product while also giving you a way to create something beautiful.
If the thought of making soap intimidates you, give it a try with a basic recipe and a few soap making supplies. Making soap is easier than it has ever been before. If you still need some convincing, look no further for examples of easy, beautiful soaps.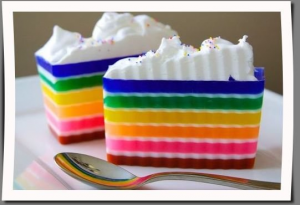 Layered Cake Soap. While this soap may look complicated, it is just different colors layered together.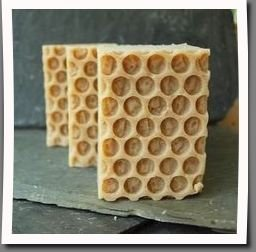 Basic Honey Soap. This recipe is not only easy, but you do not have to buy any special mold. A simple circular object to make the indents, like a pencil, can make this look like a real piece of honeycomb.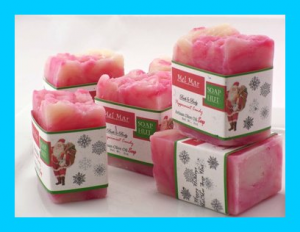 Peppermint Candy Soap is a fun example, where you can add peppermint oil for a great smell, no matter the shape of the bar itself.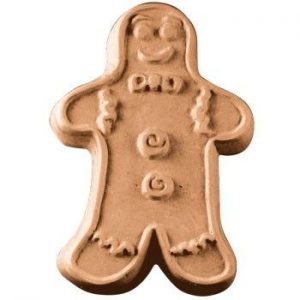 Gingerbread Man Soap is another festive example that lends itself easily to being put in a mold where the smell matches the appearance.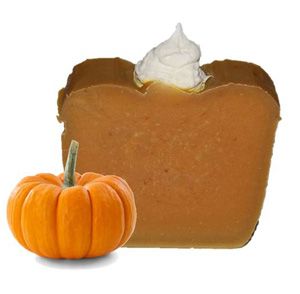 Pumpkin Soap is another fun autumn scent. Whether you choose to form the soap like pumpkin dessert as pictured, or simply a general pumpkin shape, it is almost always a winning soap smell.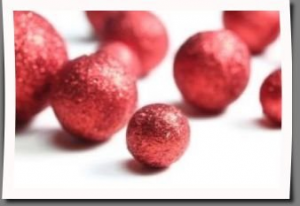 Festive Sparkle Soap is an example of a holiday soap that does not have to smell nice. The glittery appearance is a fun addition to any kitchen sink or bathroom soap dish.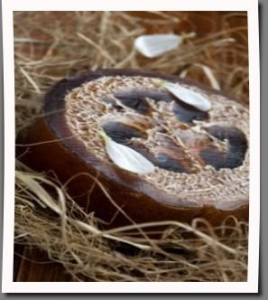 Loofah-Infused Exfoliating Soap Slices are a fun trend right now in the soap-making world. Adding in a piece of loofah makes the soap a beauty tool in the shower because you can exfoliate the skin without any extra steps or products.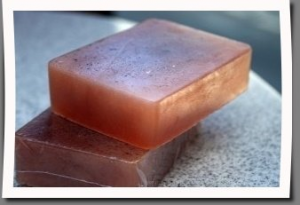 Vegan Soap is a popular choice among soap makers because they can control the ingredients. There are many commercial brands that use animal products in their soaps, so making your own can give you peace of mind about what it contains.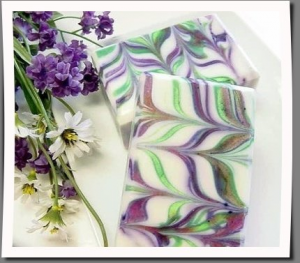 For those intimidated by the designs they see online, there are easy designs that anyone can do like this bar with Blackberry White Sage Swirls. The swirls are created by dragging a toothpick through the poured bar after color is dropped in dots.
Blueberry Cheesecake Cold Process Soap is another simple design where the colors are swirled and placed in globs, but it is still beautiful.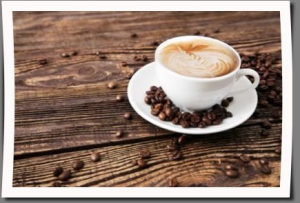 Another reason that you should not be afraid to make your own soap is that people are always finding new things to do without all the effort, like this Vanilla Latte Crock Pot Soap.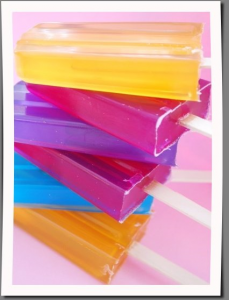 Summer Soap Pops?- When summer comes and you want to go with a summer theme in your bathroom this is a great idea.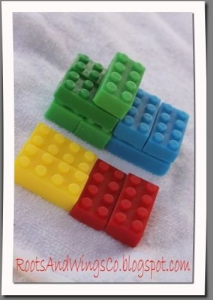 and Lego Mold Soap are all fun examples or adapting a recipe to fit your needs. Fun soaps are not only creative and interesting to see on a countertop, but they can also help get kids excited to wash their hands!
Be sure to follow us on our Pinterest page to view all of the soaps we love!