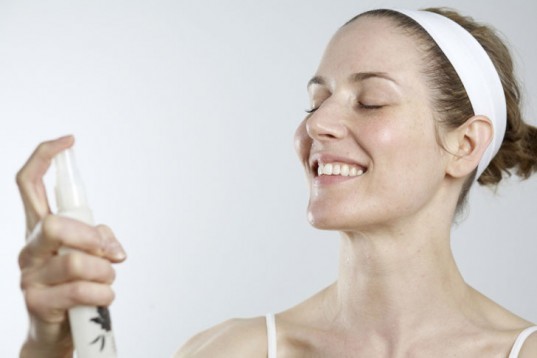 If you're anything like me halfway through the day your skin starts to feel drab and dreary. I could always use a pick me up! Facial mists and facial toners can be quite pricey so why not try to make your own. The idea behind the product is to wake up your skin and refresh the senses. Below is a great starter recipe for a facial mister that is all-natural. It can be used anytime, but I recommend it for traveling. After a long plane ride or car trip, this quick refresher will soothe your skin while moisturizing and unclogging your pores!
Refrigerate when you aren't using.
Ingredients:
3/4 Cup of Aloe Vera Liquid -heals, protects, and moisturizes
18 Drops of Lavender Essential Oil – is soothing and has antiseptic properties
5-6 Drops of Eucalyptus Essential Oil – has anti-inflammatory and stimulating qualities
5-6 Drops of Peppermint Essential Oil – provides a cooling and calming effect on the body
Plastic Bottle with Mist Sprayer Top
*Note– There are various versions of each of the essential oils available. You can use any of them that you prefer or have on hand.
Steps: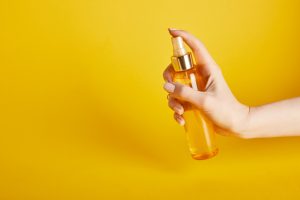 Combine all the ingredients into the spray bottle. Shake and spray on face with your eyes closed. Enjoy!
Tip: If you are using during travel, refrigerate when you reach the final destination and shake before your next use. Also make sure if you store on your carry on to look up the TSA standards to liquid bottle size.
It's just that simple. In no time you have a rejuvenating facial mist that will leave you feeling refreshed anywhere, anytime. I love it so much that I even let my friends and family try it. Now everyone is asking for the recipe.
Invigorating Facial Mist Recipe