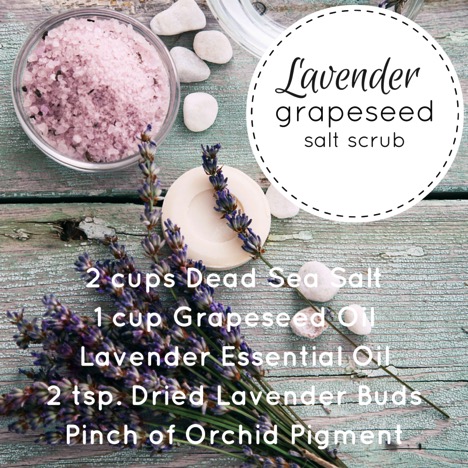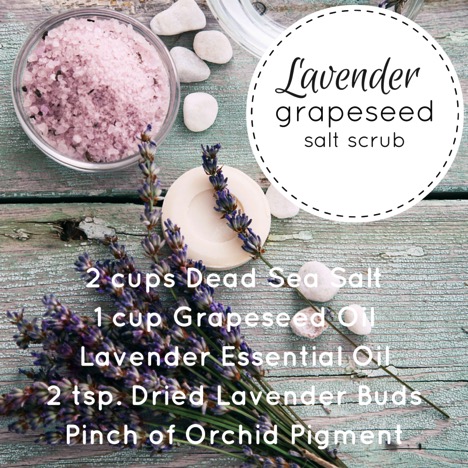 This recipe may be simple in preparation, but it's anything but simple in appearance! With a hint of purple color and dried lavender buds speckled throughout the mix, this salt scrub is as pretty as it is effective.
While dead sea salts scrub away dry skin, nutrient rich grapeseed oil replenishes lost moisture leaving the skin smooth and soft to the touch.
It's a breeze to prepare and comes together in minutes making it a perfect project for those days when you're pressed for time!
You'll need:
2 cups Dead Sea Salt
1 cup Grapeseed Oil
2 tsp Dried Lavender Buds
Pinch of Orchid Pigment Powder
Jar (We used the Mini Heremes Jars)
In a large bowl combine the dead sea salts and the pigment powder. Start with just a small pinch and blend well. You can add more, stirring after every addition, until you reach the intensity of color you desire (you can also opt for no color at all). Next mix in the lavender buds. Make sure the buds are spread evenly throughout the salts so that every scoop is speckled.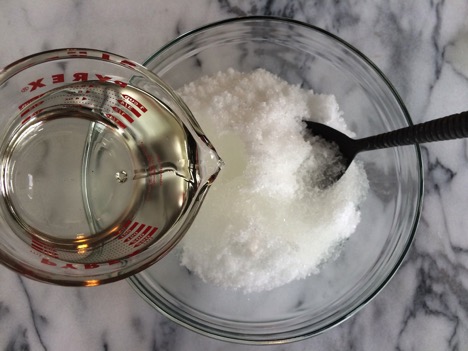 Now that the dry mixture is prepared you can add in the grapeseed oil. Blend well to be sure all of the dry ingredients have been coated with the oil and that you don't have any dry clumps. You can adjust the amount of oil if you prefer your scrub to be more on the dry side or if you feel that you would like the mixture to be more wet. When you're ready for fragrance start with just a drop or two of the lavender essential oil and work up. Lavender oil is strong so working with small amounts and adding as you go will ensure that you reach your desired fragrance without over doing it.
Carefully scoop the finished mixture into an airtight container for storage. To use, gently massage over damp skin and rinse with water.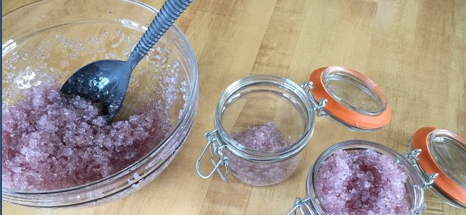 ENJOY!
Lavender Grapeseed Salt Scrub Recipe