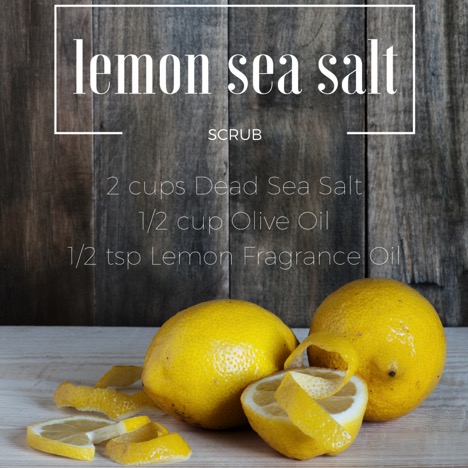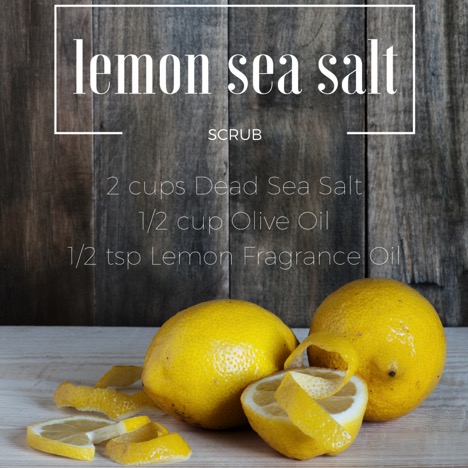 This little scrub couldn't be easier. Just three ingredients and you'll have the perfect kitchen hand scrub in no time. Lemon fragrance is wonderful for eliminating kitchen smells that linger on the skin (like onion!) and the olive oil will sink in and nourish dry hands restoring them to soft, supple perfection.
You'll need:
2 cups Dead Sea Salts
½ cup Olive Oil
½ tsp Lemon Fragrance Oil
In a bowl, mix together the ingredients using a spoon. Be sure to scoop from the bottom to soak all of the dry salts in the oil. Carefully scoop the finished mixture into an airtight jar for storage. To use, gently massage over damp skin and rinse with water. Pat dry and massage the remaining oil into the skin for additional moisture.
Lemon Sea Salt Scrub Recipe