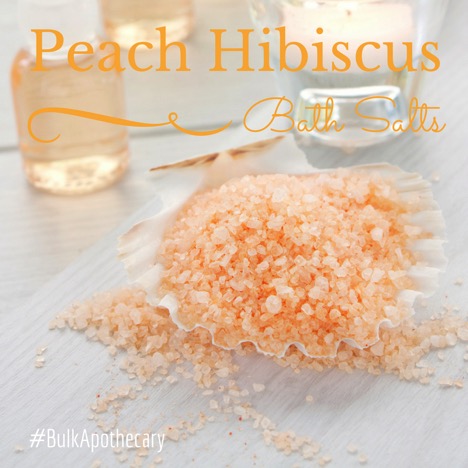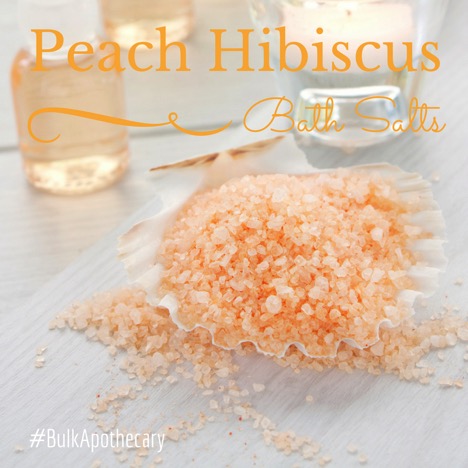 Beautiful, fragrant bath salts can turn a quick soak in the tub into a luxurious experience. The fragrances delight your senses while the salts melt away tension leaving you feeling relaxed and pampered. Pour a glass of wine, grab a great book and you're ready for some serious "me" time.
You'll need:
2 cups Dead Sea Salts
1 tsp Peach Hibiscus Fragrance Oil
1 pinch each of Yellow and Red Pigment Powder
In a bowl stir together the salt and the pigment powders until the salt has been completely coated in color and the mixture looks even. Add in the fragrance oil and continue to blend the ingredients together. You can add more fragrance oil if you feel the scent is too light. Transfer to an airtight container for storage and enjoy by adding a few scoops to warm bath water.
ENJOY!
Peach Hibiscus Bath Salts Recipe