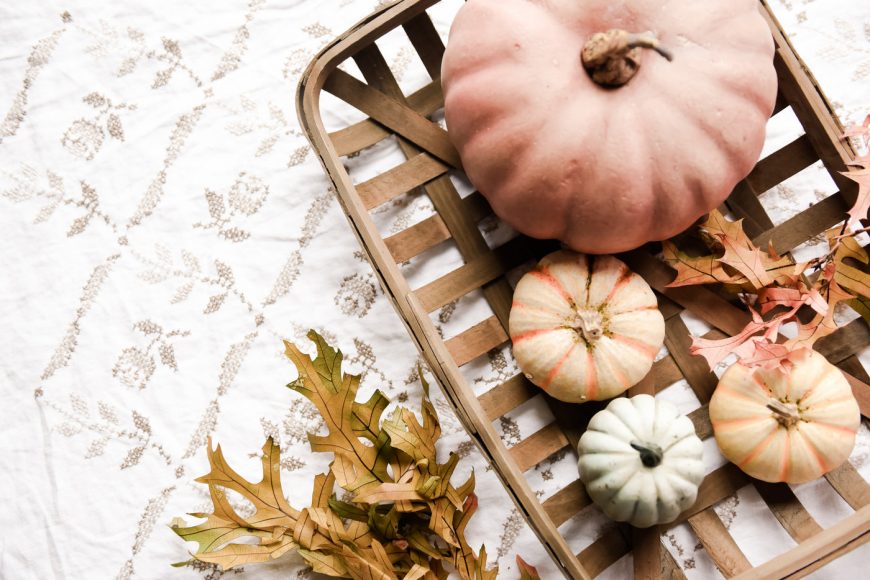 Pumpkin recipes are just a staple for us when the weather turns cool. We just can't help it. The fragrance makes everything feel warm and cozy! Join us in making the perfect Pumpkin Creme Brulee Sugar Scrub. This particular fragrance oil smells like dessert! A little bit of pumpkin, a hint of vanilla….mmm. All while making my skin smooth, silky, and soft. Could it get any better?
You'll need:
How To:
Start by mixing the sugar and massage oil together in a bowl. You can adjust the amount of oil used depending on how you prefer your scrubs: more oil for a wetter scrub, less oil for a dry scrub. I like mine with more oil because after you rinse it off of your skin, there's oil left over that gets massaged into your hands leaving them SO silky soft!
Stir in the fragrance oil to the sugar/oil mixture. We used a ½ teaspoon.
Now for color! You can totally opt out of this step, but we really like to add color to our scrubs. It accentuates the overall appeal of the mixture if you make it a color that compliments the fragrance.
Using a little bit of red mica powder and a little orange, my sugar turned a nice amber color- perfectly pumpkin! It also looks good enough to eat!
Once your color is added, scoop the mixture into a lidded jar for storage. Go for a clear jar so that you can see how pretty the scrub is!
To use:
Gently massage mixture over damp skin.
Rinse with water and pat dry.
Massage remaining oil into skin.
ENJOY! If you try this DIY recipe, let us know! While you're here, head over to our blog and check out our other recipes.