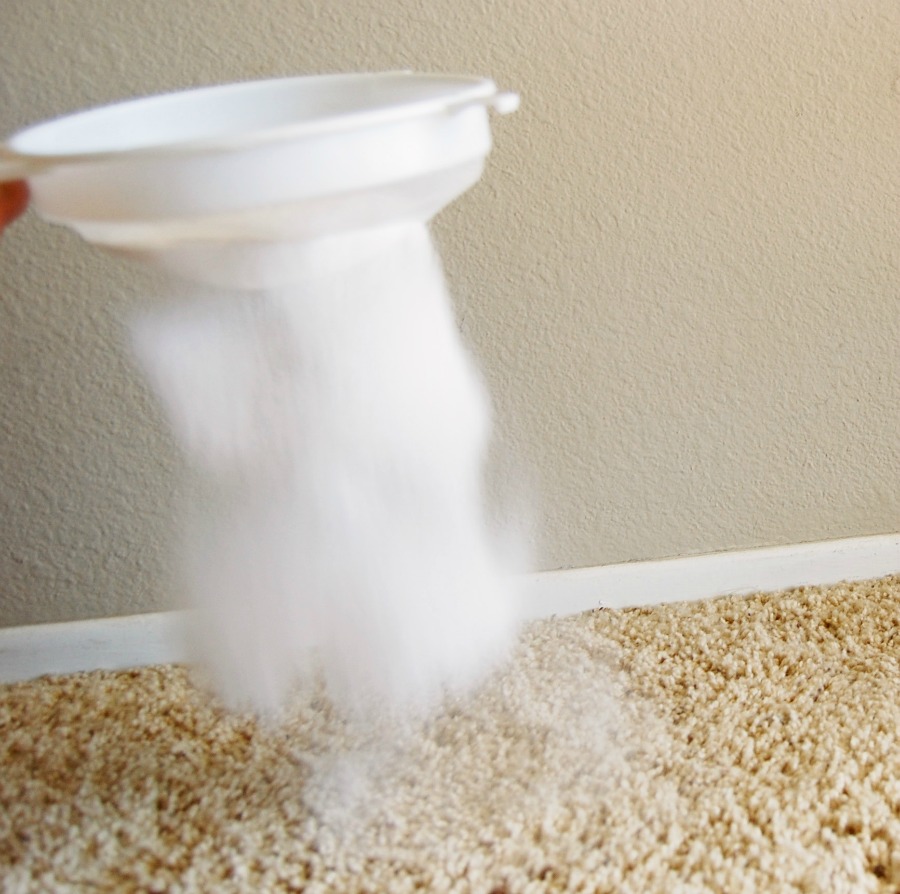 For any of you who have pets (or kids…kids can contribute to just as many questionable odors as pets can), at one time or another I'm sure you're felt the need to "freshen up" your carpets. Whether it's the new puppy that's not quite potty trained, that sippy cup of milk that slowly seeped into the depths of your living room rug leaving a less than pleasant funky fragrance wafting though out the air,  or just needing a fresh scent on the first spring day, chances are you've needed to eliminate an odor- fast. Carpet odors can be tricky. No matter how deeply you clean everything around it, from dusting to mopping to vacuuming to lighting candles and spraying fragrances, an odor trapped within a rug can make all of your hard work obsolete. That musty smell will seep out and soon take over the clean smell you worked so hard to achieve.
Don't fret- I've got a homemade recipe just for you. One that will neutralize those icky odors and make cleaning worth the efforts. AND- it's a breeze to use. You can customize the scent by choosing your preferred essential oils and spices so that your home smells exactly how you want it to and it only has a few ingredients – many of which you probably already have in your home!
Easy Homemade Carpet Powder
Here's what you'll need:
1 cup Baking Soda
1 cup Borax
25 drops of Essential Oil of your choice
OR
1 teaspoon Ground Spices
To make:
Simply mix all ingredients together well and place in a shaker-style container
To use:
Sprinkle the homemade carpet powder on your rugs and carpets and low to sit for 20-30 minutes, then vacuum.
How easy is that? It really is that simple to have carpet that smells like new!