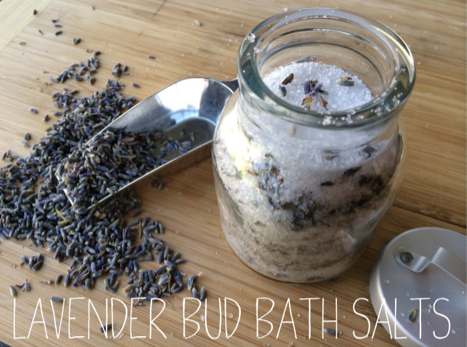 3 Ingredients. That's it.
That's all you need to make this lovely relaxing bath soak. Pretty, isn't it?! After a long day at work, a nice hot bath with relaxing salts and mood mellowing lavender is just what you need.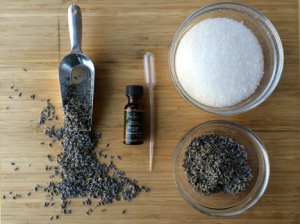 You'll need:
How to:
This recipe is the simplest of simple! Even if you tend to be a DIY disaster, this is one project you'll ace- I promise.
All you have to do is combine the salt and lavender, and mix it up!
So delicate and pretty! And the lavender buds smell amazing.
But we're going to kick it up a notch and add some essential oil. Like I said, the buds alone smell fantastic, but adding a little additional fragrance to the dried flowers takes this mixture to a whole new level. Oh, and the essential oil brings its own bag full of benefits that will make your body feel wonderful after your bath. Bonus!
Just a little! I used about 4-5 drops.
Now that the mixture is finished, all you have left to do is package it up.
Using a kitchen funnel, carefully fill the jar you've decided to use (make sure it has an airtight lid to lock in the fragrance).
That's it! See, I told you it was easy 🙂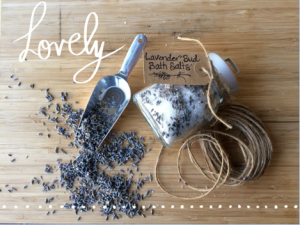 Enjoy!