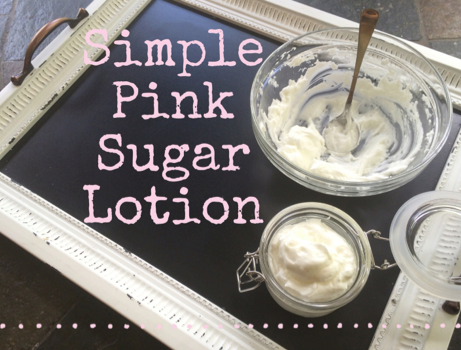 Did you know it was so simple to make a lotion suited just to your liking? I'm telling you- this was a piece of cake to whip up and it's exactly what I was looking for.
A soft sweet scent and a moisturizing mixture packed with coconut oil to leave my skin feeling nourished and hydrated. Just what I needed after a morning soaking up the sun by the pool (can summer please never end?!)
Here's how I did it: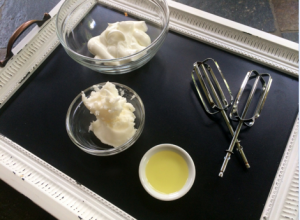 Grab these three ingredients: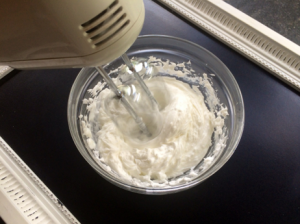 Using an electric mixer (I used a hand mixer, you could also use a stand mixer), blend all three ingredients together into a fluffy whipped texture.
And you're done!
For real, that's all you have to do.
Scoop the lotion mixture into a lidded jar or other preferred packaging and use as needed.
I love the addition of coconut oil to an already luxurious lotion blend- it really leaves your skin feeling good. And the soft, sweet scent of the fragrance oil lingers for several hours after- which I really enjoy.
Try it for yourself with your favorite fragrance!