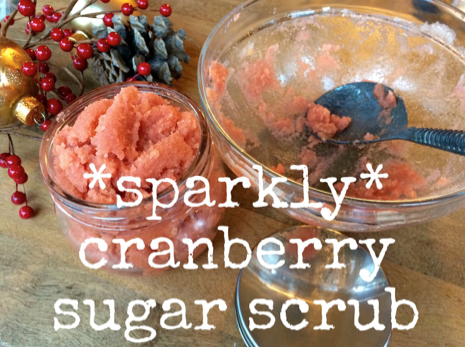 Let's get you polished up for the holidays! I'm sure you have a party or two on your calendar this season- one that may require you to slip on that party dress and show a little skin? Or maybe a mid-winter vacation planned (wishful thinking on my part. Haha!). Oh- and we've all got that certain someone on our gift list that's tricky to buy for- the person that seems to have everything!
Well, this little scrub will solve all of your holiday needs. With extra fine sugar to gently scrub away the dull, dry skin of winter and a trio of oils that will quench and nourish it to silky perfection, you'll have a hard time giving it away- so do yourself a favor and make some extra!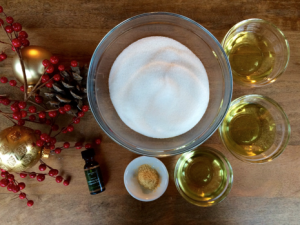 You'll need: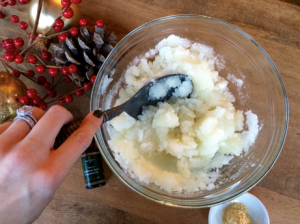 Begin by pouring all three essential oils over the sugar. Using a large spoon, mix the sugar and oil together, scooping from the bottom and sides of the bowl to be sure all of the dry sugar gets folded into the mixture.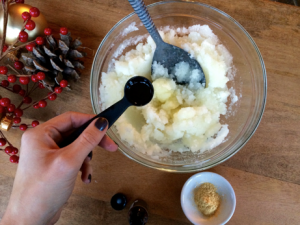 Next, add in the fragrance oil. You can adjust the amount to suit your preference, but always start with a small amount and blend it into the mixture prior to adding more- that way you don't over-saturate the mixture with too much fragrance. I used 1 tablespoon in my mixture for a very fragrant scrub.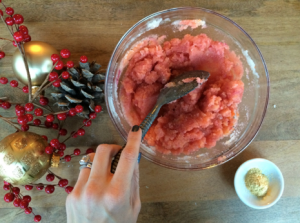 Now it's time for color! This, of course, is optional. You can leave the mixture without color and still have a beautiful scrub. I started the recipe thinking I was just going to add gold mica powder for some subtle sparkle, but since I used spiced cranberry fragrance oil, I decided it needed a little more color and added a small amount of red mica. It made it more festive!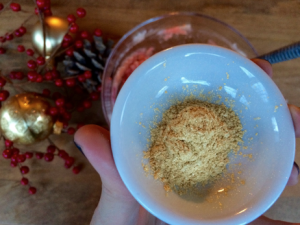 For a little sparkle- some gold sparkle mica powder. You can stop at the red if you'd like and still have a gorgeous holiday mixture, but this adds a tiny bit of shimmer which I felt was fun for the season.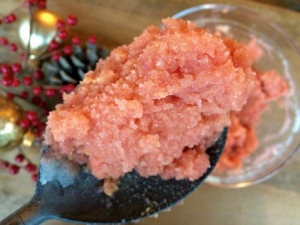 Gorgeous! You notice the gold flecks more when the light hits it (so if you don't have the gold mica, I wouldn't worry) and it's so pretty! The color is perfect for the cranberry fragrance. So festive!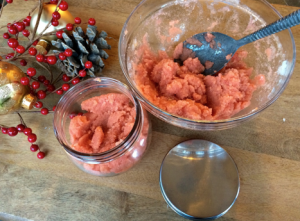 Scoop the finished scrub into lidded jars. Use several small jars for gifting, or one big jar (like I did) if you're keeping the batch for yourself. For gifting, make sure to add a label and finish the jar with some ribbon!
Sugar scrub recipes are always a fan favorite and they're so easy! Make a few different kinds and pass them out to family and friends- everyone will love them!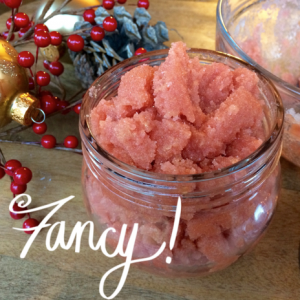 ENJOY!