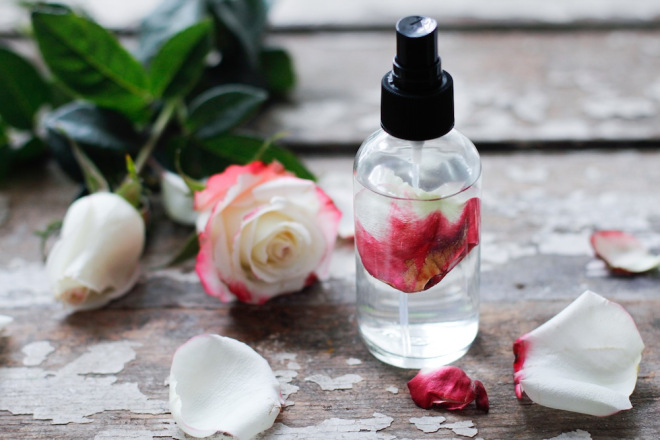 So you are staying home this holiday season or working from home.
your hair is a mess cause you just rolled out of bed
and haven't taken a shower in days.
you haven't seen another physical lifeform in forever and in 10 minutes, you are supposed to have a zoom call with your friends or family.  You need a quick fix to help you look your best
and not like you are a bed troll. Well, do we have you covered to get your feeling and looking fresh with this face mist.
You"ll need:
How to use:
Using a 2 oz. travel-sized spray bottle, mix all the ingredients in, and shake it up. Keep in your purse for easy access and sprits the mist over your face as needed.