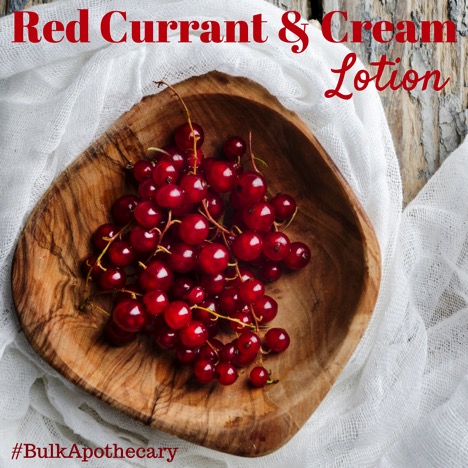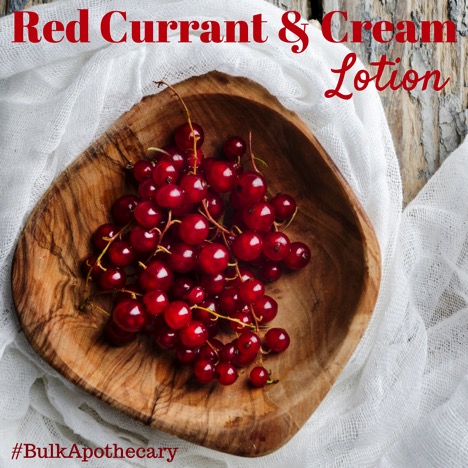 As the fall months approach it's time to tone down the summer fragrances and introduce scents that are a little warmer and cozier. Red currant and cream fragrance oil is the perfect transition. Still sweet, but with a touch of creamy musk that's just right for fall.
This recipe is as simple as it gets with only two ingredients. Whisk them together for a quick, homemade batch of luxurious lotion.
You'll need:
2-3 Cups Organic Unscented Lotion Base
1 tsp Red Currant & Cream Fragrance Oil
In a large bowl whisk together the lotion base and the fragrance oil. You can adjust the amount of fragrance oil used if you prefer a stronger scent, but start with 1 tsp and work up. Continue to whip the mixture until the oil has completely disappeared into the lotion (you could also use an electric mixer). Scoop the finished lotion into an airtight container for storage and use as needed.
*For added warmth to your lotion fragrance, this oil pairs beautifully with vanilla! Add a little to your mixture for a cozy fall blend.
ENJOY!
Red Currant and Cream Lotion Recipe