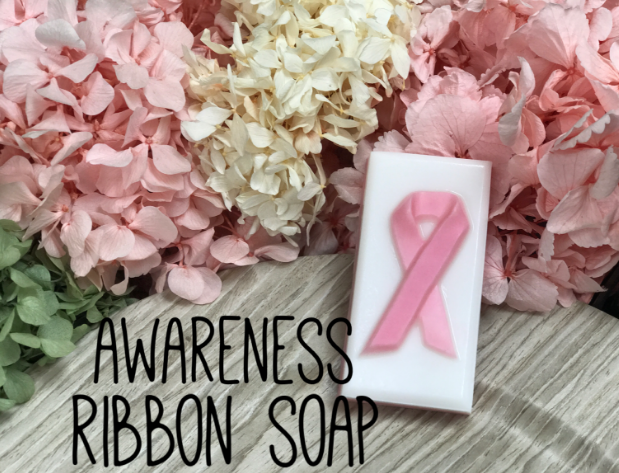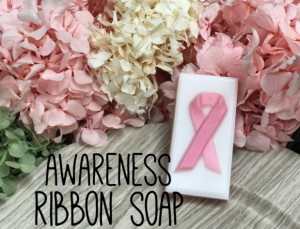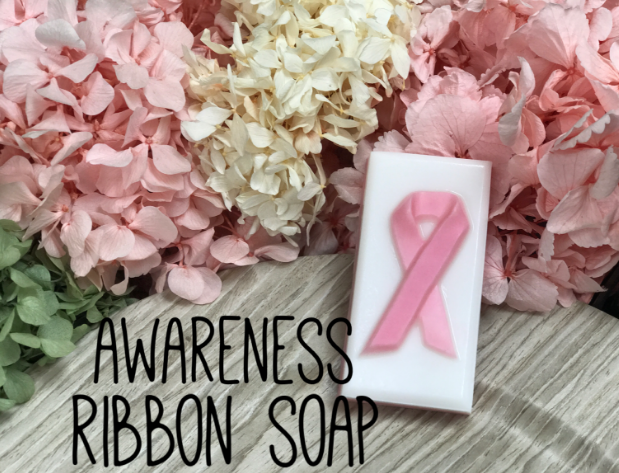 October is Breast Cancer Awareness Month and we are spotlighting our pink products here at Bulk to help spread the word. Here is a layered soap tutorial that will help you create the perfect gift for a friend or family member whose life has been impacted by cancer. In addition, yielding eight bars a batch, these bar soaps would make fantastic items for a fundraiser!
Here's what you'll need:
2 lbs. Shea Butter Stephenson Melt and Pour Soap Base
1 Shimmer Magenta Melt and Pour Soap Color Block
2 oz. Pink Salt & Water Lily Fragrance Oil
Pipette Droppers
Straight Soap Cutter
Small plastic cups
Glass measuring cups
Isopropyl Alcohol
Small spray bottle
Cutting board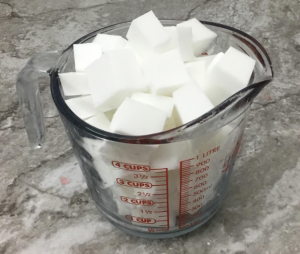 Cut the soap base into cubes. Separate the cubes into two glass measuring cups – place ⅓ of the cubes into one glass and the remaining ⅔ into the other.
Next, cut the magenta color block in half and add one half to the smaller portion of soap and microwave on 30-second increments until it is liquified. You can add more or less of the color block based on how light or dark you desire the pink portion to be. After melted, stir in 1 T. of fragrance oil until mixed thoroughly.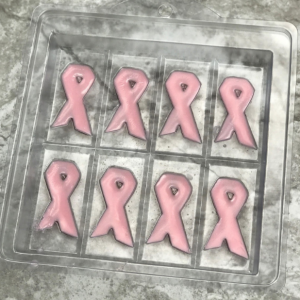 Microwave the rest of the white soap cubes in the same manner as the pink soap. Mix in 2 T. of fragrance oil and set aside.
Using a pipette dropper, pipe the pink soap into the ribbon indentations of the soap tray. Spray the surface with rubbing alcohol to eliminate any bubbles that may have formed.
Since the ribbon indentation is somewhat shallow, you shouldn't have to wait long to pour the white layer. Let the pink soap sit for a minute or two and then carefully pour the white soap into the mold. Spray the top with alcohol.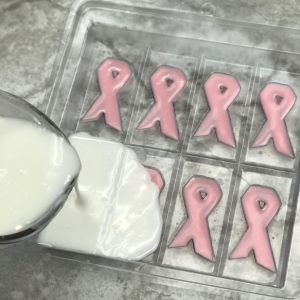 Allow the soap to cool for 6-12 hours before unmolding. To remove the soap from the mold, carefully pull away at the sides and then flip the tray over and push the soap out from the bottom. Using a soap cutter or knife, cut along the indentations. Your soap is ready to use or gift. Enjoy! <3
Awareness Ribbon Soap Recipe