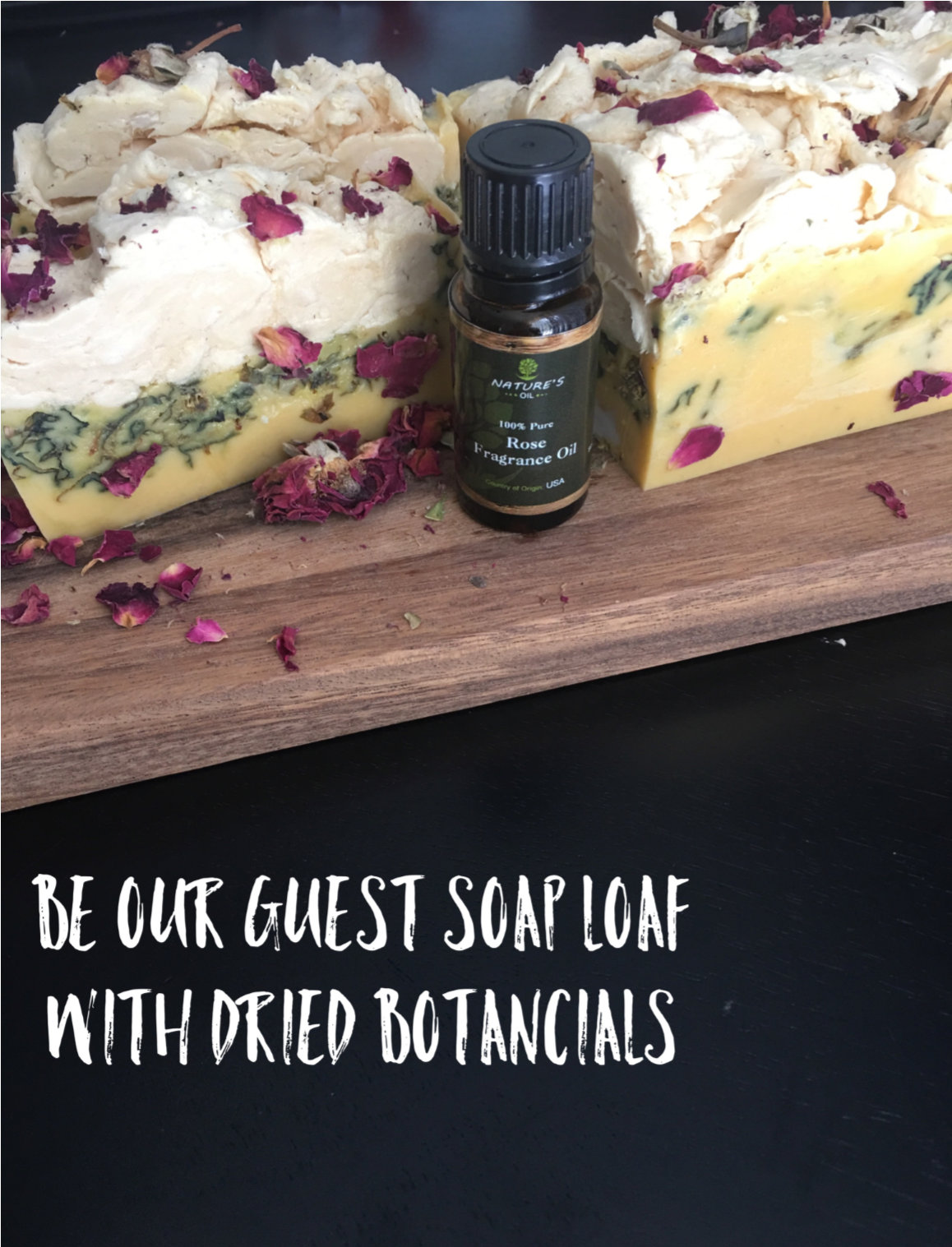 Be our Guest Soap Loaf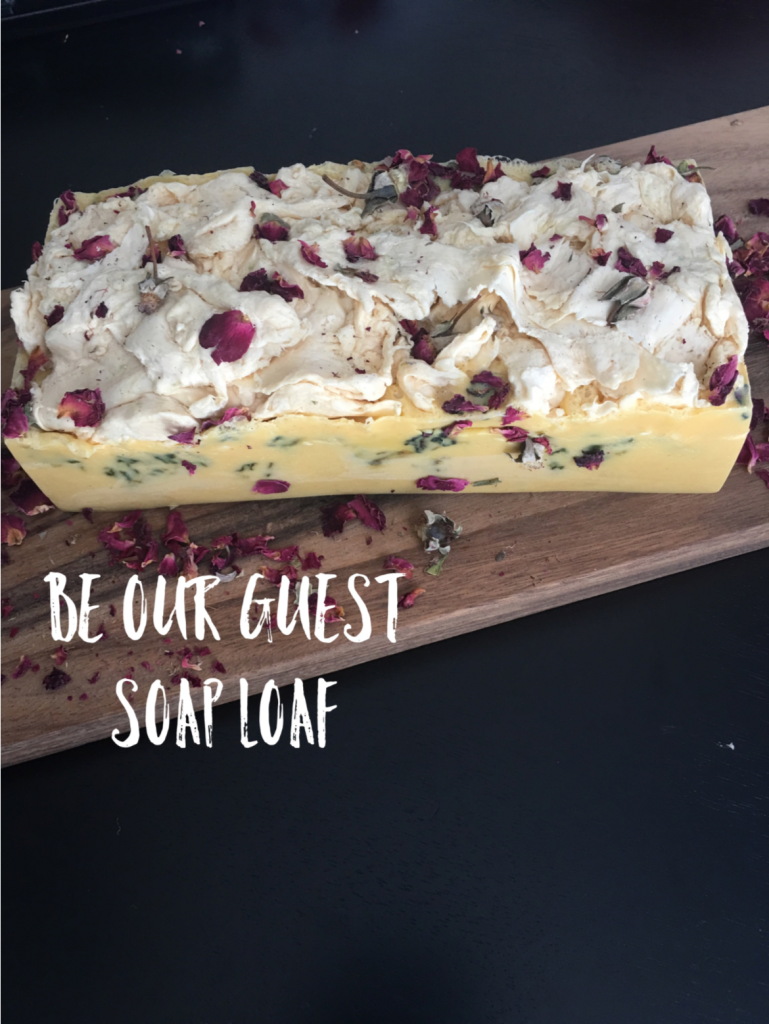 Hello Bulkers!
We watched Beauty and the Beast on Friday and as you can tell we're pretty excited still. The kids (us mom's mostly) have been talking all weekend about it, so I figured we'll do one more themed recipe before spring break. Just wait until later this week!
Today we will be making our Be our Guest Soap Loaf. You can keep this soap loaf in tack and cut when needed. I love using the crinkle cutter to give it an edgy look plus it's great as massage bar.  I will be incorporating the main colors from the film into this soap loaf and adding a whipped sugar topping. I can't wait to cut into this loaf!
The recipe might look a little intimidating, but it is fairly easy. I'll be using the layering technique, which just requires a little extra drying time and whipping the sugar soap base. You can use a pipping bag or spoon dollop to achieve this look. Remember to have fun and get creative.
Everyone has their own way of doing things. There's no right or wrong way.
Ingredients you'll need:
Silicon loaf pan
2 lbs of Shea Butter Melt and Pour Soap Base (divided into 2 parts)
Fizzy Lemonade Soap Color Block
Shimmer Super Pearly White Soap Color Block
Rose Fragrance Oil
Whipped topping:
Half block of Shea Butter Melt and Pour Soap Base
Shimmer Sparkle Gold Soap Color Block
2 TBS of Sugar
2 TBS of Clear Jojoba Oil
Essential Oil Blend #0008
Hand mixer
Rose Buds and Petals
Instructions:
Step 1. Divide 2 lbs of Shea Butter into 2 equal parts. (Save half for the whipped topping). Cut into chunks and melt at 30 second intervals until smooth.
Step 2. Add color blocks and microwave until completely melted. Stir in fragrance oil.
Step 3. Slowly pour into silicone mold. Add dried botanicals. Allow 10-15 minutes of drying time before moving onto the next step.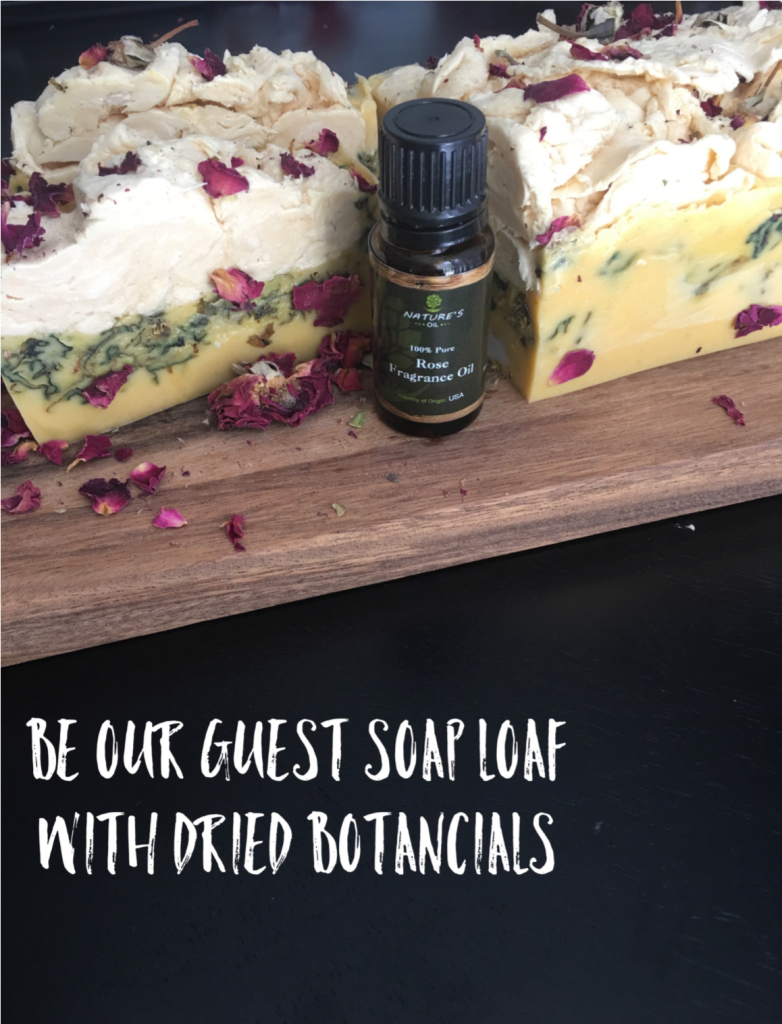 Step 4. For the whipped topping soften shea butter and color block in microwave (do not melt completely).
Step 5. Beat with hand mixer for 3 minutes, add sugar, essential oil, and clear jojoba oil.
Step 6. Beat again for 5 minutes. Once mixture if fluffy, pipe or spoon onto the soap loaf. Add rose buds and petals as a finishing touch.
Let the soap set for a few hours or overnight before slicing.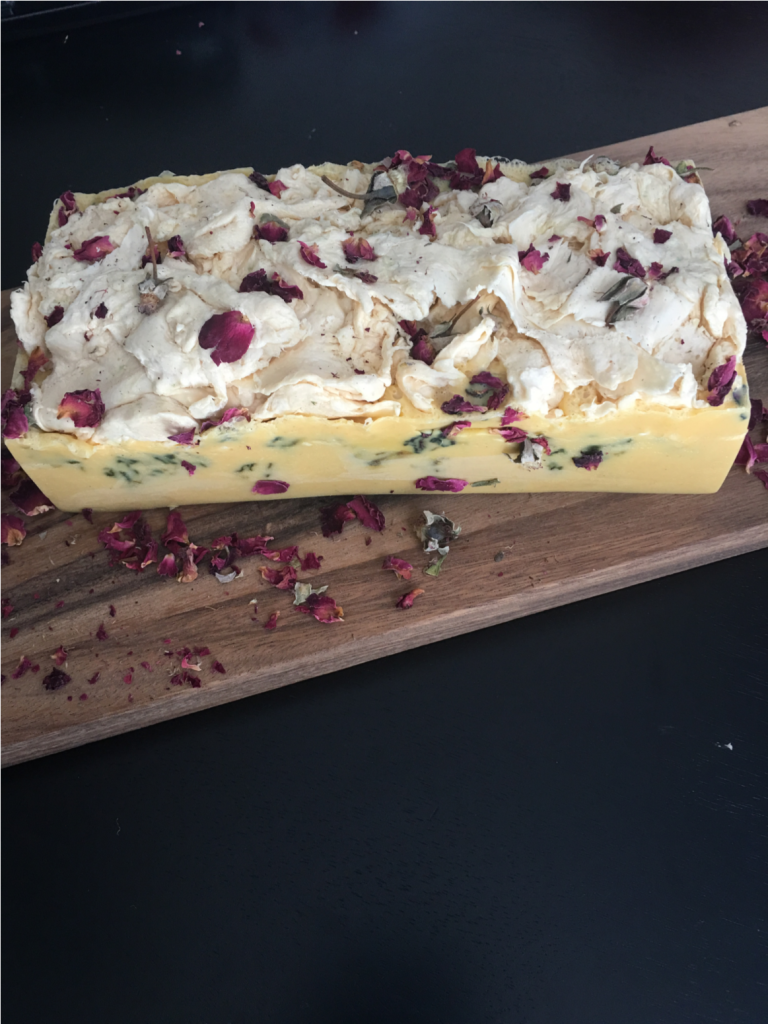 If there is a recipe you would like us to try, please let us know. We'd love to hear your ideas!