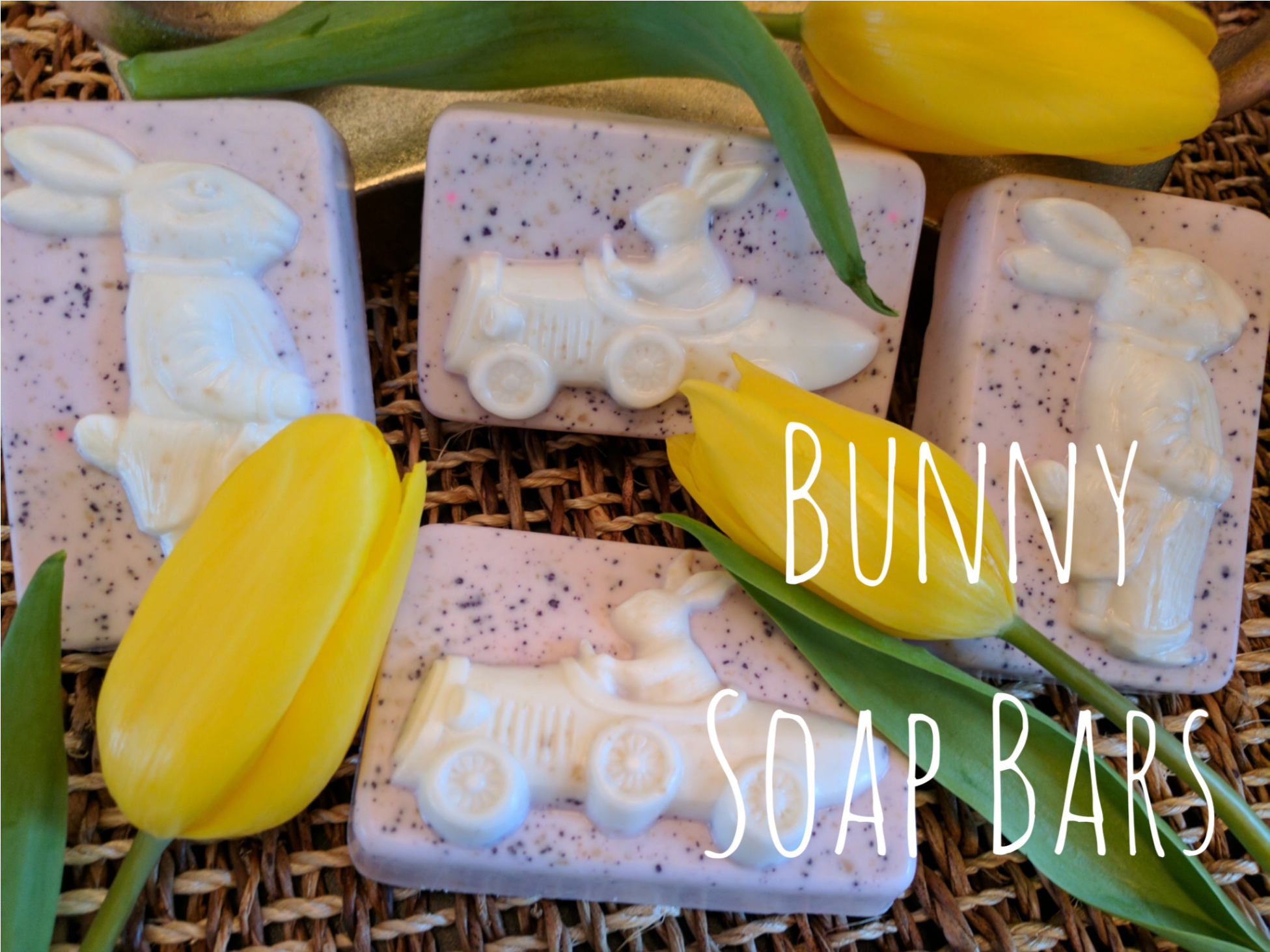 Bunny Soap Bars Recipe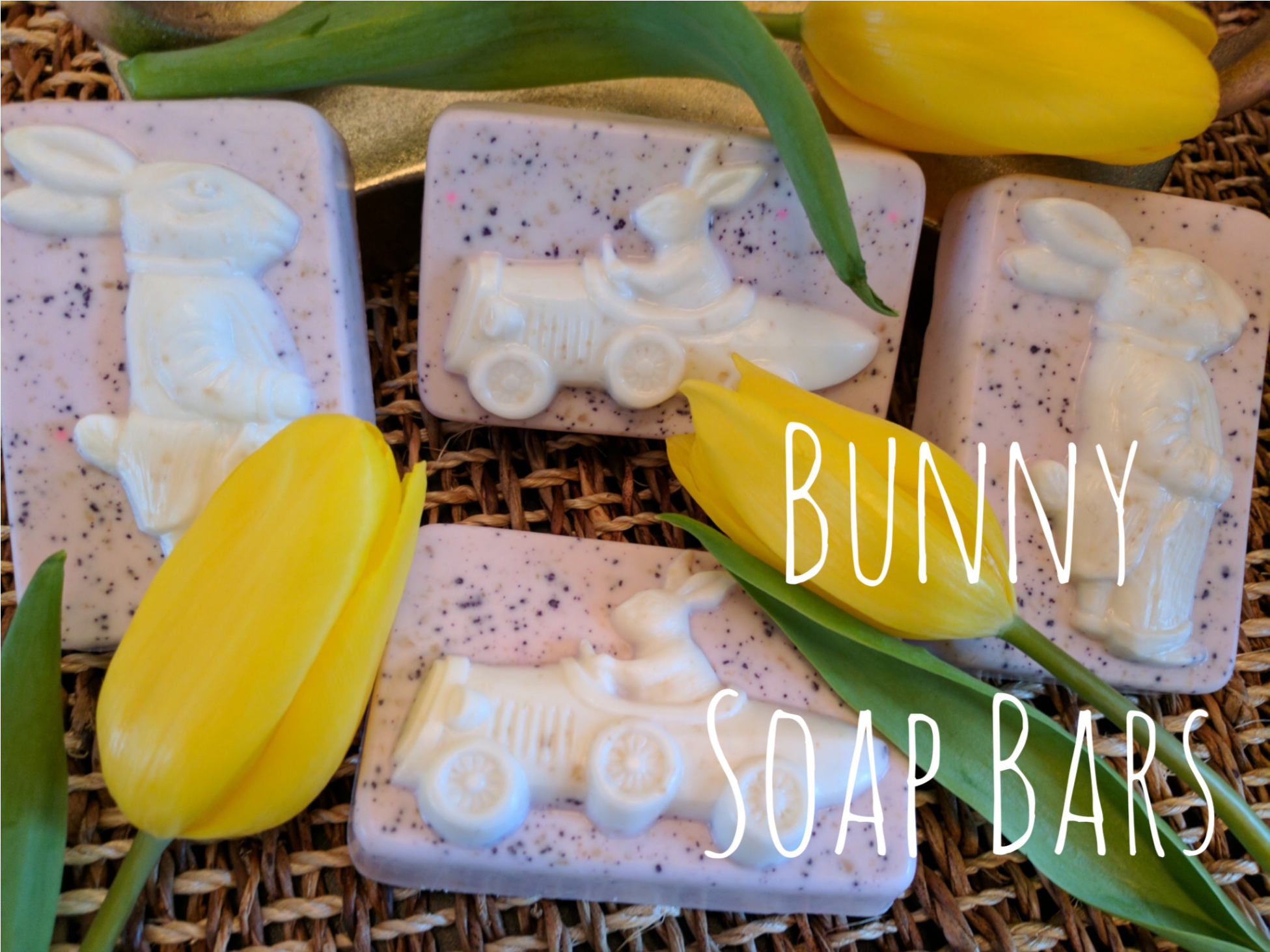 Hi Bulkers!
Easter is almost here and so is the return of our bunny soap bars. These adorable bunny bars will look elegant in your guest bathroom or better yet, your Easter basket. Need a hostess gift? Simply wrap in a clear bag, add green grass, and tie with a colorful bow or ribbon. Who wouldn't want this soap bar?
This recipe is fairly simple. It requires some extra drying time between the white bunny layer, but it's definitely worth the wait. I love using light pastel colors in spring recipes and using mica powders makes it a lot easier to achieve those pretty colors. I also used an Oatmeal Shea Soap Base to achieve a speckled egg look.
Let's get started with this fun soap bar!
Ingredients you'll need:
2 lbs Oatmeal Shea Soap Base – we will be using 1 lb for 4 bars
Shirley Temple Fragrance Oil
Matte Orchid Oxide Pigment Powder
2 Gents Soap Mold
Pipette and Spoon
Instructions:
Step 1. Melt 1/4 cup of the Oatmeal Shea Soap Base (do not add any pigment powder, the white is used for the bunny base).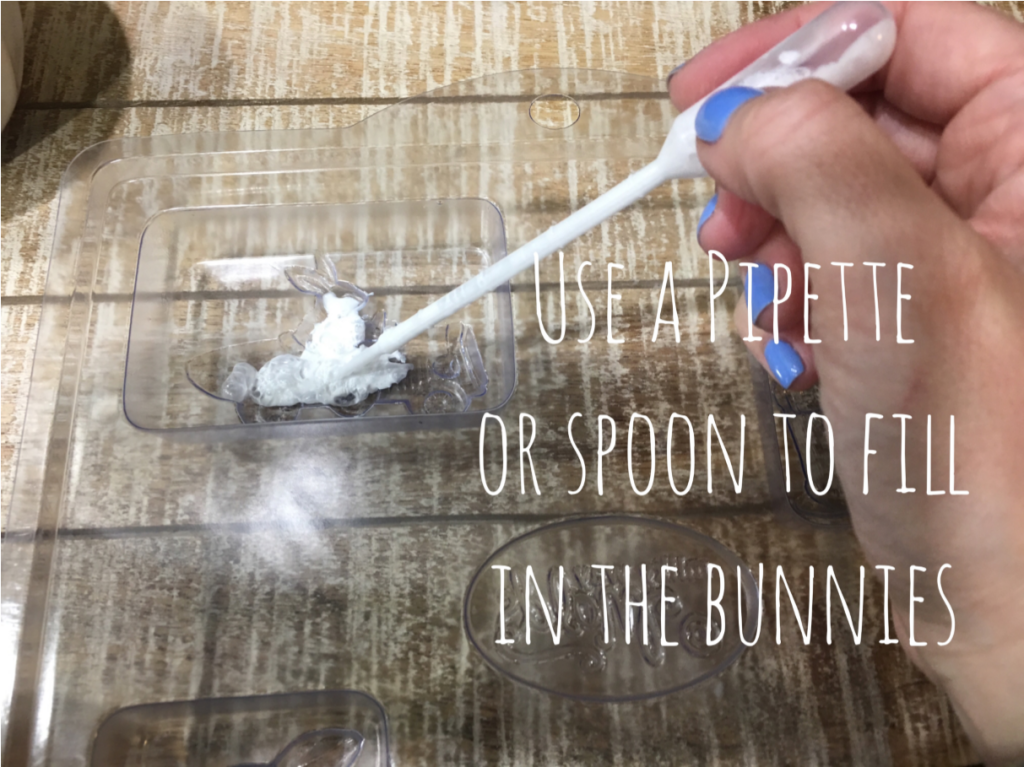 Step 2. Cut and cube the remaining soap base and melt in the microwave. My little helper added 1 tsp of the Orchid pigment powder. If you would like yours a little darker shade, add 1 1/2 tsp. Stir until pigment powder completely dissolved.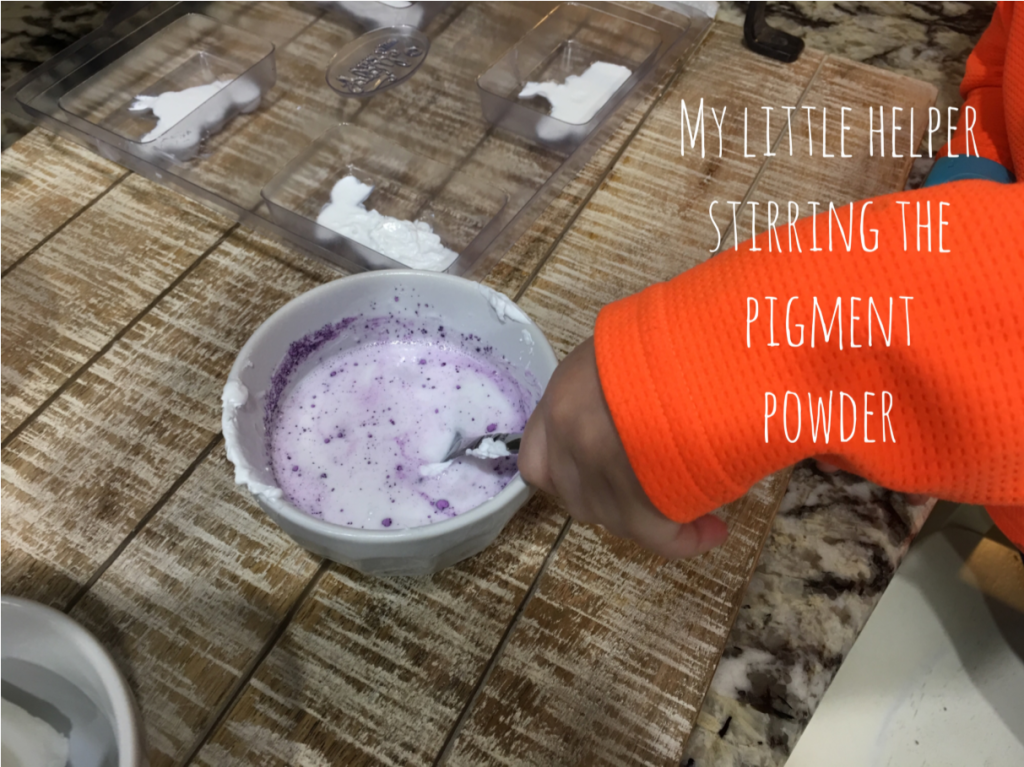 Step 3. Next add 10-15 drops or shakes of fragrance oil. There's just something about that Shirley Temple smell that I just love 🙂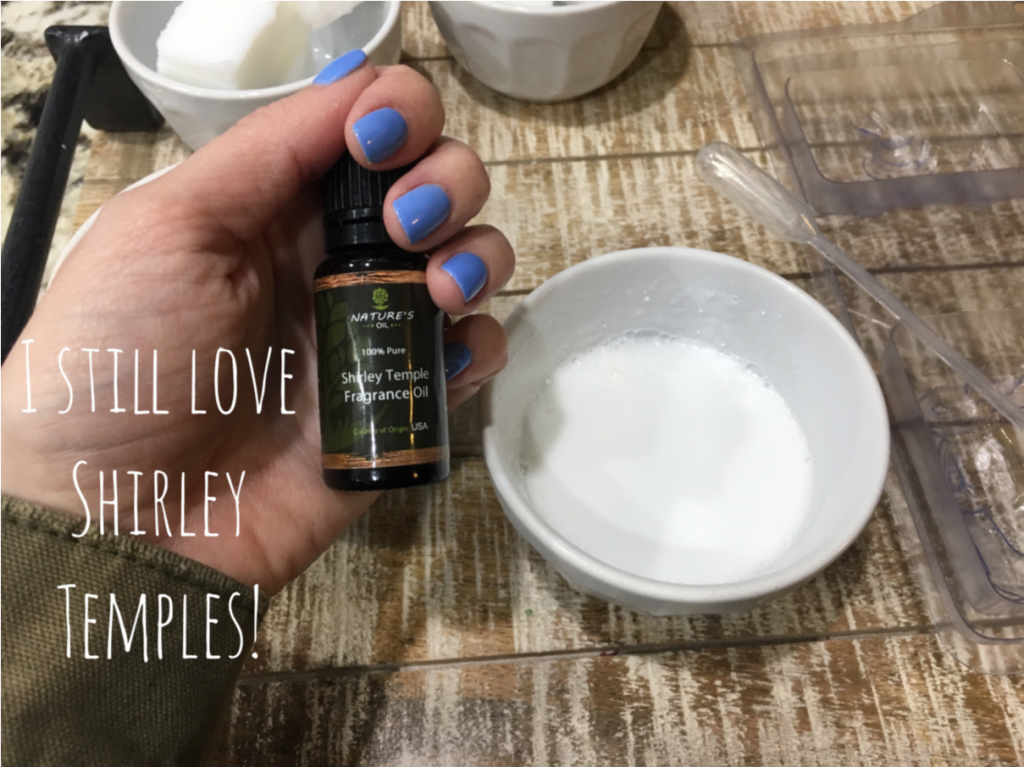 Step 4. After 10 minutes of the bunny base drying time, pour colored mixture and fill to top of the mold. Let cool and harden for a few hours. When popping out, firmly press on the bunnies and the bar will slide right out.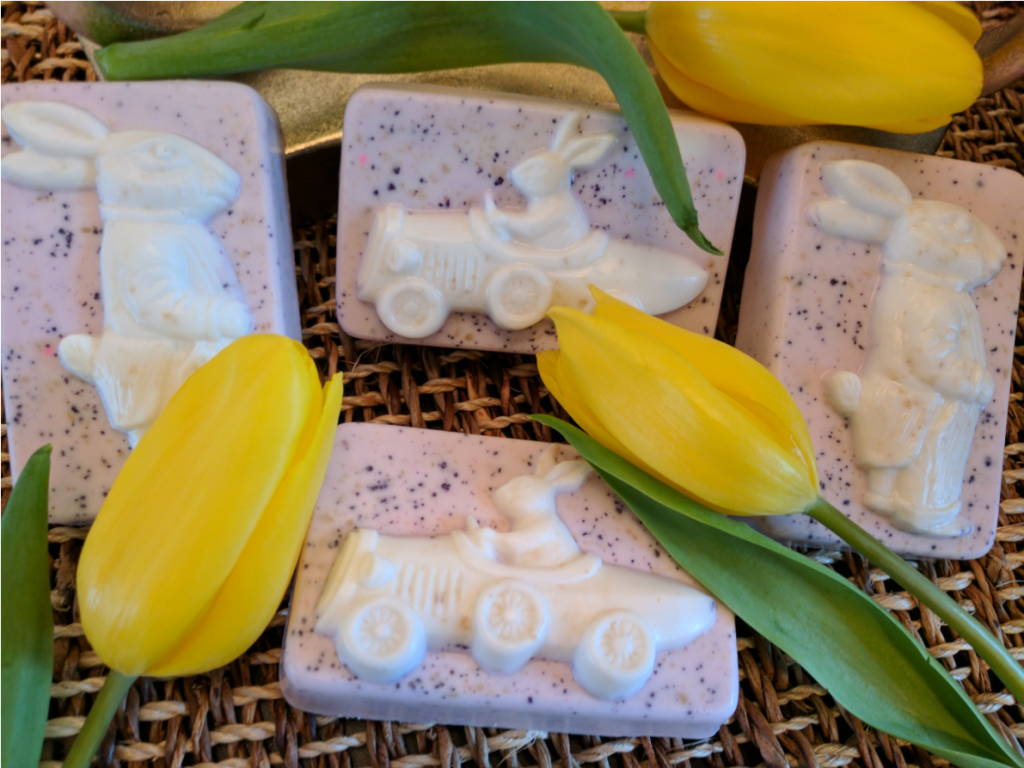 How beautiful are these? I loved the speckled look and color is amazing. Enjoy! I think we might have to go make some Shirley Temples 😉
Shirley Temple Drink recipe:
Glass of Ginger Ale, splash of grenadine syrup, and garnish with a maraschino cherry.
Bunny Soap Bars Recipe