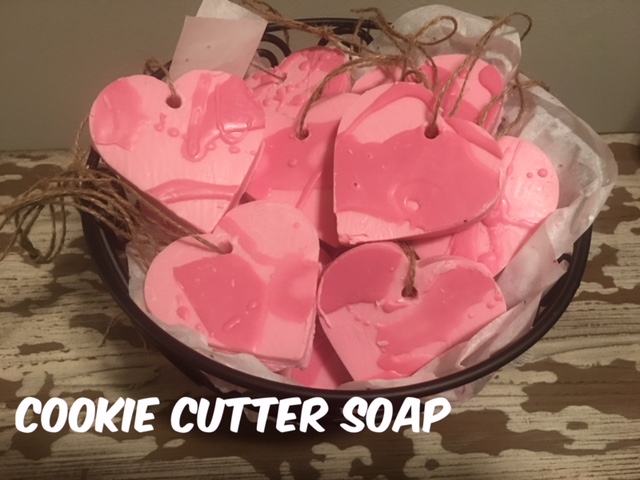 Cookie Cutter Heart Soap Recipe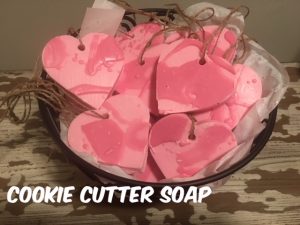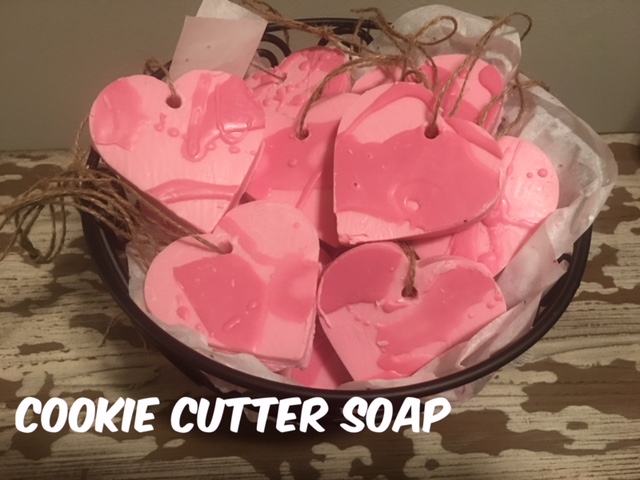 Valentine's Day is the perfect excuse to get crafty and create something special from the heart.
For those who love this holiday, this recipe will be right up your alley. Instead of giving those traditional Valentine's Day cards, why don't you try something different? Like these heart-shaped soap bars made using a cookie cutter. These adorable heart soap bars can be given to loved ones, friends, co-workers and even your child's classmates. Wrap and add a cute saying and your Valentine's will be the best on the block. Let's get started!
Ingredients:
Cocoa Butter SFIC (all natural) Glycerin Melt and Pour Soap Base 2lbs
Titanium Dioxide Melt and Pour Soap Color Block
Shimmer Magenta Melt and Pour Soap Color Block
Shimmer Raspberry Melt and Pour Soap Color Block
Candy Concoction Fragrance Oil
Heart Cookie Cutter
9 x 13 glass pan
Twine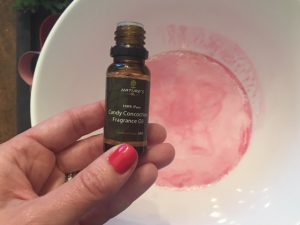 Step 1:
Cut 2lbs Cocoa Butter Soap Base into small pieces and place in a microwave safe bowl. Save 7-8 pieces. Begin heating at 45 seconds intervals. Once almost melted, add ½ block of Titanium Dioxide Color Block and ½ block of Shimmer Magenta Color Block. Continue heating until completely melted. Let cool for 3 minutes, then add 15 drops of the Candy Concoction Fragrance Oil. It smells good enough to eat! Slowly pour into 9 x 13 glass pan. Let harden for 35-40 minutes.
Step 2:
Melt the reserved soap pieces along with ¼ block of Shimmer Raspberry Color block. Microwave for 25 seconds and stir. If needed, add additional seconds until smooth. Add 3 drops of the Candy Concoction Fragrance Oil and stir. Drizzle over 9 x 13 pan. Let cool and harden for a few hours before cutting.
Step 3:
Using a heart cookie cutter, press down firmly into soap mold. I did this step twice to insure it was completely pressed through. If you would like to add twine or rope, make a hole using a lollipop stick. Next, place glass pan in freezer for 10 minutes. This will help with removal. Using a spatula, cut around first heart and scoop out. It will get easier once the first and second heart are removed. You will have plenty of leftover soap. Start the process over or save for a different soap project.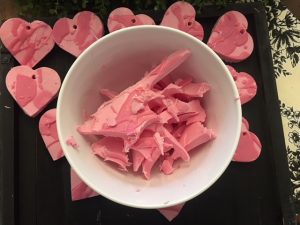 Step 4:
Add twine or rope. Package and deliver to your sweetheart! Enjoy and Happy Valentine's Day!