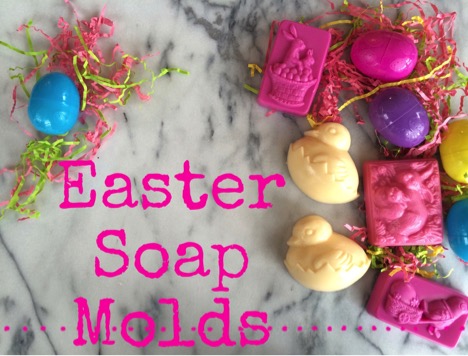 It's Easter time! The stores are filled with chocolate and the kids are scheduled for spring break. Hopefully, the weather here will catch on and warm up (it's currently 40 degrees and raining outside my window!).
Bulk Apothecary has SO many cute soap molds that are just perfect for Easter, or any holiday. Instead of filling baskets full of chocolate and candy, why not add in a few items that won't leave the kids with a sugar high?
Using a melt and pour base, your favorite spring fragrance, and an adorable Easter-themed mold, you can complete this recipe in no time. Package them in clear cello bags and use them for Easter baskets or favors for Easter dinner!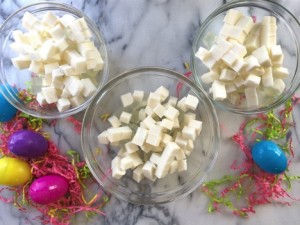 To make 3 different molds, you'll need:
Directions: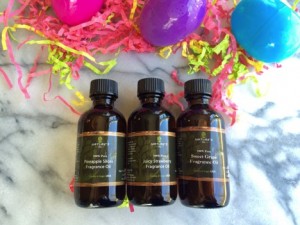 Use any fragrance/essential oil or combination of fragrances/essential oils you'd like. These three are sweet and fruity like jellybeans and make me think of spring!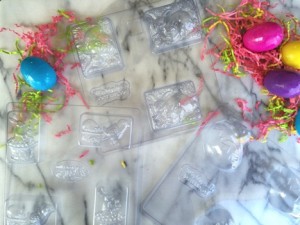 Top: 2 Rabbits
Bottom Left: Eggs in a Basket
Bottom Right: Chick and Egg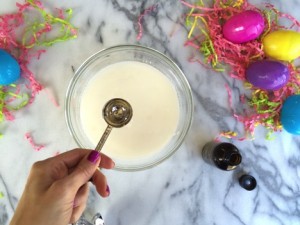 Divide the cubed soap bases evenly into three heat-safe bowls. Working with one bowl at a time, melt the soap base in the microwave and stir in 1/2-1 teaspoon of fragrance oil.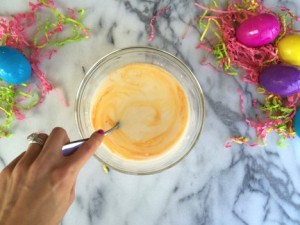 Stir in color. If you're using a soap color block you'll want to melt it along with the soap. If you're using a mica powder, dilute it in a liquid before adding it to the melted soap.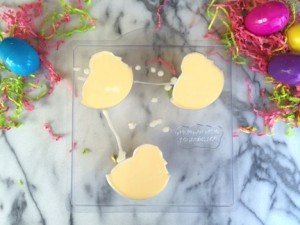 Carefully pour the soap mixture into each soap mold.
Repeat the process with the remaining bowl, coloring and scenting each differently before pouring.
Allow the soaps to cool and harden completely before unmolding. To remove, gently press along the edges and center of each soap to pop out.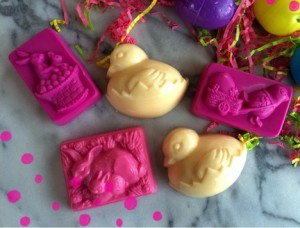 ENJOY!
If you're not stuffing baskets with this fun recipe, ask the kids to join in! It makes a great activity for spring break days at home!