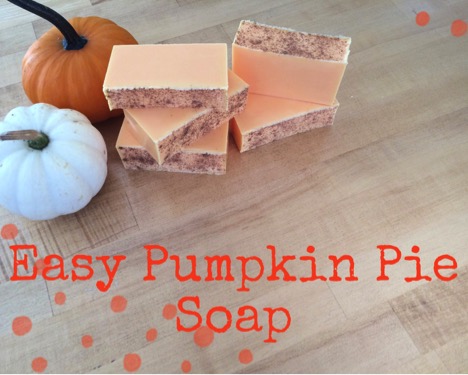 It's officially fall! So no apologies for all of the pumpkin recipes coming your way. I just can't help it!
This time of year there's a pumpkin version of just about everything (I even spotted pumpkin spice dog treats at the store) so of course, I'm whipping up some pumpkin soap.
Pumpkin Pie soap to be exact 🙂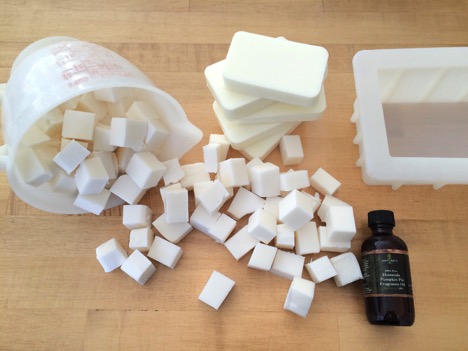 You'll need:
This smells AMAZING!! Like there's a real pie baking away in your kitchen. I'm sure I'll be using it in a few more recipes this season because it smells so good!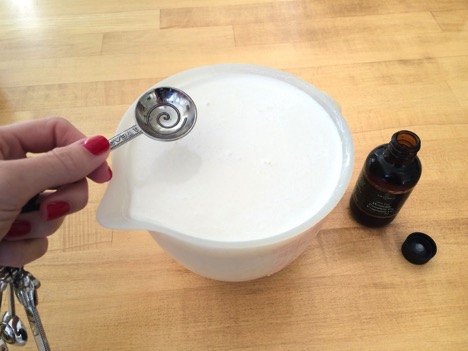 Begin by melting down the soap base into a smooth liquid using short intervals in the microwave and stirring in between. Once melted, stir in the fragrance oil. I used 1 teaspoon for a light scent, but you can adjust this amount if you want your soap to have a stronger fragrance.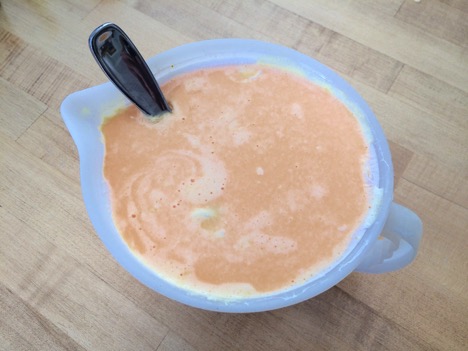 Color: Depending on what method you use for coloring your soap, you'll do this before or after it's melted. If you use a soap color block, you'll just pop a small piece of it in with the soap base while it's melting in the microwave. If you use a liquid color or a mica powder, you'll stir the color into the melted soap.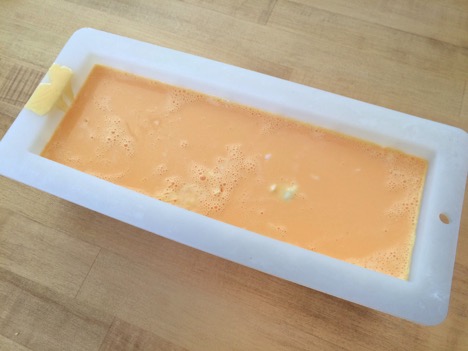 Carefully pour the soap mixture into the mold. If you have any bubble on the surface, spritz them with a little rubbing alcohol to eliminate.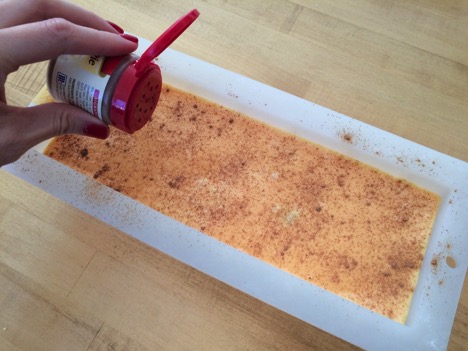 Now for the pretty part! Top the soap with a little sprinkle of pumpkin pie spice or cinnamon for the prettiest visual finish. It pulls the fragrance oil together and gives the soap just the right amount of interest.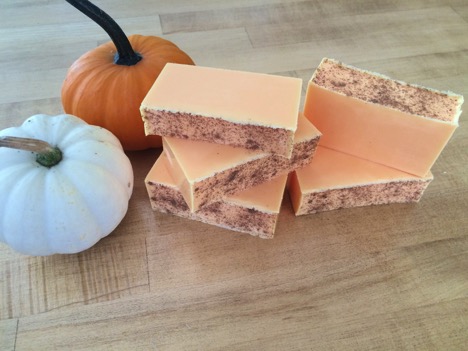 Allow the soap to cool and harden completely (I let mine sit overnight) before unmolding. This mold makes removal really simple. Peel the sides of the mold away from the soap, turn it over and apply pressure to the borders and center of the block to pop it out.
Using a straight soap cutter, slice the block into even pieces.