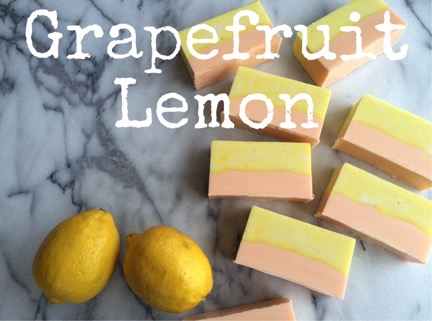 Hey Bulkers!
Today I have a fun recipe that mixes two different kinds of bases to make one gorgeous bar of soap! With different bases, different colors, and two citrusy scents this soap is sure to please all of your senses!
Grab your supplies and I?ll tell you just how to do it?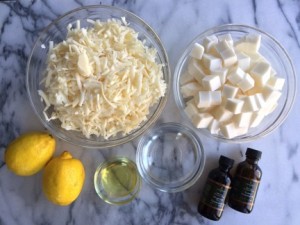 You?ll need:
4 cups Rebatch Soap Base, shredded
1 ? lbs. Cocoa Butter Melt and Pour Soap?Base, cubed
2 TBS Argan Oil
? cup Water
1 TBS Lemon Essential Oil
1 tsp Grapefruit Essential Oil
Soap Colors in red and yellow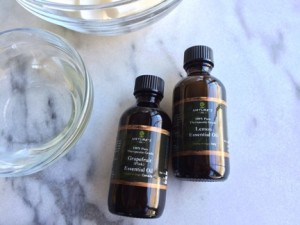 These two oils make a great, citrusy combination. The result is so clean and refreshing!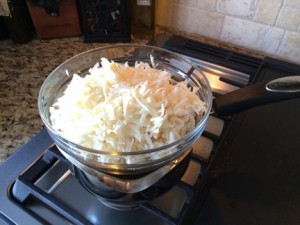 Rebatch soap comes in a block so you?ll need to shred it. It?s soft to cut into chunks and grates easily with a cheese grater. I used 4 cups of grated soap base (packed tightly into the measuring cup) and transferred it into a heat-safe glass bowl.
To start the process place the bowl of soap base over a double boiler (or similar setup like I did) and heat over medium heat. You want the water in the sauce pan to be just below the bottom of the glass bowl (not touching it). The purpose of this setup is that the steam from the water will melt the soap base evenly without scalding it.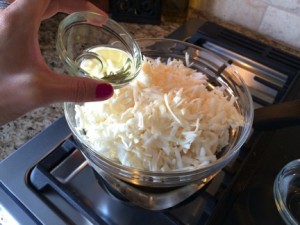 With rebatch soap base, you need to add moisture back in by using oils and liquids. Along with the Argon Oil you can add up to 1/3 cup of water, but add it one tablespoon at a time so that you?re only adding what you need. I start the recipe with a tablespoon of water to moisten the soap base and the oil, and then reassess the need for more water later in the process.
Stir occasionally and be patient. The mixture will SLOWLY turn into what looks like mashed potatoes. Once it looks like the picture above- you?re done!
Mix in the lemon essential oil and a little yellow soap color to complete the first layer.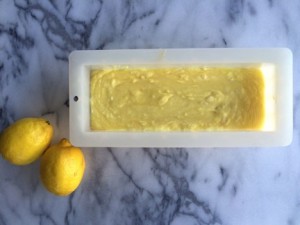 Carefully scoop the mixture into your loaf pan and move onto preparing the next layer.
Using a microwave-safe bowl, heat the cocoa butter base until smooth.
Stir in the grapefruit essential oil. This oil has a tint to it, so you don?t have to add additional color if you don?t want to. I wanted mine to be closer to the color of grapefruit so I added a little red soap coloring to get a nice, pale pinky-orange color.
Pour the cocoa butter soap mixture over the rebatch layer and allow it to set over night. Rebatch needs to set a little longer than MP bases so you need to wait at least 24 hours before unmolding the block.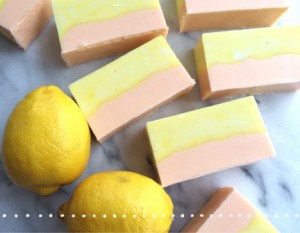 Once removed from the mold, cut the block into evenly sized slices. Since we used rebatch in the recipe, rack dry the soaps for 3-4 weeks prior to use.
Aren?t they pretty?! And they smell SO good too! 🙂
ENJOY!