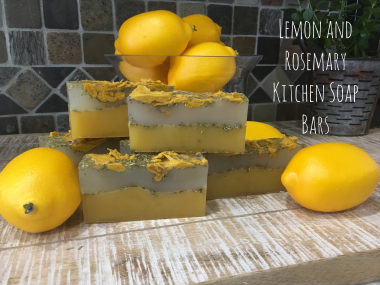 Lemon and Rosemary Soap Recipe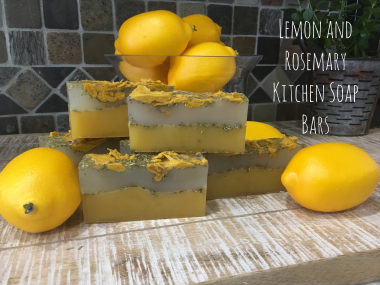 Hi Bulkers!
If you're anything like me, you LOVE the smell of fresh lemons in the kitchen. The aroma is fresh and clean. There are so many wonderful benefits to using lemons and
lemon essential oil, besides the smell of course. Lemon is a great cleaner, which is why it's widely
used in kitchens and bathrooms. Lemon essential oil has antifungal and antibacterial
properties. Today's recipe is one of my favorite kitchen recipes.
It's my Lemon and Rosemary kitchen soap bar. It looks so pretty sitting by your kitchen sink and
smells even better. Plus, it's with our melt and pour soap, which couldn't be easier! If you've never made soap before, you will be shocked at how simple it can be. I've made this recipe a
few different ways, today I'll be using dried rosemary.
The rosemary really gives the soap bar a stunning look.
Ingredients:
Stephenson Melt and Pour Crystal Soap Base– 2lbs
Safflower Oil
Lemon Essential Oil
Matte Yellow Oxide Pigment Powder (Purchase the sample pack. You'll thank me later.)
Dried Rosemary
Silicon Soap Loaf
Rubbing Alcohol (optional, to get rid of bubbles)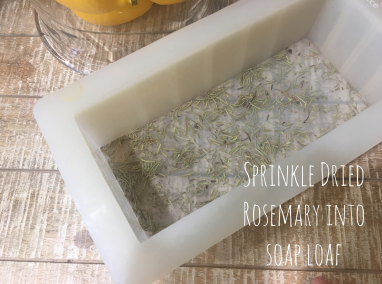 Step 1:
Sprinkle a tablespoon of dried rosemary into a silicon soap loaf. Set aside. Cut and cube 1 lb ( 2
squares) of the crystal soap base. Melt at 30 seconds intervals, stir and repeat. I did this step 4
times. The bowl will be extremely hot, please use caution when taking out of the microwave. If
you would prefer to use the stove, that's always an option. Next add 15-20 drops of lemon
essential oil. You definitely don't need that much, but I tend to go a little overboard 🙂 Scent to
your preference. Add 1 tablespoon of dried rosemary and 1/2 tablespoon of the matte powder.
Stir and slowly pour on top of dried rosemary. This will be your first layer. After 5 minutes
sprinkle another tablespoon of dried rosemary on top of this layer. Small bubbles will most likely
form. A simple trick is to spray rubbing alcohol on top of the loaf. A few sprays and the bubbles
disappear like magic.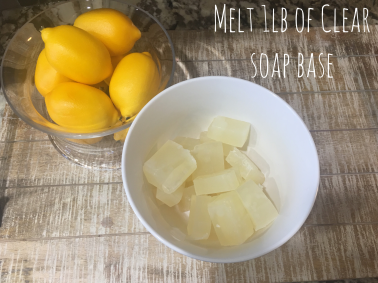 Step 2:
Melt the remaining soap, add essential oil if you wish. Slowly pour on top of the first layer.
Reserve about 3 tablespoons of the melted soap base for the topping. Add 1/2 tablespoon of
dried rosemary. Let set 5-10 minutes. (spray rubbing alcohol if needed)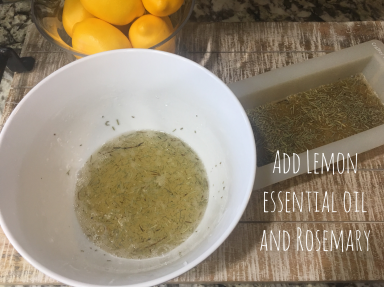 Step 3:
Remelt the 3 tablespoons and add 1 1/2 teaspoons of matte yellow oxide pigment powder. Stir
until completely dissolved. Next add 1 tablespoon of safflower oil. Quickly stir. The mixture will
look and feel like sticky putty. Spoon small pieces on top of the soap loaf. Some pieces may
sink down and others will remain on top. This topping gives the soap loaf a neat looking effect.
It's complete! Enjoy the look and aroma.
Lemon and Rosemary Soap Recipe