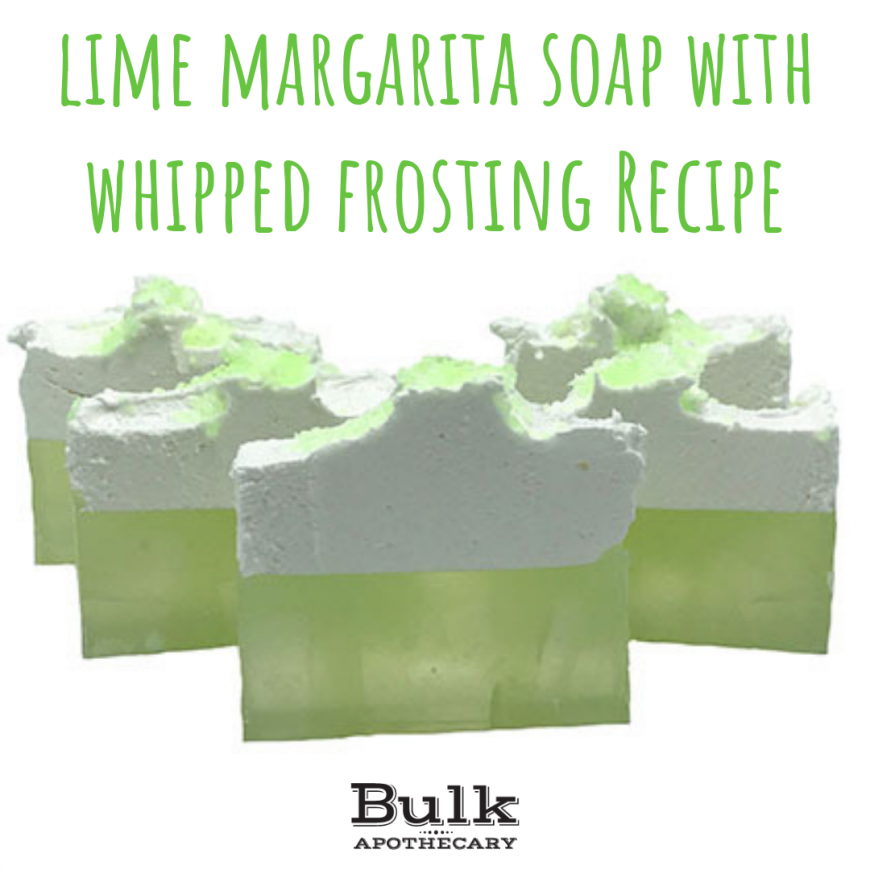 Introduction
Cinco de Mayo! We love to celebrate with a nice margarita or two, don't we? This soap was inspired by the delicious, crisp citrus drink and the recipe even includes salt! This is a fun intermediate level tutorial that involves two types of soap textures.
Additional Supplies
Large heat-safe bowl or pitcher
Spatulas/Spoons
Hand Mixer
Large Bowl
Thermometer
Getting Started
Cut the Stephenson Ultra Clear soap base into small cubes. I wanted the soap to have an ice cube look so I scattered two handfuls of cubes into the soap mold.
Place the remaining soap cubes in a microwave-safe container and place about 1/8 of each color block in the container. This will give a vibrant lime green color. Melt in 30-45 second increments until completely liquefied. Stir gently but thoroughly to ensure that the color has dispersed.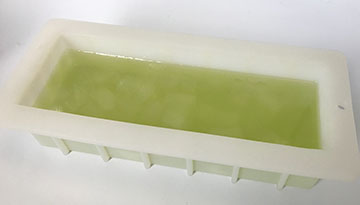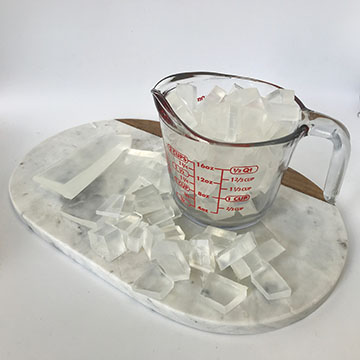 Stir in the 0.5 mL bottle of Lime Margarita fragrance oil and incorporate fully. Pour the melted soap into the loaf mold and spritz with rubbing alcohol to eliminate any bubbles that have formed on the surface. Allow soap to cool for at least an hour.
Preparing the "Frosting"
Now that the soap is set aside and cooling, it's time to start preparing the foaming bath butter. Stephenson has fantastic soap bases and this is one of them that is not meant to be melted. Sometimes this base comes in the standard Stephenson container with Melt and Pour red lettering, but the base is also sometimes in a Cosmetic Base container. Rest assured, these are the same product. *Tip: Check the bottom right corner for the code OPC. This is Stephenson's code for Foaming Bath Butter. To check out more information on Stephenson products and a round-up of our favorite soap bases, head over to our article, Melt & Pour 101: Choosing a Soap Base.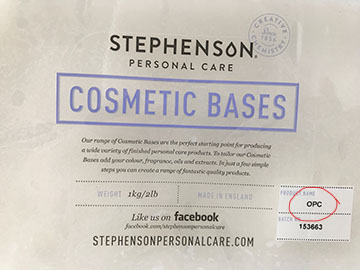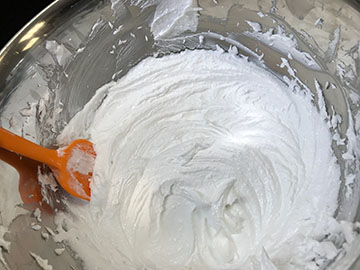 This soap base is pretty soft and pliable. This recipe only calls for 1 lb. of foaming bath butter, so I scooped out half of the container and placed the chunks in a large mixing bowl.
Using a hand mixer, starting on low, begin mixing the bath butter. You'll be surprised how quickly it fluffs up! Add a bit of fragrance oil to the mixture and continue whipping until all chunks are gone and the texture is smooth. Just by looking at the texture, you'll know this is going to give a dense, moisturizing and creamy lather.
To help the foaming bath butter firm up, I added 1 tsp. of stearic acid. Stearic acid is a flaky wax-like substance that is actually solid saturated fatty acids that help give soap, candles and many other body products a firmer texture. In this instance, I wanted the foaming bath butter to be firm enough so that I can cut through the finished product with ease.
Preparing the Decoration
Our Dead Sea Salt is harvested from the Southern Dead Sea in Israel where the mineral content is the highest. It also contains a high mineral content, making it ideal for use in spa treatments and for therapeutic-grade bath salts and scrubs. 
I placed the salt in a small bowl and added just a teeny, tiny pinch of pigment powder. That stuff is really concentrated and potent! Use any utensil to mix the pigment into the salt. Add a small drizzle of Sweet Almond oil if you want to help anchor the color.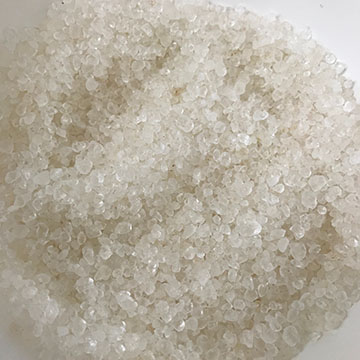 Gently place large dollops of foaming bath butter on top of the now hardened soap loaf. Gently cover the entire loaf. Add texture by creating peaks, or even try a pastry bag if you feel like getting really creative.
I made peaks in the middle of this soap to give the green salt a nice focal point.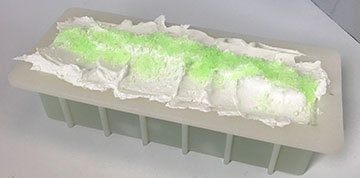 After the whipped bath butter and salt are placed, it's time to pop the mold in the freezer. I allowed mine to freeze overnight so the whipped topping would harden up enough so that I could easily slice it when I unmolded it.
Carefully unmold the next day. Make sure you place the unmolded loaf of soap on its side when you cut it. This will prevent the bath butter from streaking down the soap. I recommend a kitchen knife for this. Wipe the knife off between pieces.
These are immediately available to use! You can also allow them to sit out and harden up the bath butter some more (especially if you will be shipping this to a customer) to prevent damage. The top and bottom can also be split apart to be used separately!