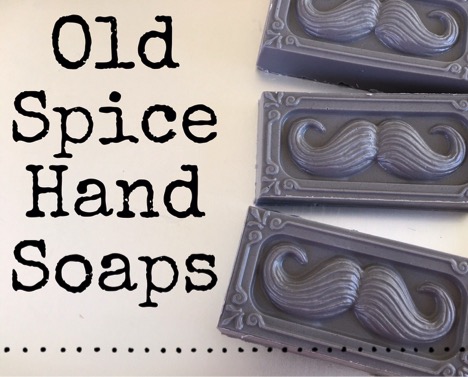 Fun soap molds are an easy way to change up guest and hand soaps around the house. You can select them based on the season, the holiday, the occasion or just because you feel like it!
I paired this fun mustache mold with a gray soap color and Old Spice fragrance oil for the perfect manly bar!
Follow along and I'll show you how I did it!
You'll need: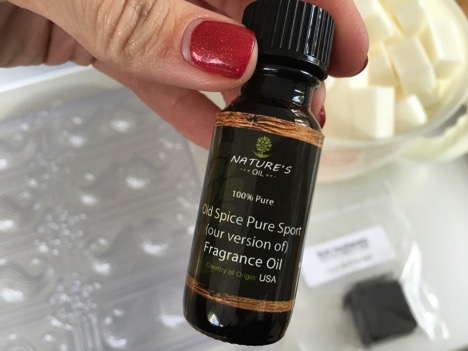 Growing up my Dad always wore Old Spice cologne and this smells EXACTLY like I remember!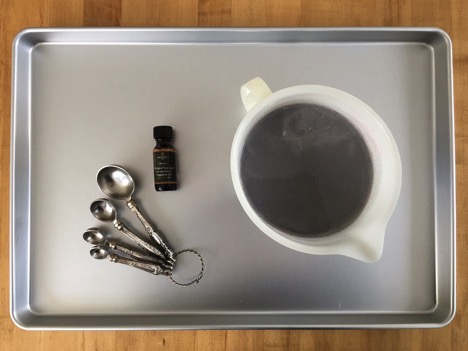 To start your soap, place the cubed base and the color block in a microwave-safe bowl (I used a large spouted measuring cup for easy pouring). Heat in short intervals, stirring in between, until you achieve a smooth, even liquid.
Remove the bowl from the microwave and stir well to evenly distribute the color. The color block is called black luster, but with this amount of soap base it yields a beautiful gray color.
Stir in the fragrance oil. I used 1 tablespoon, but you can adjust this amount as you'd like.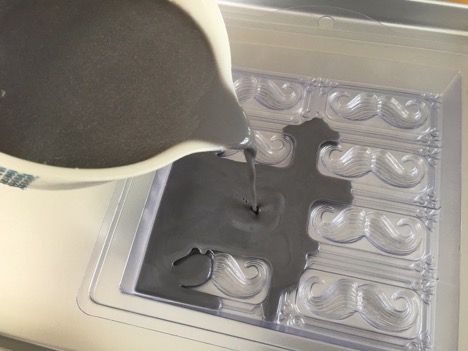 Carefully pour the mixture into the soap mold and allow to cool completely before taking out of the mold. When ready, flip the mold over and apply pressure to the borders of each soap bar to release the block.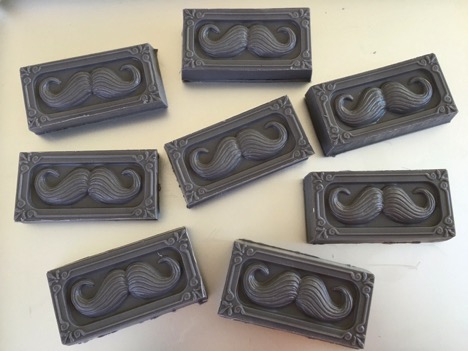 Using a straight soap cutter, slice along the border of each soap to create individual bars. Clean up the edges with a butter knife or spoon if needed.
Here's a close-up because I love the detail of this soap mold! So cute!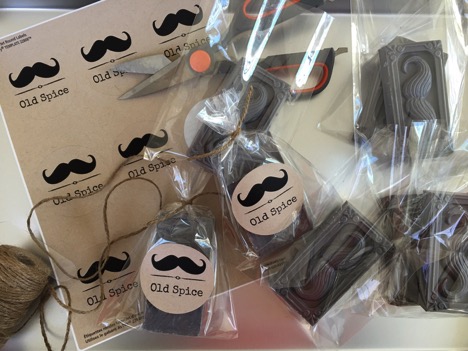 Package each bar in a clear cello bag and finish with a printed label to complete these easy, adorable soaps!
Who wouldn't love these?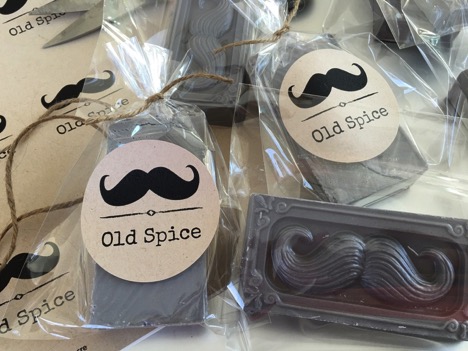 Continue making soaps with more fun soap molds and soap making supplies.