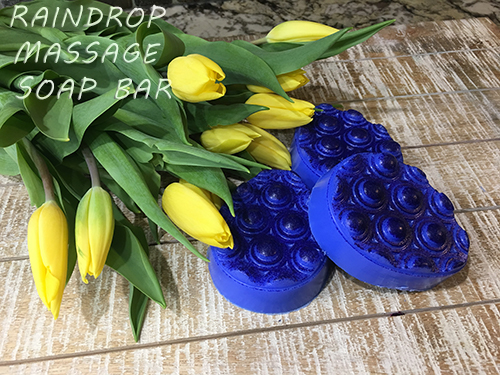 Raindrop Massaging Soap Bar Recipe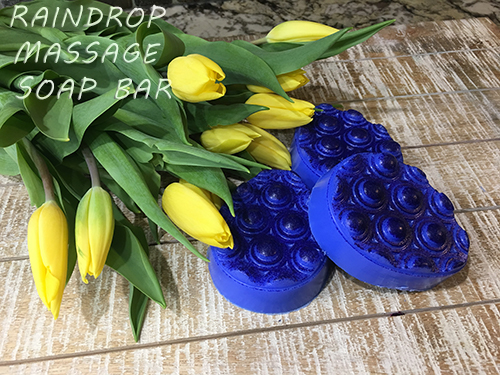 It's true! April showers DO bring May flowers. It's that time of the year again. We're all so busy running around, trying to get everything done, sometimes we put others first and neglect ourselves. How about making something nice and relaxing for yourself or loved one. Soap massaging bars are great when taking showers or bubble baths. I decided to use an Oatmeal Shea Soap Base for the added benefits of exfoliation. The Oatmeal Shea Base is also great for dry or sensitive skin. This Raindrop Massaging Soap Bar Recipe is so simple to make and works wonders. They have little round nodules that may help decrease the look of cellulite and get your circulation moving. Sold! Let's start creating!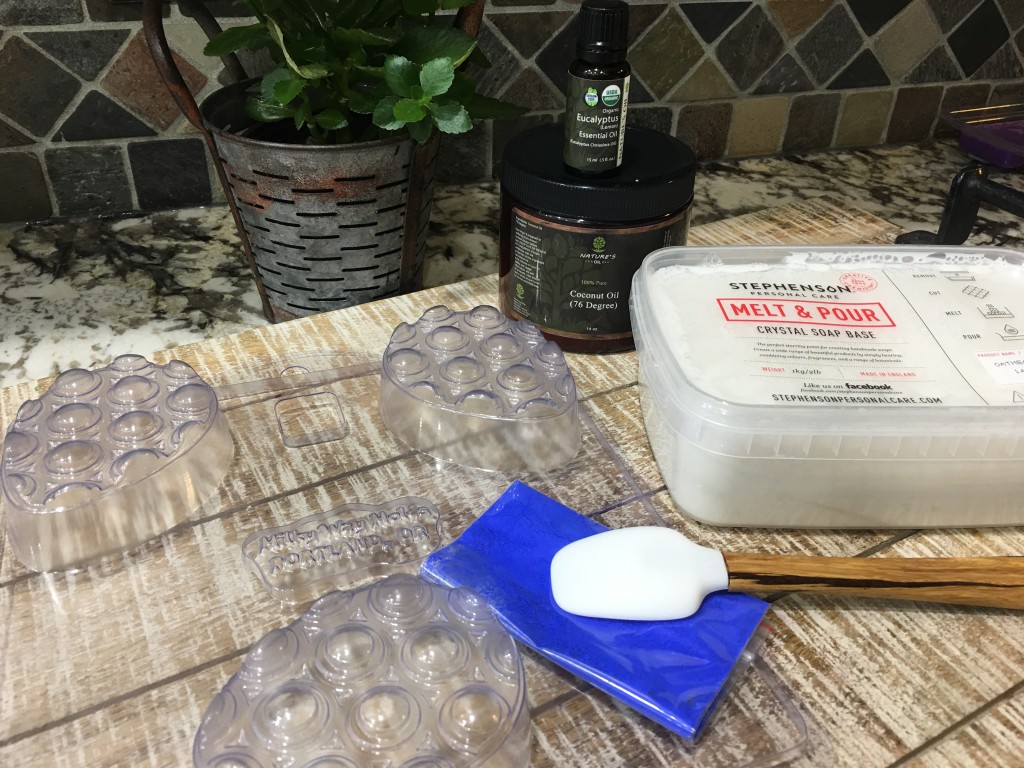 Ingredients:
Coconut Oil (76 Degrees)
2 lbs Oatmeal and Shea Butter Stephenson Melt and Pour Soap Base
Massage Egg Soap Mold (this mold also resembles a raindrop)
Eucalyptus Lemon (Certified Organic) Essential Oil
Matte Cobalt Blue Oxide Pigment Powder
Instructions:
Step 1. In a mixing bowl, partially melt the Oatmeal Shea Soap Base, add 1/2 cup of Coconut Oil. Melt until smooth and stir (I used the microwave in 30 second increments).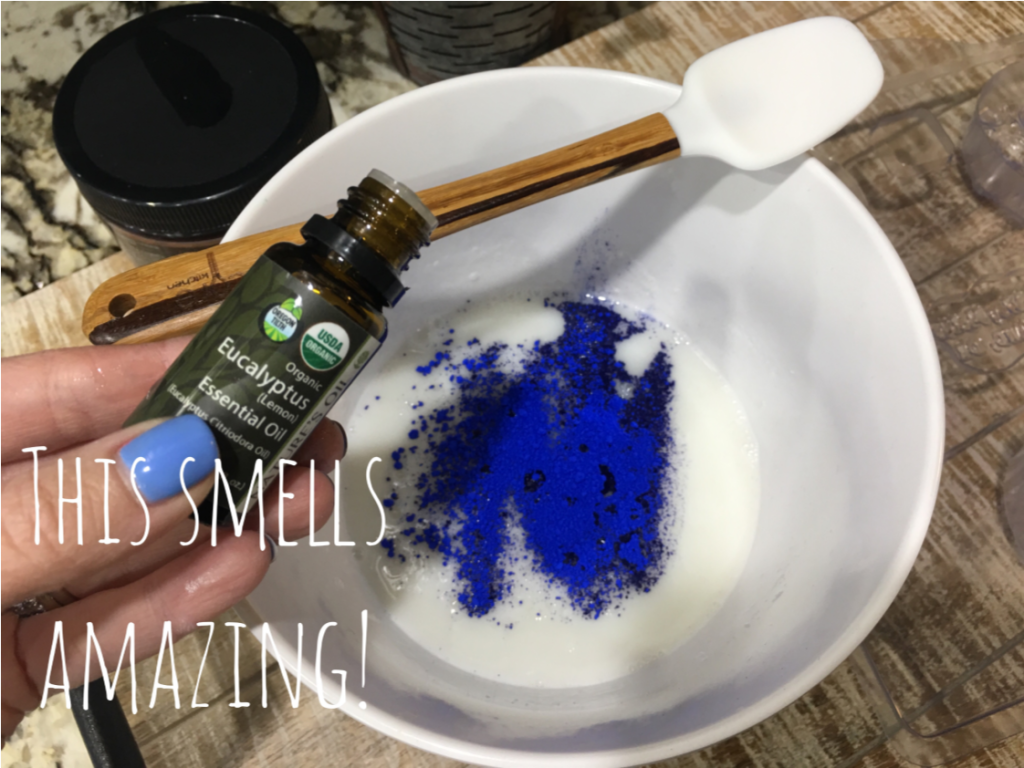 Step 2. Add 2 tsp of the Matte Cobalt Blue Oxide Pigment Powder and 10-15 drops of the Eucalyptus Lemon Essential Oil. It will definitely smell strong! Feel free to add more or less to your desire. Stir until you achieve that gorgeous blue color and the powder is completely dissolved.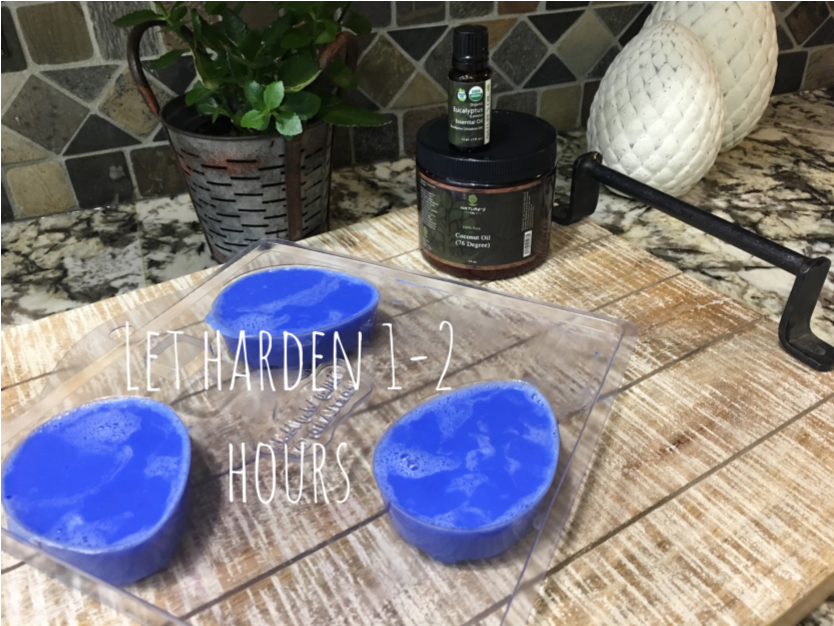 Step 3. Slowly pour into molds. If you are using 1 mold, you'll just need to reheat and stir the mixture when you're ready to begin again. It's best to let the soap bars harden for 1-2 hours. When ready, pop out and enjoy your new soap bar. You might just keep them all for yourself!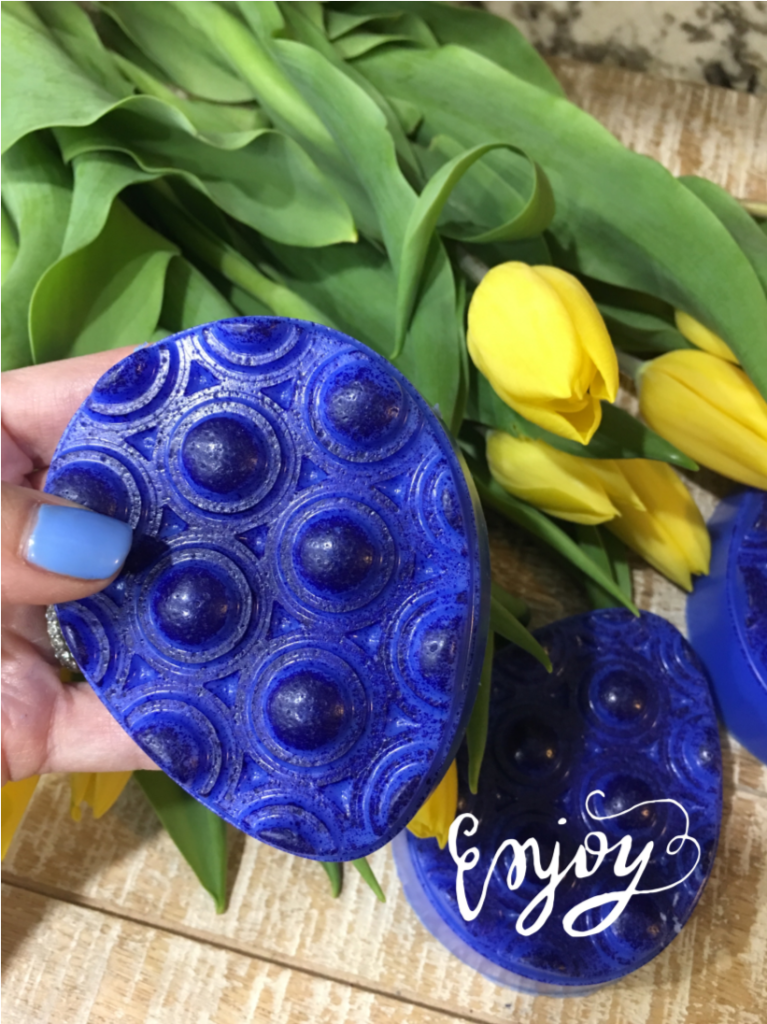 Let us know how you like the recipe!!
Raindrop Massaging Soap Bar Recipe