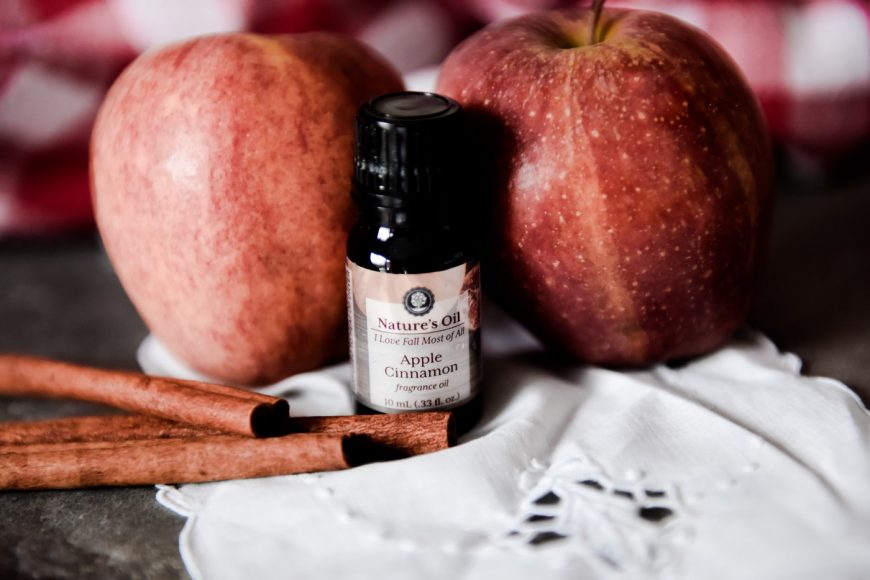 The fall season brings about so many amazing fragrances to take in. One of our favorite scents during this time of year is Apple. We love fall festivals full of fresh-baked apple goodies and trips to the orchard to pick baskets full of delicious honey crisps (my favorite!). This time of year we're also notorious for burning candles that will fill our home with the sweet smell of orchard apples, apple pies, baked apples, apple cider, apple butter…basically apple anything. Finally, we have the perfect fall soap for you… Orchard Fresh Exfoliating Apple Soap! It's a quick, easy way to make a homemade soap that will fill the shower with fresh, sweet scents of apples and leave your skin soft and squeaky clean. Speckled with poppy seeds, it also gently exfoliates as it glides across the skin.
Orchard Fresh Exfoliating Apple Soap
Ingredients

:
How To:
In a microwave-safe bowl (as I've said before, I love Pyrex for stuff like this- you can toss it in the freezer when you're done and the remaining bits will chip right off when frozen leaving you with a clean bowl!), melt the shea butter soap base and pigmented soap color in the microwave using 30-second intervals until completely melted. Make sure you stir in between!
After you melt the soap base, go ahead and remove it from the microwave.
Stir in the poppy seeds and essential oil.
After your ingredients are well blended together, pour your soap into your mold and let the soap sit for 24 hours to harden before use.
*If green apples are your favorite, substitute the red soap color for green! It's so easy to make this completely customized!
If you try this recipe out, let us know! Check out our blog for more DIY recipes.