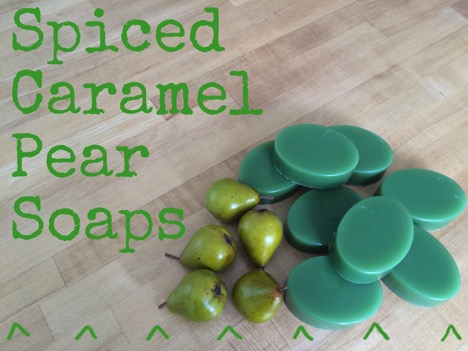 Perfect little pear soaps- just in time for fall!
These simple soaps will make a great addition to any bathroom as you transition from summer to fall. With honey and olive oil bases, they pack a punch giving your skin all of the wonderful benefits of each soap- all in one!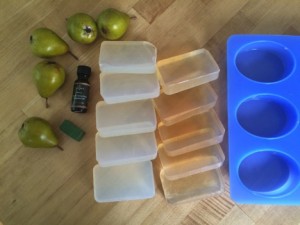 Ingredients:
Begin by cutting the soap base into evenly sized cubes. This will make melting easier and keep the process even as the blocks meltdown. Transfer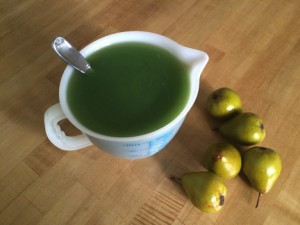 the cubed soap base and a small chunk of the color block into a microwave-safe bowl or measuring cup and place in the microwave. Melt the soap using short intervals and stirring in between until the mixture is a smooth liquid.
Stir the liquid well once it's melted to distribute the color evenly throughout the mixture.
Add 1 teaspoon of fragrance oil to the mixture and stir to blend.
Carefully pour the scented soap mixture into the molds, making sure to pour each soap evenly so that the finished soaps are equally sized. It's okay if you get a little messy (like I did); clean up with this soap mold is super easy! The cooled excess just peels off!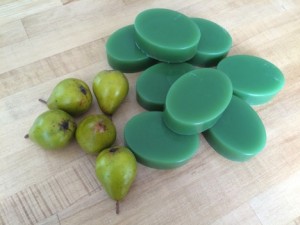 Allow the soaps to cool and harden completely (at least a few hours). Flip the soap mold over and apply firm, even pressure around the border of each soap and directly in the center. The soaps should pop out of the mold easily.
Enjoy! These make great additions to your bathrooms as well as great gifts!