What are you feeling right now? A floral-top, lovely-smelling candle to start off the Spring? Or a gorgeous, Rose & Peony soap with flowers on top? Either way, Spring flower recipes are in abundance here at Bulk and we want you to try them along with us!
Rose & Peony Spring Soap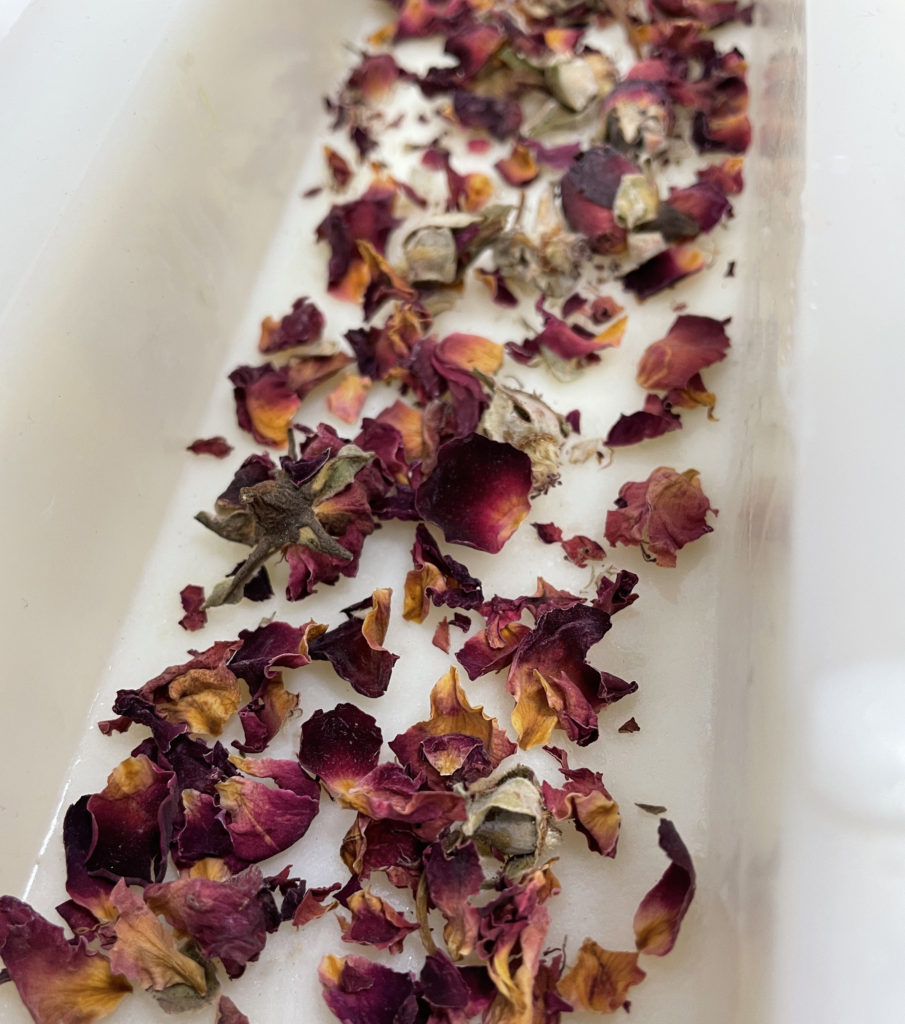 Method
Cut 1 block of soap into manageable chunks.
Add to microwave safe measuring cup or bowl and microwave in 30 second bursts to avoid scorching. (Ours melted in about 2 minutes and 30 seconds)
Stir and ensure there are no chunks of soap left. Microwave until fully smooth. 
Add shea butter and castor oil. Stir until again smooth. 
Add 15-20 drops of fragrance oil. Stir again. 
Pour mixture into silicone mold (spray first with rubbing alcohol to get an even spread).
Repeat Steps 1-6 and add second melted and enriched block of soap to silicone mold on top of first mixture. 
While mixture is still warm and wet, add Rose Petals & Buds to top as desired. 
Allow to set overnight or for at least two hours. 
Remove from mold and cut.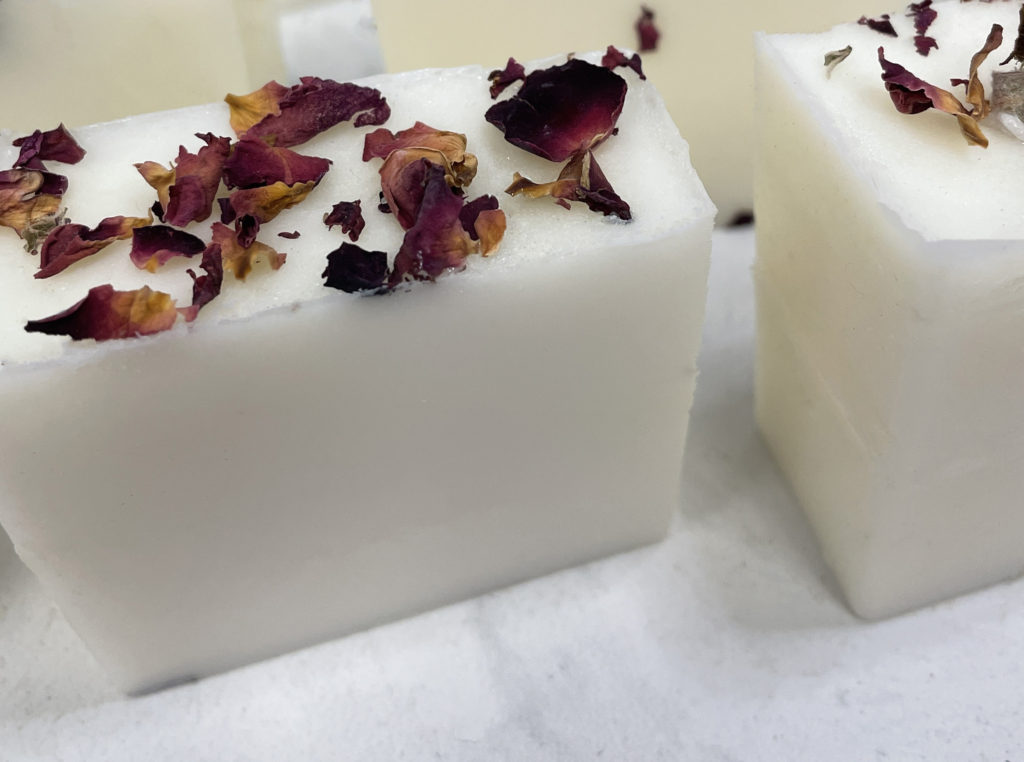 Let us know if you try out this recipe or any others from our blog!
Looking for the best soap making supplies? Check out our website for melt and pour bases, molds, fragrance oils, butters, waxes, and more!
Bulk Apothecary is the best supplier of all things soap making!
Bulk Apothecary makes no claims of "expert status" and the company will not be liable for any losses, injuries, or damages from the use of the information found on this website.
As with all products, users should test a small amount prior to normal extended use. If pregnant or suffering from illness, consult a doctor before use.