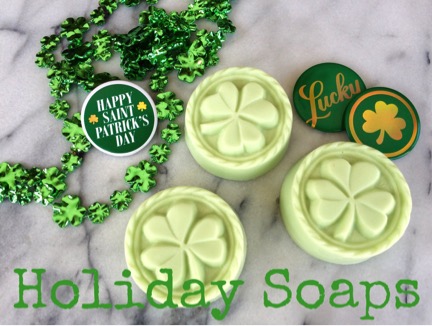 Tomorrow is St Patrick's Day, Bulkers!
Have you checked out the soap molds section on Bulk Apothecary lately? There are a bunch of fun, festive molds that make the cutest holiday soaps!
Using a simple melt & pour base, I added a little color and fragrance and used a shamrock mold for a fun holiday project that can be completed in no time.
Get into the Irish spirit and make a few to share with your family and friends!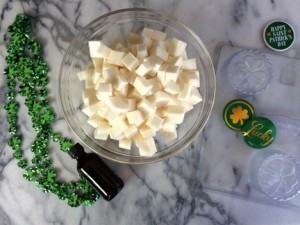 You'll need:
How to: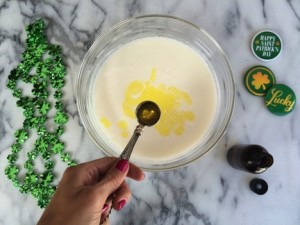 After melting down the cubed soap base in a heat-safe bowl (in the microwave using short time intervals and stirring in between), stir in the fragrance oil starting with 1 teaspoon and adding an additional teaspoon if you want a stronger scent.
Next, stir in the soap color. If you're using a mica powder, be sure to dissolve it in a liquid or carrier oil prior to adding it to the soap. If you're using a solid color block, melt it along with the soap and stir to blend after removing the bowl from the heat source. Liquid colors can be added directly to the melted base and stirred to blend.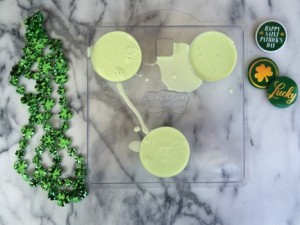 Carefully pour the soap mixture into the prepared molds. I used three different molds (each having 3 spaces) to make a variety of shapes.
Allow the soaps to cool and harden completely prior to unmolding.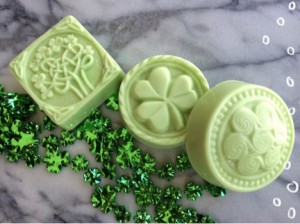 May the luck of the Irish be with you!