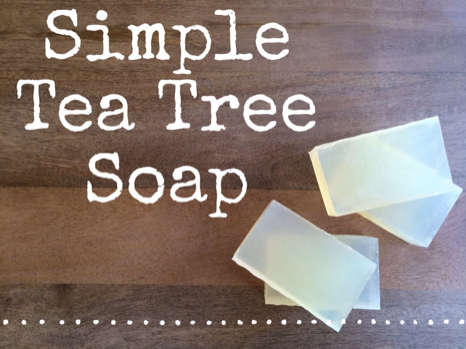 We've written before about how amazing tea tree oil is. For skin alone, the list of benefits is extensive. From calming skin irritations, to reducing dandruff and hair loss, to protecting against minor infections- if you?re not on board with teat tree oil yet, hop on!
I love using tea tree oil in soaps for keeping skin clean and clear. It does a great job of fighting acne and leaves you feeling squeaky clean post-shower. This recipes also mixes in a little vitamin E to nourish as it lathers.
It's easy and wonderful.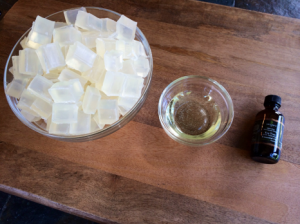 Ingredients:
3 lbs. Clear Glycerin MP Soap Base (cubed)
2 TBS. Vitamin E
3 TBS. Tea Tree Oil
That's it!
Pour the vitamin e oil over the cubed soap base (you'll stir in the tea tree oil later).
Now it's time to melt your base. You can do this on the stovetop using a double boiler (or similar setup), or like me, you can pop the cubed soap base and vitamin e oil into a microwave-safe bowl and stick it in the microwave (I like the easier option). Pulse on 1 minute intervals and stir in between until completely melted.
Once your base is ready, stir in the tea tree oil. You can adjust this amount if you'd like to, more or less, but the tea tree oil tends to have a strong scent so in three pounds of soap base, 2 tablespoons goes a long way!
Stir, stir, stir, then carefully pour into a mold. I used a silicone rectangular mold for my soaps.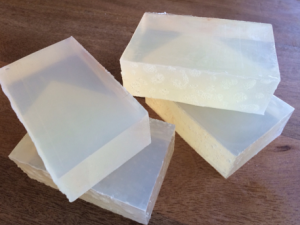 Once completely cooled and hardened, unmold you soap and slice into evenly sized pieces (if needed).
Package each piece individually and enjoy!