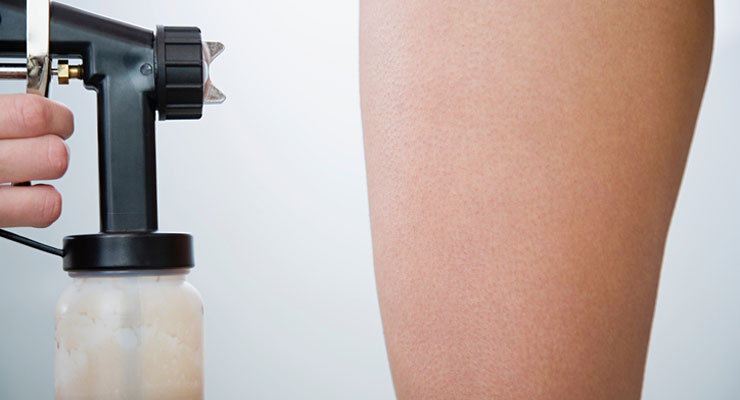 A lot of us don't have the time to lay outside or head to the tanning beds. Spray tanning has become very popular over the last few years. Before you go out and get that beautiful glow you deserve, you should follow these easy steps to ensure that tan lasts as long as possible. Below is a sugar scrub recipe you should apply 1-2 days before getting your spray tan. The one key to a long-lasting tan is exfoliation. Simply apply scrub to the entire body rubbing gently in a circular motion. Rinse the body with cool water and pat your skin dry. Do not apply lotion or moisturizer the day you plan on spray tanning (the lotion/moisturizer may counteract with the tanning product).
Remember to choose a local salon that specializes in spray tanning. A professional tanning consultant can customize the color you desire. Remember do not bathe or shower for at least 5 hours after your spray tan. Your tan can last up to 7-10 days if you follow these simple steps.
How to Make Sun Kissed Sugar Scrub:
1 cup white sugar
1/2 cup brown sugar
3 tablespoons of

sweet almond oil

1/4 teaspoon of

Mandarin essential oil

Mix together the ingredients above and apply the entire mixture to the body (FYI: Use caution when using, your shower may become slippery)
Enjoy your glowing skin! Don't forget about other ways you can treat yourself well with a good DIY. With our products, you can make your own shampoo and more!