Are you interested in making candles but have no idea how to get started? We've got you covered! 
It's so hard to find a list of the things a beginner will need on their path to making candles as a hobby or for a business. We're going to help you by putting it all together in one place, in one easy list, just for you! Beginner candle making starts here! 
With links to the products and everything! Don't say we didn't do anything for you. 
The first thing that you're going to need can't really go on the list but it's important all the same and that's patience!
Things might not work for you the first time around. We test new recipes every day here at Bulk Apothecary and like half of them fail. So be patient, trust the process, and try to have fun with it. 
Okay, now that we've covered that, let's move on to actual items!
   1. Candle Wax: 
                 You can't bake a cake without flour, you can't make a candle without wax. We have several different types of wax to choose from. You'll find your preference and pick favorites; everyone does. For beginners, the easiest to work with is probably beeswax. You can easily heat it in the microwave in a heat-safe container and then add what you need to it as it cools. 
               As you get more experienced you can try making candles in different ways and see which you like best. We have many different options to choose from once you're ready. 
               You can find different types of wax here.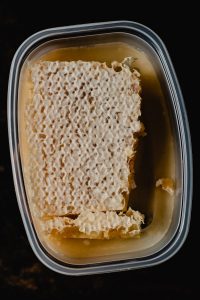 2. Wicks:
               For a candle to burn, it has to do so through a wick. Our wicks come pre-waxed for an easier, controlled burn, and in different sizes and types for a bit of variety. 
              Want your wicks to crackle while your candle burns? Choose the wood wick and enjoy the calming sound of fire crackling. 
              Want your candles to burn slow and bright? Pick our normal wicks and choose a size that correlates with the size of your candle jar. 
              Choose one here on our website!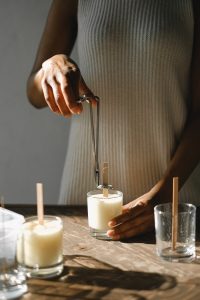 3. Wick tape:
              Bet you didn't think of this one, did you? A lot of people don't, especially people on their beginner candle making journey. But how else are you going to get the wick to stay down in the wax and not float?
Simply adhere one of these little wick stickers to the bottom of the jar/container/vessel and attach a wick of your choice to on top and you're good to go! Now you can pour in the wax without losing your wick.
             Don't know where to get one? We've got you covered! Grab yours here.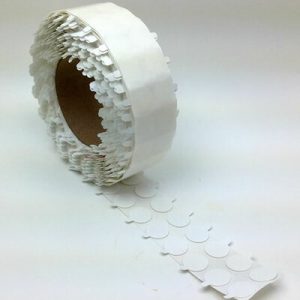 4. Container:
            Well, you've got to put the wax in something! Most places sell jars and lids separately and we're one of those places. To make it easier for you, buy a jar like this that comes with a lid attached so that you don't have to figure out which lid we sell that fits the jar you're buying.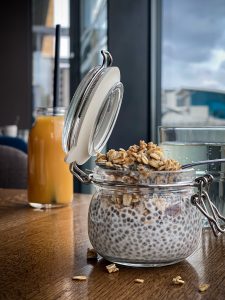 5. Scents:
           Finally!! The best part of making your own candles is getting to pick which scents you're going to use. 
          We recommend mixing and matching scents that you think will smell delicious and making the candle your own. 
           You can look through all of our fragrance oils here, starting with our Bestsellers and Featured Scents. There are SO many ways to combine them and find new, amazing candle scents. 
           Our favorite we tried is mixing the warm Amber with Brown Sugar & Fig. It smells SO good! 
Let us know if you try your hand at being a chandler (Not like a Chandler Bing! A chandler is a candle-maker) or if you have a new favorite fragrance. Beginner candle making is within your grasp!
---
Let us know if you try out this recipe or any others from our blog!
Looking for the best candle making supplies? Check out our website for candle wax, molds, wicks, fragrance oils, jars, and more!
Bulk Apothecary is the best supplier of all things candle making!
Bulk Apothecary makes no claims of "expert status" and the company will not be liable for any losses, injuries, or damages from the use of the information found on this website.
As with all products, users should test a small amount prior to normal extended use. If pregnant or suffering from illness, consult a doctor before use.