We LOVE decorating for autumn using dried botanicals! In case you do, too, here's a compilation of our favorites! It's so much easier when everything you need is in one place, right?
Happy decorating!
These are a tried and true fall classic. What's more fall than squirrels collecting acorns to prepare for hibernation? These would look great as an addition to your Thanksgiving spread!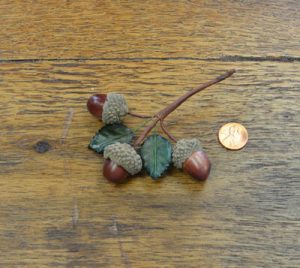 These are one of our all-time favorites for fall because, just look at them! They look like little nut pods and make everything feel festive and seasonal. We like to add them to our potpourri look for a little texture, but they could go anywhere!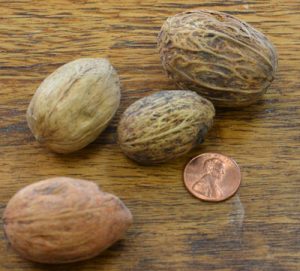 These are such a cool addition to a potpourri look or a Thanksgiving table. Who knows what an Arjun is? I don't! But I know they look amazing in a fall spread.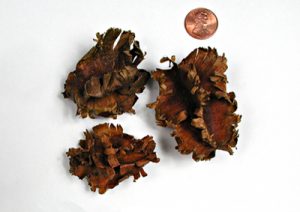 These are probably the coolest product we sell. Period. Use them in your Thanksgiving table runner or just for a fall forest feel around your home this season.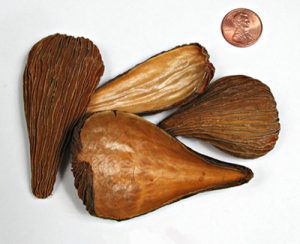 Casurina Pods (red or natural)
Pinecones but add a little bit of… spice. These are uniquely patterned little pods and we love their look. We added some of the natural ones to our own dough bowl fall potpourri look pictured below if you want to see them "in action."
The Ultimate/Classic Fall look is just so. Many. Pinecones. Doesn't stop us from loving how they look, though! We sell a bunch of different types but we recommend using either the Lodgepole or Hemlock style for your fall looks. Otherwise they end up a little Christmassy. You know?
Cotton Petals (Orange)
Okay. These are such a look. We love how much of a difference adding a pop of color can create and this is the best version for your fall tables. Yeah, browns are great but you can't just use ALL brown!
This is the perfect way to add color to your Thanksgiving table or your Autumn decor.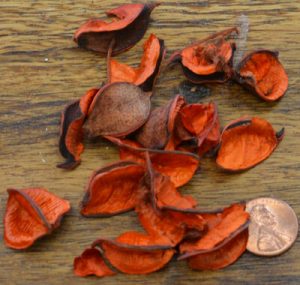 Okay. First Thanksgiving to your Thanksgiving table. What could be better?
We don't think anything says Thanksgiving more than adding these to your table. Except maybe the turkey. Or mashed potatoes. Or… we're getting hungry.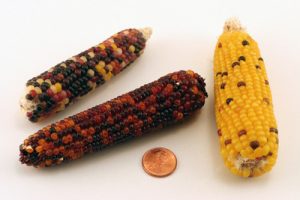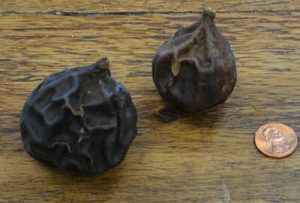 Apparently so many more people than we thought have that fear of open holes like these – trypophobia – so maybe this isn't for everyone. But they look so very cool.
And quintessentially fall. Maybe just try it and then if your second cousin at Thanksgiving is afraid of them you can just hide it behind the stack of gravy-covered plates.
We actually sell a blend of a bunch of our orange and brown botanicals, already put together for you. If you've been reading this list and crying internally at how much work it could be to put together a Thanksgiving look, this is for you!
All you have to do is scent it!
We recommend using one or more of the scents from our "I Love Fall Most of All" Collection to add the softer, spice blend, non-Turkey smell of Thanksgiving to your family gathering.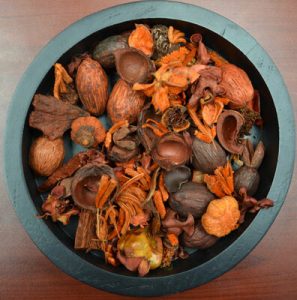 We don't really know how "fall" or "autumnal" pears are. But these pear pods have to count, right? They would look so cool on your table or mantlepiece or floor or wherever. They're just pretty and give us a sense of fall.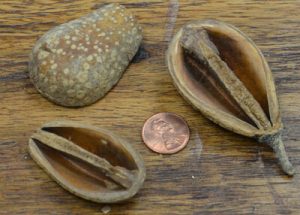 Putka Pods
How cool are these?? They look like tiny, tiny pumpkins!
No longer do you have to look for the littlest, cutest pumpkin to add to your fall decor. These are around the size of a penny and go perfect in everything!
And: we've got different colors, too! The red ones can be autumn or winter so you can reuse them for Christmas!
Sustainability. Recycling. It's got it all.
Sponge Mushroom
We sell two types of these and both of them are equally the coolest mushrooms we've ever seen. Something about fall reminds us of mushrooms, toadstools, and forest magic.
These are perfect to bring those things right into your home and have the most unique Thanksgiving table there's ever been! Take that Aunt Helen!
These are a beautiful addition to any potpourri mix, table, or fall decorations you may have! They look so beautiful and add a little something unique and special.
These are our faves! Let us know what your mix looks like!
Here's the one we created!
Like the dough bowl potpourri look?? Get your dough bowl here!
Send us your look or tag us on social media @bulkapothecary !!
Can't wait to see what you create!