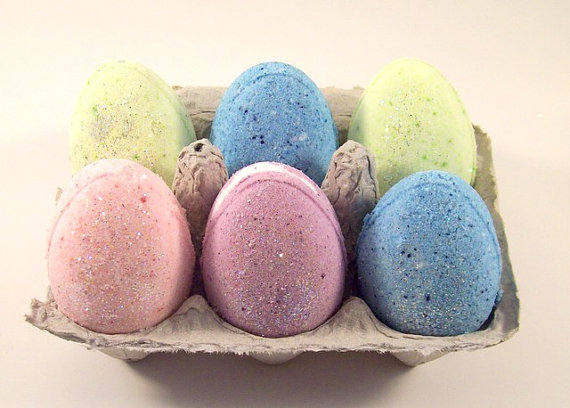 Easter is almost here and you might be looking for alternatives to chocolate to fill those Easter baskets. I'm here today to teach you how to make my Easter Egg Bath Bombs. This recipe is super easy and fun for all ages. I've tried all types of Bath Bomb recipes, and I found this one works best.
Dry Ingredients:
Wet Mixture:
1/2 tsp Borax (FYI: If you're looking for Borax, the company recently changed its packaging, it's located in the laundry aisle of your local store)

2 Tbsp Vegetable Oil

2 tsp 

Wholesale Essential Oil

-(I used Grapefruit Essential Oil)

2 tsp Water

1-4 drops of Food Coloring
Steps: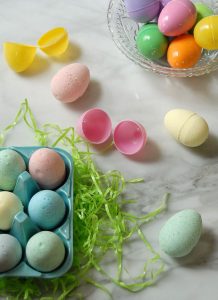 Add Epson salt in a glass mixing bowl, sift remaining dry ingredients, whisk until mixture is well blended. (FYI: Your working area will look messy from the mixture)

In a mixing cup add wet ingredients. Stir. 

Slowly

 add to dry mixture, whisk away. The mixture should feel "sand-like", but NOT too wet.

You can use any type of mold. Plastic Easter eggs work great and are very inexpensive. Firmly press mixture into each side of the egg. Press together and hold for 10-15 seconds (both sides will not close). Gently tap and remove eggshells. Place your finished egg on a wax-covered cookie sheet. Let dry overnight and Enjoy!
Bath Bombs can be used in the shower, too! Simply place on the shower floor and enjoy the wonderful aroma.