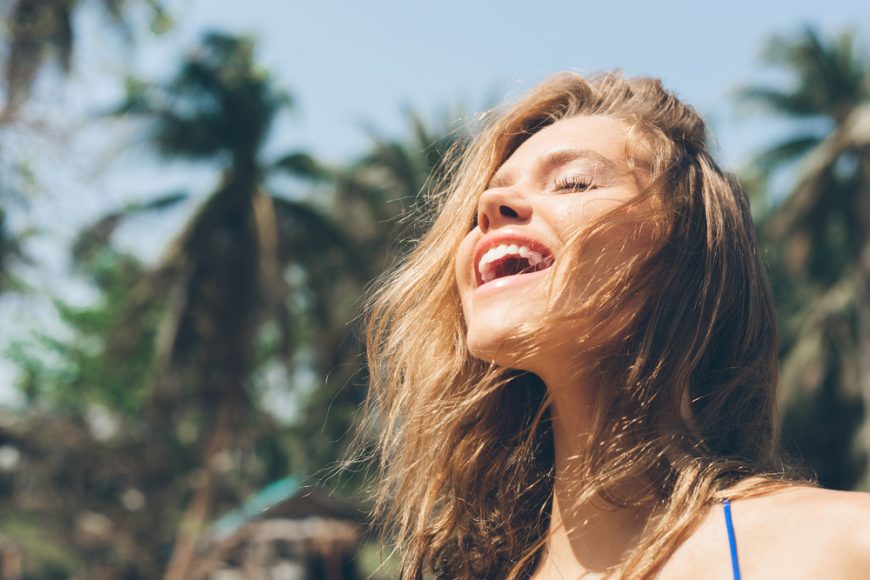 It's summertime. And when its summertime, the days get hotter, the meals we eat tend to be lighter and require less prep time, and our efforts to get ourselves ready for the day often become simplified. Lighter makeup, slip-on sandals, maxi dresses, and no-fuss hair are summer essentials for most girls. Why? Because when it's beautiful outside, who wants to waste the day away in front of the mirror?! I certainly don't (especially when the lounge chair beside the pool is calling my name!).
A great way to simplify your beauty routine and still look summer chic is to wear your hair in beachy waves. Sea Salt spray is well known for creating those effortless textured curls that go hand in hand with a day at the beach. You know the look I'm talking about, that "I spent the day in the sun and the sand and the salty ocean mist made my hair perfectly messy without being messy which is actually really pretty" look. Yea, that one. The Victoria's Secret Summer catalog hair.
Lots of body and texture without all the fuss. Yes, please. I'll have that hair.
Good news? It's super easy to recreate that look and it takes only minutes! With this simple sea salt spray, you can spend less time on your hair, more time in the sun, and look amazing while you enjoy all of your favorite summer activities!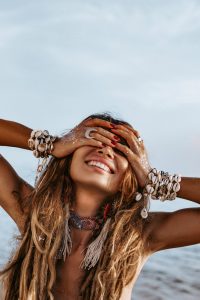 This is one of the simplest natural hair care recipes to make at home. It adds great texture and volume to hair without the icky chemicals.
Ingredients:
1 cup of hot water (not boiling)
2 tablespoons Epsom salts (or more for extra texture)
1/2 tsp Sea Salt
1 teaspoon aloe vera gel
1/2 tsp almond oil or jojoba oil
5-8 drops of essential oils for scent (pick your own, or use what you have on hand!)
Instructions:
Place the hot water in a spray top bottle.
Add the Epsom salts, sea salt, aloe vera, almond or jojoba oil, and essential oil of choice for scent.
Cap the bottle and shake until Epsom salts and sea salt are dissolved.
How to use:
Spray onto damp hair, scrunching with a towel as you dry for loose, beachy waves.
Pack it in your purse, beach or pool bag and sprits and scrunch as needed to maintain loose, beachy waves all day!
You can also spritz on damp hair before bed and loosely braid. In the morning, undo the braid and separate hair with your fingers. Sprits on my wave spray and scrunch (this approach will help the waves last longer).