Healing Properties
Eczema and psoriasis are the two main ailments that Benzoin Essential Oil treats the most effectively. They are both conditions that affect different areas of the body. There are two great ways that you can add this oil to products to help. The first is to mix some clay with the benzoin and then add enough water until it becomes a paste. Apply this paste and let it sit for at least 20 minutes. If you are looking to treat a scalp, try mixing in some drops with a mild shampoo. Other things this oil is used for are sealing wounds from infection, reducing inflammation, decreasing gas, indigestion, and lung congestion. It can also help to promote circulation and is both an antioxidant and deodorant.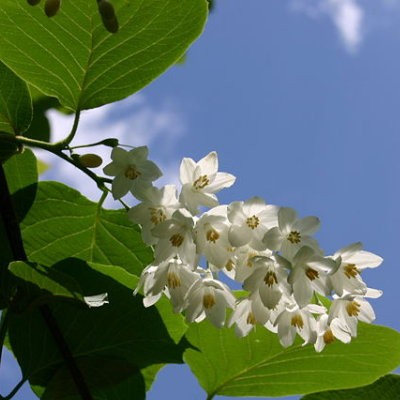 History
While this oil may be referred to as Benzoin, it has been around for many years and known as many different names. The ancient Greeks called this oil Silphion and the ancient Romans called is Laserpitium. Both civilizations considered this a highly valuable item because of its powerful fixative properties. These two groups of people were not the only ones who valued it before now, though.
Melech Elmazda, the Sultan of Egypt, sent this oil as gifts to both the Doge of Venice in 1461 and the Queen of Cyprus in 1476. During the sixteenth century, the English recorded Benzoin for the first time as Benjoin. In many old recipes, it may be referred to as gum benjamin, gum benzoin, benjamin, benzoin, oil of ben, and even storaz.
The French used this frequently to help treat illnesses such as the cold and flu, with tablets they had made. Nostradamus referred to this as an antispasmodic and tonic for both infections and eruptions on the skin. The British used it in their medicines as an inhalant for treating ulcers and wounds.
Recent News
It has been found that this oil is a great preservative. Just adding a little bit of benzoin essential oil to products that are vegetable oil-based can help prolong their shelf life. This is because it will help to delay the oxidation which will then, in turn, prevent spoilage.
Frequently Asked Questions
What if I just have dry skin and not eczema?
Benzoin is great for helping to fight redness, irritation, and itching skin. When used in a cream, this can help to heal and protect chapped skin, while also improving elasticity. Even if you do not have an extreme condition like eczema or psoriasis, this oil can help to improve your overall skin health.
Can this oil be used in ways that are not to treat health conditions?
Yes. Beauty products include this because it can help to get rid of brown marks on the face and as a skin toner. It can also be used as a perfume by burning incense, linen freshener, or just as an air deodorizer.
The liquid is thick and hard to pour – what can I do?
Some forms of this oil are going to include ethyl glycol which helps to make it run better, but others are not and are thicker. To help it flow better, you can add a little bit of alcohol like vodka, dissolve it in warm vegetable oil, or just deal with it being thick.
---
Let us know if you make this recipe or any others from our blog!
Looking for the best essential oils? Check out our website for the best essential oils and organic essential oils for crafting, soap making, candle making, and more! 
Bulk Apothecary makes no claims of "expert status" and the company will not be liable for any losses, injuries, or damages from the use of the information found on this website.
As with all products, users should test a small amount prior to normal extended use. If pregnant or suffering from illness, consult a doctor before use.