Finding the best oil for your skin-
Facial skin is so delicate and oftentimes, finicky. While one person can use just about anything while washing their face, another person can have extremely sensitive skin that will flare up with the touch of almost anything! If you're trying your hand at making a face-specific soap, you need to know what ingredients are best for your skin type. You don't want to take the time to hand-craft a beautiful bar of soap only to have your face explode into an irritated mess with the first use!
Using a basic recipe as the base, choose oils that will compliment your skin type and help to solve any problems you may be dealing with. The following chart is a helpful way to narrow down the oil options and make a great selection for your next soap endeavor.
We hope this helps!
Selecting Your Oils:
Normal or combination skin:  Sweet Almond Oil is the best.
Mature skin: Wheat Germ Oil work great.
Sensitive skin: Peach Kernel Oil is gentle and doesn't cause irritation.
Dry skin: Apricot Kernel Oil works well for moisturizing.
Greasy or irritated skin: Jojoba Oil can help to matte oil and soothe irritation.
Oily or blemished skin: Sunflower Oil works well at diminishing both issues.
Wrinkles:  Evening Primrose does a great job at hiding flaws!
Using one of the oils listed above, follow a simple base recipe like the one below for the perfect skin soap suited just for you!
Ingredients:
Instructions: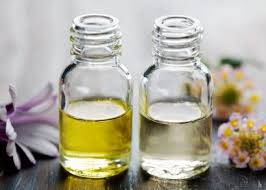 Place all ingredients in a double boiler and melt over medium-low heat, stirring constantly.
Pour into prepared mold, spritz surface with rubbing alcohol to eliminate bubbles, allow to cool and harden.
Once the soap has completely set, unmold, and use with warm water.
Store extra bars in an airtight container.
Cheers to beautiful skin!
Let us know if you try out this recipe or any others from our blog!
Looking for the best soap making supplies? Check out our website for melt and pour bases, molds, fragrance oils, butters, waxes, and more!
Bulk Apothecary is the best supplier of all things soap making!
Bulk Apothecary makes no claims of "expert status" and the company will not be liable for any losses, injuries, or damages from the use of the information found on this website.
As with all products, users should test a small amount prior to normal extended use. If pregnant or suffering from illness, consult a doctor before use.