Ready To Label Products
If you've been on our website before, you've probably noticed our "Private Label Ready" tab or our "Ready to Label" section. And we get a LOT of questions about these on social media. 
Why do we sell items that are pre-made?
The answer is that we sell these items for customers like you who might have needs like party favors, presents, wedding favors, baby shower gifts, etc. 
While we do have some customers who sell these label-ready items in their stores or on their online shops, these products are mostly for our non-business owner clients and customers. 
One big problem with giving out party favors is that they're usually cheap little gimicky things that people want to throw away. So instead, we want to help you out with some ideas for how to give people things they'll actually use and think of the event they were at or your business. 
We've made a post for people like you who might get use out of these products in a major, helpful, and exciting way! 
Uses for Our Ready to Label Products:
Baby Shower Favors
Bridal Shower Favors
Stocking Stuffers
Promotional Material for your business or event
Gifts
Bath Bombs
 Bath bombs are huge right now. 
And not just for millenials who always seem to be aware of the current trends. 
Kids love them, moms love them, teenagers, boys, girls, it goes on and on. They're the perfect crowd pleaser and honestly can be themed into anything! 
In particular, they're great for ladies nights where you can give out self-care items, gifts, themed favors if you have an event and want to label some differently than others (i.e. have people at a baby shower pick one based on whether they think the baby is a girl or a boy). 
You can't really go wrong and people go crazy for these! 
Pick a set of them on our site at wholesale prices or choose the best scents to turn into favors.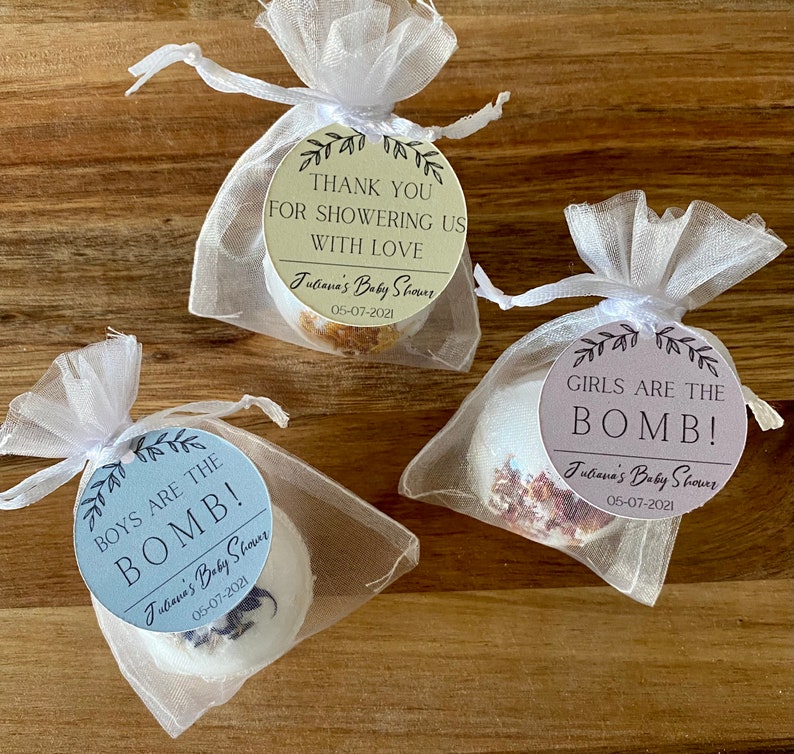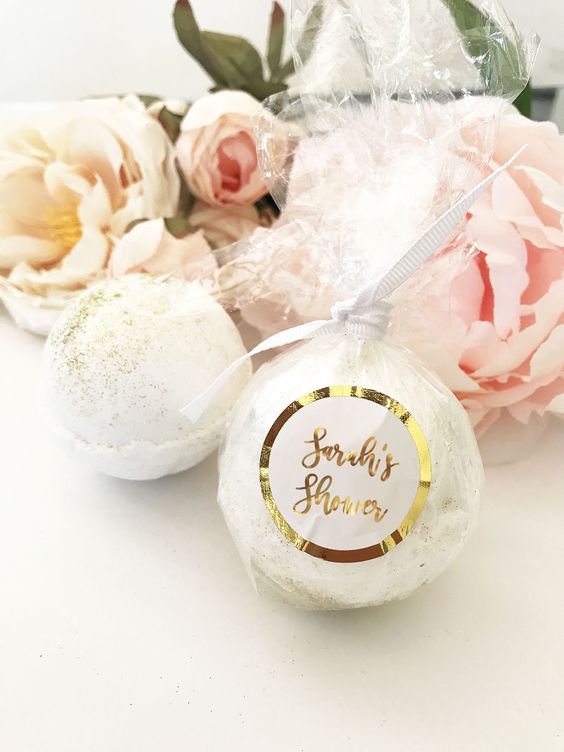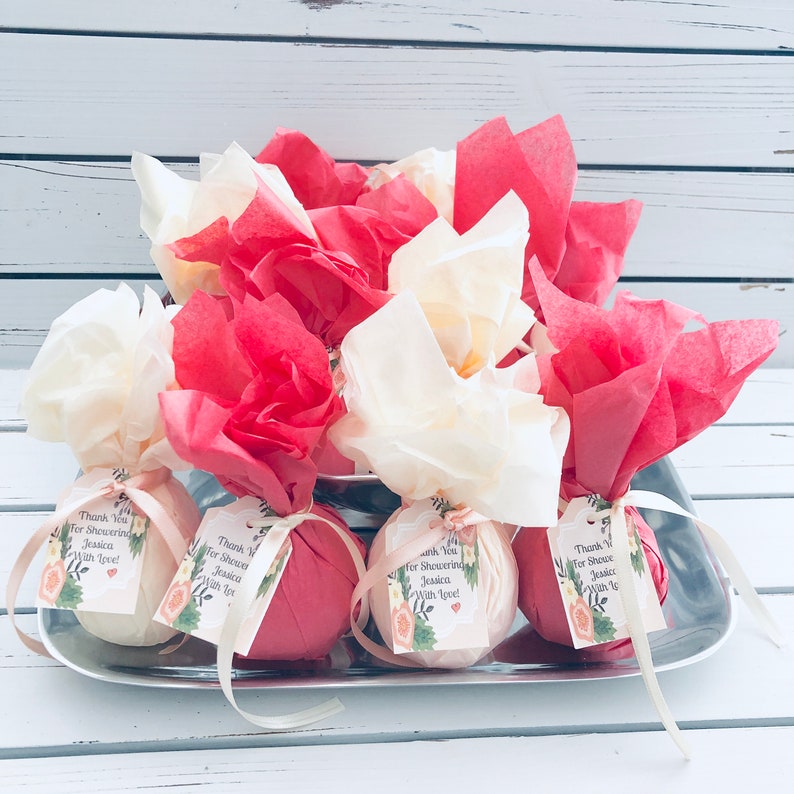 Cold Process Soap Loaves and Bars
If you're not a soap maker and have some parties, events, gifts, etc coming up that you don't have ANY ideas for, give these a shot! 
These are some premade cold process soap loaves that you can cut into bars and label separately yourself. We love these for wedding favors with cute labels, baby shower favors with the name of the baby or the date of the event, just a thank you, etc. 
We enjoy how many different things can be done with our soaps and hope you can find new ways to invoke your creativity to make your events/parties the talk of the town. Or at least of your friend group. 
Ours don't come with labels so it's the perfect opportunity to make them your own!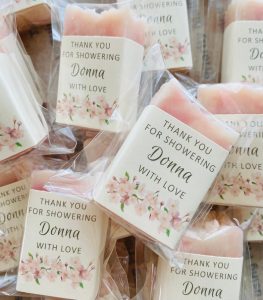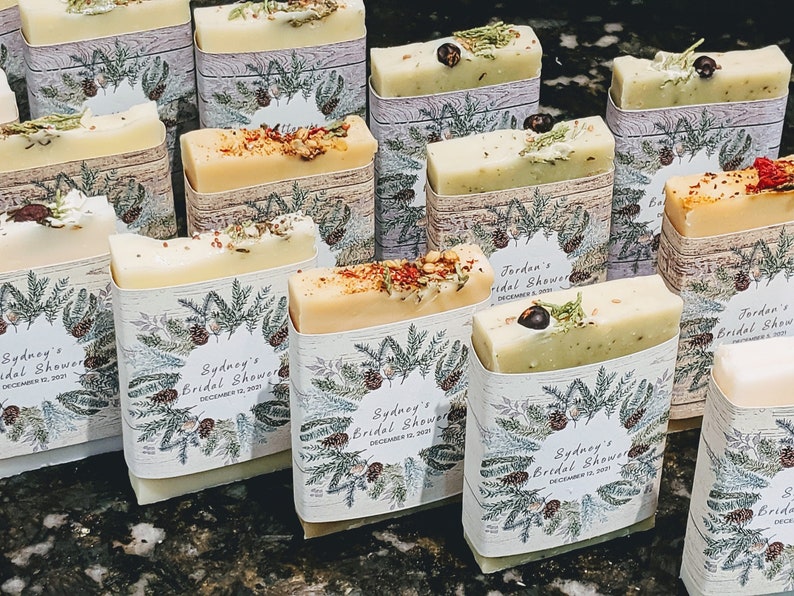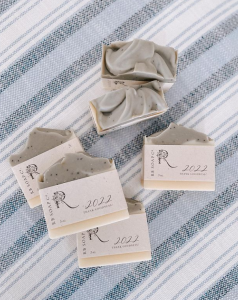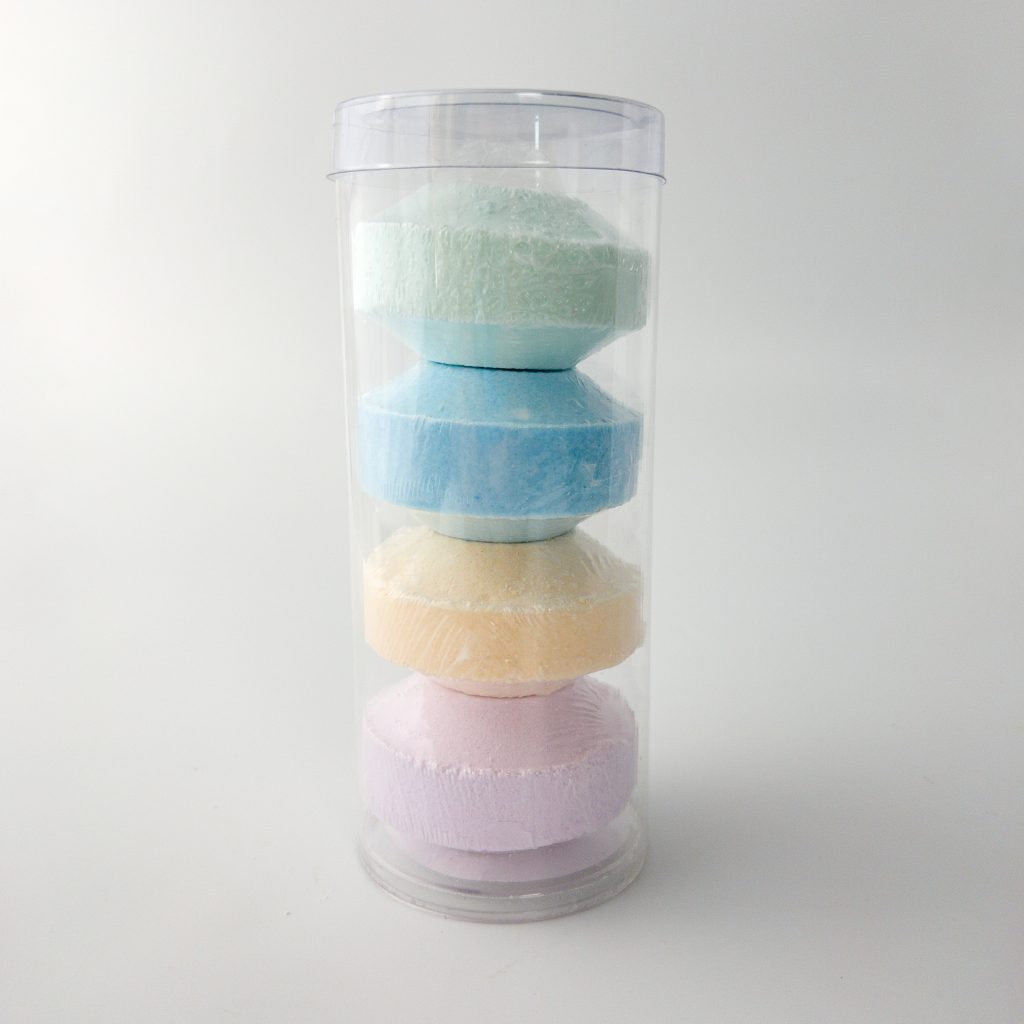 Shower Steamers
One of the hardest things to do when you're hosting a party is come up with party favors for your guests to take home. 
We think that these shower steamer packs are perfect for that function. They come with 4, all individually wrapped, and in 4 different scents (Serenity/Lavender, Balance/Peppermint, Confidence/Lemongrass, and Breathe Easy/Eucalyptus). 
You can pull them out and give them separately with your own, cute label for your party. You can give all 4 in the little tube with its own label, too, as a gift for a baby/bridal shower game. There are so many possibilities but we know one thing: they smell amazing. 
The pastel hues of these steamers make them even more perfect for baby showers, too!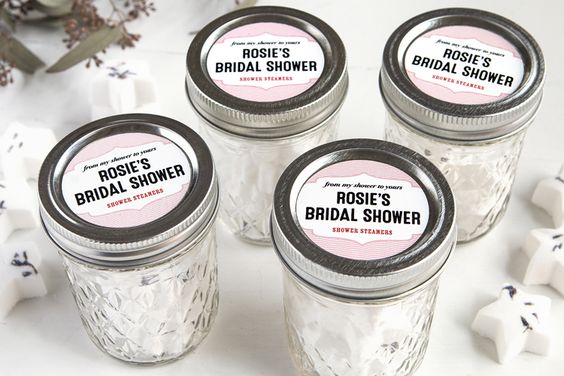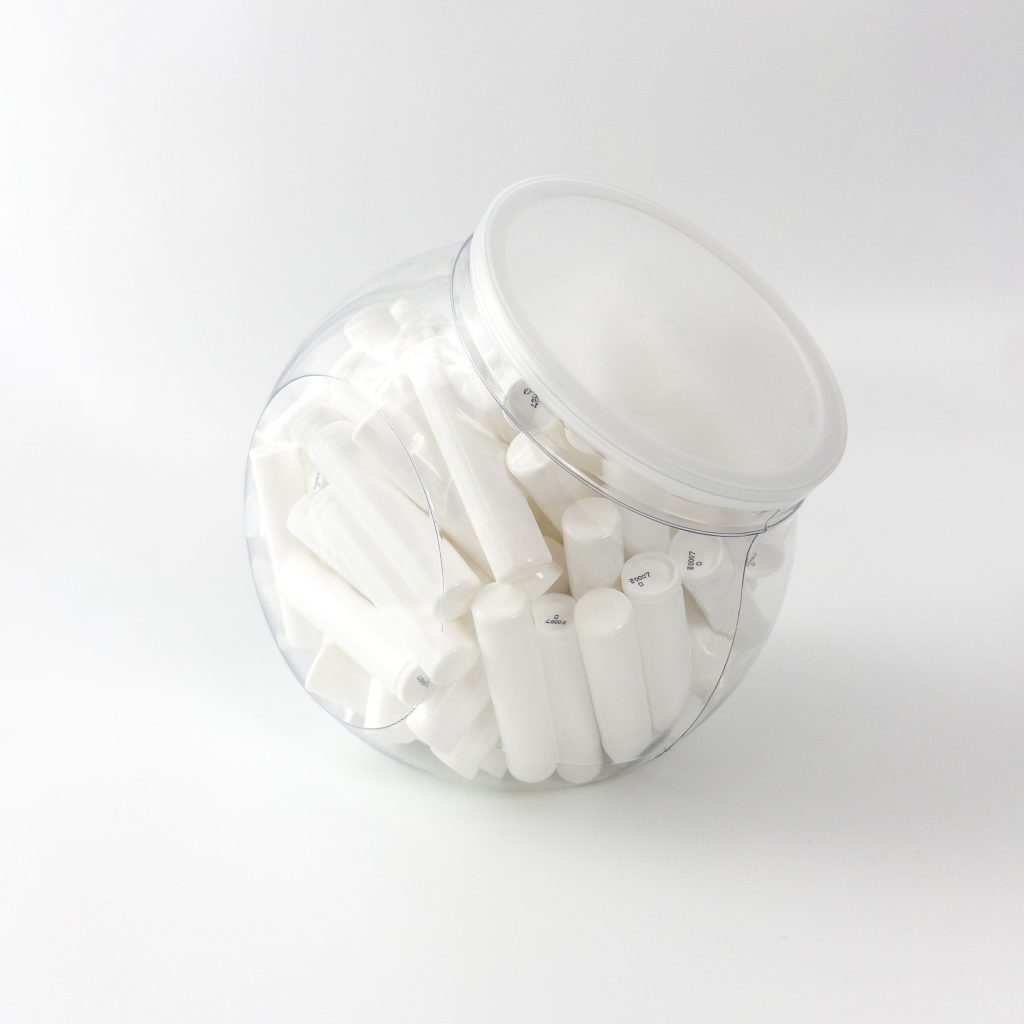 Lip Balm 
One of our favorite, lesser-known products that we carry are our ready to label lip balms! 
A lot of people have no idea that we have a sister site, Lip Balm Now, that can create packaged lip balms in great flavors, and they have their own graphics department that can help you create a custom label.
We recommend these for events and offices to keep your logo around. People are going to throw away a business card but they're WAY less likely to throw away a lip balm. 
And every time that the customer uses the lip balm, they think of you and your business! Our clients have seen great success with these as an advertising tool and can only recommend our lip balms to others. 
You can also buy a bunch and use them as stocking stuffers or gifts, too! We recommend the peppermint one for the holidays.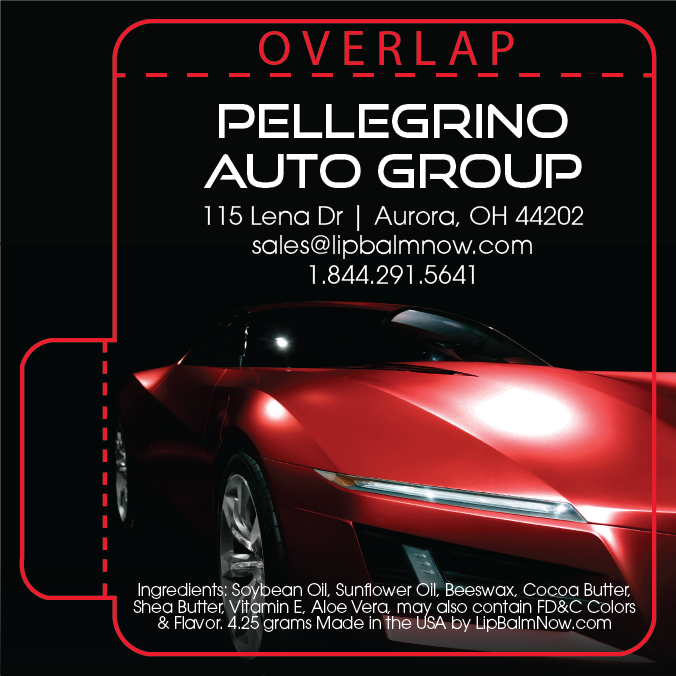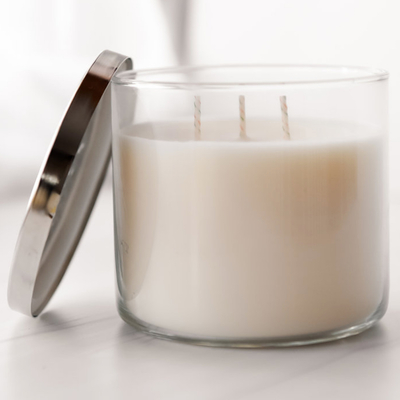 Scented 3-Wick Candles
The coolest event gift I could imagine receiving in a goodie bag is a candle. Seriously. Obsessed. 
Our website has like 30 different scents to pick from and buy for a great, wholesale, low price so that you can get one for everyone without breaking the bank. 
Make your own label or design one with us for these beautiful, well-scented, and elegant candles. 
You could also make them your own with ribbons, twine, gift tags, personalized little name tags, whatever you'd like! 
Our favorite scents right now are the Anjou & Allspice (a lovely, spiced pear scent) and the Cozy Cabin (a warm, spiced scent)!