Anyone who's started a craft project knows there's a learning curve. We are here to help with the oops and dohhhs in your soap making journey. You'll get all the information on some common mistakes and ways to salvage a great product.
What is Trace?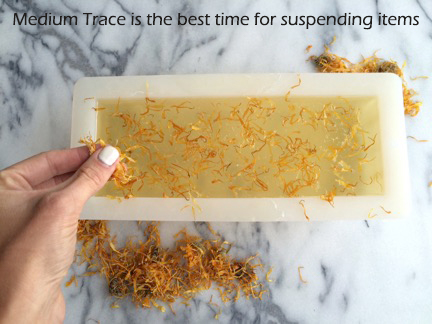 Before we talk about how to fix these common issues we first need to know some common soap making language. Trace is when your oils and lye have blended together. Trace can be described as thin (no streaks with the consistency of thin cake batter), medium (thick cake batter or thin pudding consistency), or thick (thick putting and holds its shape when poured). Each type of trace has a purpose. Thin trace is the best time to add colors, fragrances, and swirl your cold process soaps. Medium trace is the best time to add items that need to suspend in the soap such as flowers found in our Easy Floral Decorative Soap Recipe. Thick trace is the best time to layer soaps for designs such as our Mango Honeydew Soap Slices Recipe. It's important to work quickly when you notice your product coming to trace. I suggest preparing your station with everything needed for your recipe ahead of time.
Common issues and how to fix them: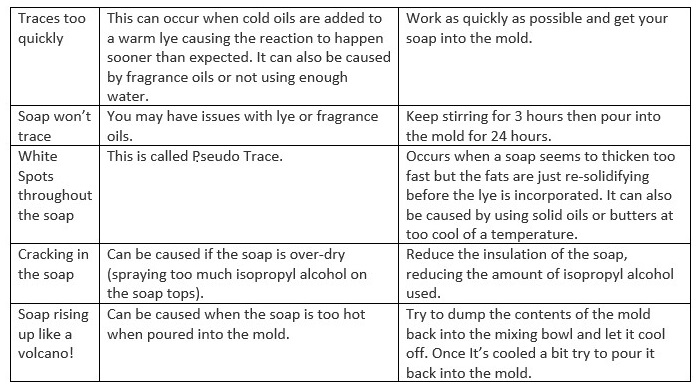 Hope this helps with any soaping issues you may encounter. Feel free to leave comments with your soaping issues, tips, and tricks!
Soap Making Tips