October Maker of the Month: Bees On Broadway
Meet Darci Benoit, Owner of Bees On Broadway and her all natural products
At Bulk Apothecary, we take immense pride in supporting and showcasing the brilliant makers we supply products for. Each month, we shine a spotlight on one of these creative souls, sharing their inspiring journey with the world. This month, we're thrilled to introduce you to Darci Benoit, Owner of Bees On Broadway and her natural products. We can't wait to share her story with you!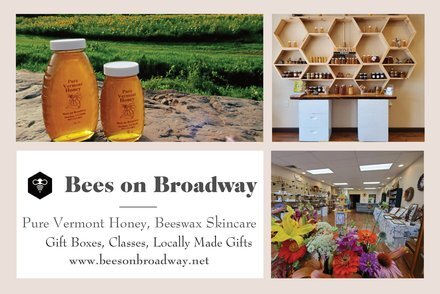 Darci Wanted a space to both create and support other local artisans and craftspeople, she incorporates many useful household and gift items in her shop.  Entering it feels like walking into an all-natural, bee-themed Vermont general store. And that's just how Darci likes it. 
Nicknamed the "Queen Bee", Darci still crafts handmade soaps, lotions, salves, beeswax candles and ornaments herself in the shop. Of course, honey remains a best-seller and some comes from her family's own beehives. Bees on Broadway is Darci's "happy place," and she smiles every time she opens its doors. 
We asked the owner Darci to share more about herself and her all natural products. 
Darci, we are so excited to showcase you this month. What inspired you to start creating and selling your all natural products?
I've always had an interest in mixing and experimenting with oils since I was a teen, but I discovered my passion for it after my husband and I started an adventure in beekeeping about 11 years ago. From there I researched oils and obsessed over what all natural products I wanted to create.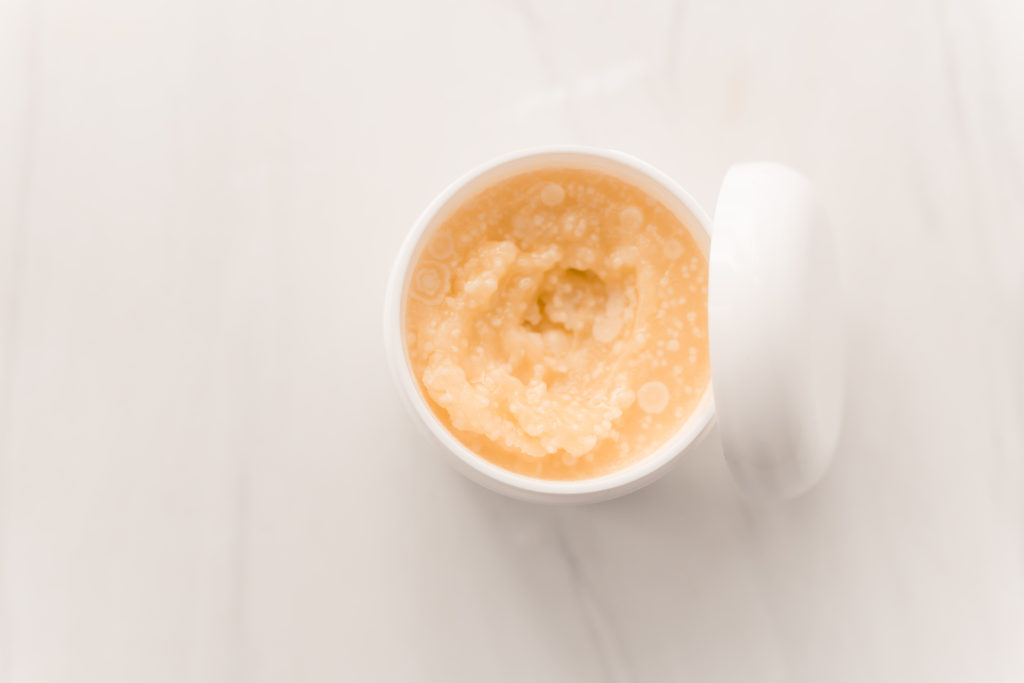 What do you love most about creating your  all natural products?
I love that the sky is the limit with what I can create. I can always change oils, colors, herbal infusions and create something new while still being natural.  
What is your personal favorite all natural product you have created?
I have to say my favorite item is my all natural lip balm since it was my very first product I made for sale.
What is one piece of advice that has helped you in your business?
I can't really recall much for business advice that helped me, but my mother always told me I could do anything I set my mind to. When you are determined, no one can stop you.
What are some of the biggest challenges you and your business face?
Budgeting is a huge challenge because I want to make it all. I have always kept to a tight budget so its taken me years to get where I am.
What is your favorite Bulk Apothecary product and how do you use it in your business?
I love the lip balm tubes and the essential oils from Bulk Apothecary. The quality is top notch.
What was your inspiration behind the name of your company?
My daughter who was about 4 at the time came up with the name for my business, which started out as just a facebook page so I could have a "blog" to talk about bees instead of flooding my personal page with it. We have bees, and live on Broadway (not the big one in NYC, though). The bees are still there, even if the business is no longer out of our home.
What is your favorite part of the creative process? Least favorite?
My favorite part of creating is coming up with formulations for different things from salves, balms and soaps. I love the research part of it. But I loathe labeling! If there was a magical way to label lip balms faster that didn't cost a fortune I would be thrilled!
From where do you draw your inspiration to create your products?
I love to read up on the oils and herbs and what benefits they offer.
What values does your business embody?
My business tries to focus on sustainability, keeping prices reasonable for our local customers and being kind to our pollinators by not using pesticides. Without our pollinators, especially honey bees my business would not exist.
Do you have any words of wisdom to offer any aspiring makers?
Don't try to be like any other maker! Do your own thing and get creative!
Before we go, can you share with us how others can best check out more of you and your work?
I can be found on Facebook, Instagram and Tiktok by searching "Bees on Broadway". Also my website is www.beesonbroadway.net